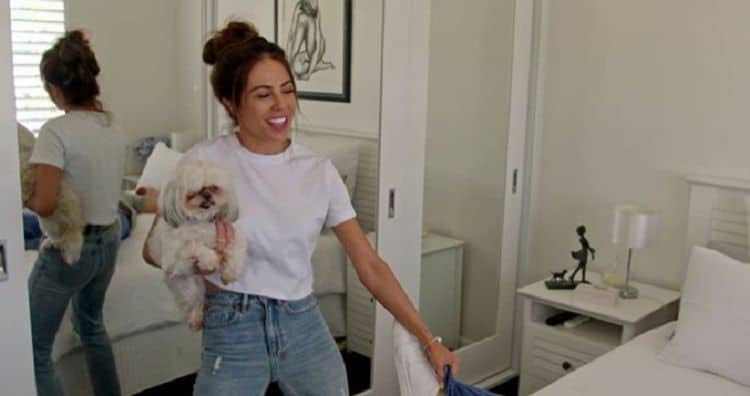 KC Osborne is a reality television personality who is best known for her appearance on the television series "Married At First Sight Australia." Osborne has appeared regularly in gossip columns as the intruder bride who was looking for greener pastures on the reality series. Are the rumors about her true? We wanted to get to the real facts behind the rumors so we looked into her history in an attempt to learn more about the person behind the dramatic social experiment. Here are 10 things that we discovered about KC Osborne.
1. KC spent time living in Los Angeles
We learned that 31-year-old KC Osborn has spent time in Australia as well as the United States. She lived in Los Angeles, California for about 10 years of her life. She was working there as a dancer. KC has mixed with some of the brightest stars in Hollywood during her time there and she shared that she has been privileged to live like a celebrity without actually being one. This was prior to her recent fame from appearing in reality television.
2. She recently returned to Australia
After spending a decade in the United States, pursuing her dancing career, KC returned back to her homeland. She found a measure of success during her time away as a performing artist, but she is back home in Sydney, NSW, and hopes to find a special love. This is the reason that she signed up to appear on "Married At First Sight."
3. KC wants to be with someone exclusively
Her time away from home was a real eye-opener for KC. She didn't have any trouble getting dates when she lived in Los Angeles, but the kind of people that she was seeing was not interested in being faithful or even exclusive dating. She couldn't find anyone who wanted to settle down and make a commitment to her, so she returned home to look for someone who has similar values and interests.
4. Both KC and Drew had reservations
As the show kicked off, people had high hopes for KC and drew in their experimental marriage. There was definitely an attraction between them, but that's not enough to build a lasting relationship. Both had reservations because of the huge differences between them. In the end, it wasn't meant to be, but it gave KC a bit of insight into what she wants out of life.
5. KC was labeled an "intruder bride"
The couples were all put up in the same apartment complex and they did have interactions with one another. Since none of the brides or grooms really knew their television spouses, this left the possibility for forming an attraction to others in the experiment wide open. According to the most recent reports, KC Osborne has been dating Michael Goonan after filming for the show has ended. To take this a step further, the rumors suggest that she has gone so far as to say that she wants to marry him. Even though things didn't work out for her and Drew, the show might have worked in her favor when it comes to finding love.
6. KC is transparent about beauty enhancements
We also learned that Ms. Osborne, one of the most beautiful brides from the show has spent a great deal of time and money to achieve her good looks. She has made no attempt to hide the fact that she has spent around $40,000 for beauty enhancement. Her body shape is due to her career as a dancer, but she has had breast enhancements, veneers, work on her lips and Botox fillers in her cheeks.
7. She is an entrepreneur
When KC was living in LA, she made her living as a dancer. Now that she is back in Australia, she continues to support herself through dance. Although we haven't heard anything about performances, she did open her own business. She established a dance-based exercise company and she teaches the classes in Sydney.
8. KC's looks have changed quite a bit
The difference between KC's physical appearance now and back in 2015 is nothing short of shocking. After comparing photos of her from her pre-surgery days, it's much like looking at two different people. Photos that were captured from the "So You Think You Can Dance" auditions show a girl that looks nothing like the KC of today. She was still very pretty before she had the work done. It amounted to a very pretty woman being turned into a lady that looks more glamorous. Both were good looks for her.
9. KC is popular on social media
When we looked at KC Osborne's Instagram page we saw that she had 60.4 thousand followers on the page. She's become extremely popular and gained a lot of new fans since her appearance on "Married At First Sight." On the page, you can find some really great photos of her including before surgery and after photos so you can judge just how radically her looks have changed for yourself. There are 297 posts on the site and it's a good resource for fans who want to keep up with what's currently trending in her life and career.
10. KC also made her own music video
We also learned that Osborne released a music video. It is complete with choreography. Her first single was "Learn To Fly," and it was released in 2013. KC also performed with The Pussycat Dolls which led to her solo record deal and the music video. She has done a lot as a performer and this is something that many fans of the show were not aware of. Although she didn't really make it big, she did well enough for herself.