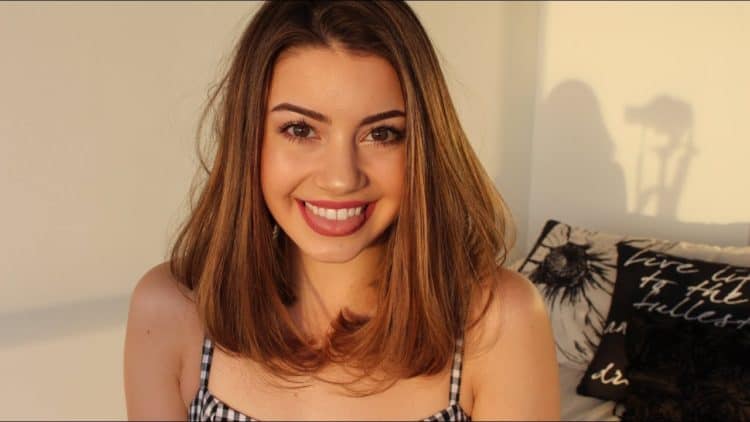 Keara Graves has all of the ingredients she needs to become a star, and she is well on her way to making that happen. The talented actress has been working in the industry for 15 years and she has covered a lot of ground during that time. She recently got a huge break in her career when she was cast as Grace in the Netflix series, Grand Army. Despite not being one of the main characters, Keara's portrayal of Grace allowed her to show off her impressive acting skills and she's been getting a lot of attention. She also has a starring role in the upcoming TV movie, Pretty Cheaters, Deadly Lies. Keep reading for 10 things you didn't know about Keara Graves.
1. She's Canadian
Lots of people have probably assumed that Keara is American, but she was born and raised in Canada and still lives there today. Although Grand Army is set in Brooklyn and most of the filming took place there as well, there was also some production for the show done in Canada.
2. Her Father Was A Professional Hockey Player
Keara doesn't come from a family of actors, but she does come from a family where she isn't the first person to embark on a non traditional career path. Her father, Steve Graves, was a professional hockey player from 1980 to 1983 before leaving the sport to work in finance.
3. She Is In A Relationship
Keara is a proud member of the LGBT community and she is in a happy relationship with a woman named Lauren Rice. Although Lauren isn't an actress, she does work in the entertainment industry as a sound engineer and film scorer. She is also a musician who has released some original work.
4. She Is A Successful YouTuber
On top of the success she's had in her acting career, Keara has also built a very large following on YouTube. She started her channel back in 2013 and has worked hard to consistently create content for her fans. She currently has 402,000 subscribers and her channel has more than 33 million total views.
5. She Is A Brand Ambassador
Having a large following on social media means more than just looking cool, it can also result in business opportunities. Due to the following she's built on Instagram and YouTube, Keara has gotten the chance to partner with brands to promote their products. Some of the brands she's worked with include Lola and Cosmopolitan.
6. She Wrote And Directed A Short Film
One of the Keara's biggest goals for her career has been to work create a project of her own, and she's already accomplished that. She wrote and directed a short film called Night Drive which was released in 2019. Something tells me this won't be the last time we see Keara get behind the camera.
7. She Deals With Anxiety And Depression
There are countless people all over the world who face challenges when it comes to their mental health. Sadly, there is still a stigma associated with these challenges which makes discussing them very hard for many people. Keara, however, has been very open about the things she's dealt with in terms of her mental health. She suffers from depression and anxiety and is a strong advocate for the importance of mental health.
8. She Knew She Wanted To Perform At An Early Age
For some people, finding their calling can be a lifelong journey. The sad reality is that some people never really find the one thing they feel they were meant to do. Keara, on the other hand, was lucky to find her 'thing' at a very early age. She developed an interest in performing when she was a little kid. She got her start in the entertainment industry when she was just 4-years-old.
9. She Is A Talented Singer
Keara is truly a woman of many talents. In addition to acting, she also has a beautiful singing voice and she loves to make music. In the early days of her YouTube channel, most of the content she uploaded was actually song covers. She got the chance to combine her love for singing and acting with her role in Lost & Found Music Studios.
10. She Loves Helping Others
Keara has built a large platform over the years and she takes pride in using it for good. She is a strong advocate for LGBT rights and she also enjoys spreading positivity and helping other people. She often offers advice through her YouTube videos and helps people find confidence in embracing the things that make them different.