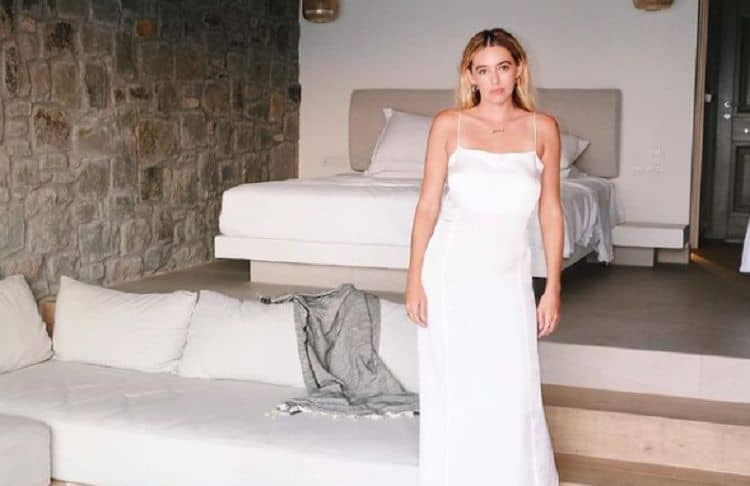 Keeley Hazell might not be in the press right now for her job as a model, but she's in the press a lot right now. She's the new lady love of actor Jason Sudeikis, former husband of actress Olivia Wilde. While he's dealt with two unsuccessful marriages, he's currently working on a relationship with Hazell, the young model who has been working hard for many years in the industry. Fans are curious to know as much about her as they can find out, and we have everything you need right here.
1. She's Young
Keeley Hazell was born on September 28, 1986. That means she will celebrate her 35th birthday in 2021. She was born in a place called Lewisham, which is in London, England. She did not grow up there, however. She grew up in a London town called Grove Park.
2. She's From a Divorced Family
She grew up with her mother and her father, but their relationship with one another ended when their daughter was around 13. They went their separate ways, and we don't know where she went or with whom she went after their marriage fell apart. Her mother was a 'dinner lady,' which is the English term for a school cafeteria employee. Her father worked as a window fitter.
3. She Left School Early
She was only 16 when she made the decision to leave school. she had other things going on in her life, and she was ready to go to work as a hairdresser. She wanted to do something that she felt good about, and that was something that was enjoyable to her. However, she didn't stick around to do it very long.
4. Her CoWorkers Encouraged her Modeling
While working as a hairdresser, the women she worked with thought she might try something else. They thought the lovely young woman should pursue her career as a model. That led Hazell to enter a "Search for a Beach Babe," competition. She did win, but she wasn't old enough to pose in certain campaigns. She gave up modeling for a while, but she eventually went back to it and won a one-year modeling contract with "The Sun," which allowed her to continue her career.
5. She's Studied Fashion
Between her first attempt at modeling and her successful attempt at modeling, she was able to go to school and study fashion. It was something she felt was important to her. She enrolled in a fashion program at Lewisham College. But, we don't know if she ever went on to graduate from that program.
6. She's an Environmentalist
When she's not modeling or acting, she's helping people learn to appreciate the environment. She's worked hard to ensure that the people in the world learn and know that they have to appreciate what they have, and they have to take care of it so that they continue to have it. She's been recognized as an 'environmental hero,' by David Cameron. That occurred back in 2006.
7. She Backs Breast Cancer Awareness
Another topic that is very close to Hazell's heart is breast cancer awareness. She's worked hard her entire career to promote awareness, and it does make us wonder if someone close to her suffered. She's worked with "Breakthrough Breast Cancer," as an ambassador.
8. She's Known Sudeikis for Years
She met him on the set of "Horrible Bosses 2," where she was given the role of Chris Pines' assistant. She played the role to perfection. That was back in 2014. So, while the couple has known one another for approximately 7 years now, they were only acquaintances for that time.
9. She Felt Modeling Held Her Back
Modeling brought her into the life that she leads today, but she does think that it held her hostage for some time. She felt that she was stuck in that place she didn't necessarily want to be in and that her fans and others only saw her in that one light whereas she was so much more than that. She wanted to become a writer and an actress, and she was horrified by how many times she was passed on for a job because someone looked into her past and paid more attention to her modeling than anything else.
10. She Believes in Change
If there is one thing she's adamant about, it's that people change. It's not so much that she believes that they always want to change, but more so that people simply do change as they get older. You might not realize it, and you might not even see it happening, but people change the older they grow, and the more experience in life they have.