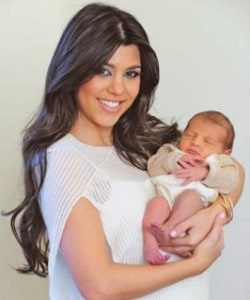 After a long season of 20 drama filled episodes, the Keeping Up With The Kardashians season finale is finally here, and it's all about babies, which really means bringing more Kardashians into the world. Kourtney will meet her new baby girl, Khoe addresses the problem that has kept her from conceiving a baby, and Kim wants to freeze her eggs. The last episode left us with a cliffhanger, as we found out Khloe isn't ovulating, but what we didn't know was if there is a solution. We find out, as she tells Lamar about the doctor visit, that she will be taking medication to try to fix the problem.
Showing us her wicked sense of humor, Kris is thrilled when she receives a patent for the name Momager. Bruce is notified that there is a 100th anniversary of the Decathalon trials event taking place. Since the family wasn't around when he won his gold medal, it's important to him that his kids attend this with him. He's heartbroken when Kendall and Kylie tell him they don't want to go. Bruce takes his sons Brandon and Brody.  At the event, the men see pictures of Bruce on the walls and joke that it's nice to see those instead of all the Kardashian women's pictures.
At a charity function with Kim, Kris finds out from someone else that Kim visited a fertility clinic.  She tells her Mom she is considering freezing some of her eggs.  Kim informs a shocked Kris about Khloe's diagnosis. Kris is then relieved that Khloe got to the root of the problem and didn't spend yet another year trying.  She laments that it's now all in God's hands.
Kourtney urges Scott to pack his own hospital bag since the birth is imminent. Scott jokes that he will pack a tuxedo.  Kourtney has her baby shower and it's not just for ladies, because Kanye attends and is introduced to the whole family.  Khloe zones in on Kanye and talks his ear off about his wonderful relationship with Kim. As Kim admits, Khloe doesn't hold back about she feels about the men in Kim's life. Thankfully for Kim, Khloe likes Kanye a lot. Having Kanye around her nearest and dearest makes Kim decide to have her eggs frozen. She hints that she'd like to take things further with Kanye and is concerned about her ability to have kids by the time she's ready.
Kendall and Kylie hang out with their brother Brandon in the music studio. Brandon takes the opportunity to school the girls in showing their Dad more respect. He gets through to them and they feel the build. To make it up to him, the girls surprise Bruce with tickets to the Olympic games in London, and they plan to join him.
Khloe visits the doctor again to get started on a course of treatment.  They determine the lack of ovulation was not just a one month thing, but that she hasn't produced eggs for a long time. She will take medication and have injections to try producing eggs.  Khloe shares with Lamar how difficult this all is for her, but he promises they will deal with it together. Meanwhile, Kim is having self-injections at home to multiply her eggs to prepare for their extraction. Kris gives her first injection and stabs her in the finger by accident.
About a week later, Kourtney's contractions start. She is upset and cries about leaving Mason, and leaving him as only child and bringing back a sibling. Scott tells her it's a good thing, doesn't she realize how only children turn out, and points to himself. They get to the hospital and the family arrives one by one.  Several hours and painkillers later, Kourtney helps Penelope Scotland Disick make her way into the world.  As she did with Mason, Kourtney pulls out little Penelope with her own hands, as viewers at home watched. The family is overcome with joy to meet "Nelly".
And that's a wrap for Season 7 of Keeping Up With The Kardashians.  We'll have to wait a few months for more Kardashians to grace the E! airwaves. A new show, Kourtney and Kim Take Miami will premiere in January of 2013.