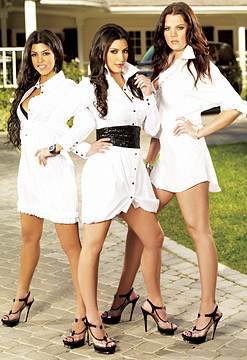 On tonight's Keeping Up With The Kardashians, Kris is beset by 'stress incontinence', while Kendall and Kyle get a dose of the real world. The show opens with the kids playing double dutch jump rope. Momager Kris decides to give it a try only to fail miserably. As she jumps out of the rope and runs to the bathroom, we learn Kris has a leaky bladder.
Bruce gets frustrated with the two younger sisters when they refuse to eat their dinner with the family, wanting to hang with their friends instead. While playing with his toy helicopter, Bruce gets a call from a credit card company, seems the teenage Kardashians are running up the bills on clothes. Bruce demands they turn over the card and return the clothes the next day. Um, why on earth did he give a credit card to two teenage girls in the first place? Bruce is frustrated that the girls take their fortunate lifestyle for granted.
While shopping with Khloe and Kourtney, Kris's bladder problem acts up again. Khloe teases her loud enough for people to hear, even going as far as discussing it directly with the salesgirl. Kris gets angry, but Khloe is trying to embarrass her into seeing a doctor. Kris Humphries makes a brief appearance, taking Kim to the Malibu cliffs overlooking the ocean where they share a tender moment. You know this is a sign that the big proposal will be airing soon.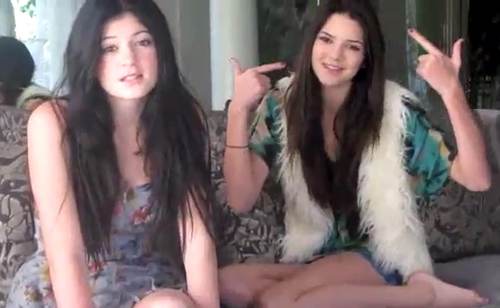 Out at dinner, Kris talks about a sex tape she and Bruce made when they were younger. Kris laughs so hard she has to make a run for the bathroom. Khloe mercilessly refuses to let her out of the booth until Bruce intervenes. Kris is furious, but the torture was enough to make her visit the doctor. A visit to the doctor seems to be a staple on this show. We really don't need to see Kris on the examining table, but we did. Doctor tells her to do Kegle exercise to control her stress incontinence. She does Kegles in the car on the way home, exclaiming 'the family that Kegles together to stay together.'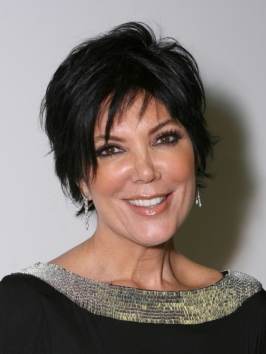 Bruce wants to make Kendall and Kylie understand that most of the world lives below poverty level. Kourtney agrees, telling him to 'get a handle on it or else you will have some major meanies on your hands.'Bruce decides to take the younger sisters to a mission and make them volunteer, and hopefully get a better sense of reality and try to appreciate their lives. The girls are brought to the gym to meet the shelter kids. Along with Kourtney, they take their spots in the kitchen to help serve food. The girls bond with Miranda, a girl about their own age who lives there with her family. They are shocked when Miranda shows them her room and they see that the single room is actually a home for her and her family. Kyle realizes that it's smaller than her bedroom. The more they learn about Miranda's life, the more they realize how blessed they are. A real eye opener for these two.
Kris's turns her incontinence into money. Not only did she outfit herself with some new bladder control pads, she scored an endorsement deal with the brand. The girls giggle as Kris shoots her commercial. Khloe puts it in perspective when she says how typical this is of Kris 'have a problem, make it a business venture.'
On next week's Keeping Up With The Kardashians, Kris decides she needs to spend more time with her teenage girls (and we're sure they will be thrilled), and Kourtney feels threatened by Scott's partying in Vegas. Check it out Sunday, August 8 at 10p.m. on E!