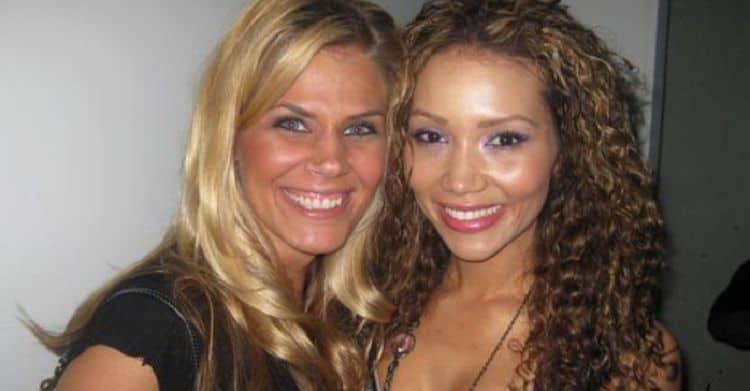 More than 10 years ago, Keesha Smith was introduced to the world as a cast member on season 10 of Big Brother. Although she didn't win the season, she was one of the most popular houseguests and she was voted America's Favorite Juror (now called America's Favorite Houseguest). Despite her popularity, she eventually disappeared from the public eye leaving many people to wonder what happened to her. Fans were excited when it was announced that she would be a cast member on Big Brother: All-Stars. Now that the show is finally underway, Keesha is about to build a whole new fan base. Continue reading for 10 things you didn't know about Keesha Smith.
1. She Doesn't Have A Big Social Media Following
Back in 2008 when Keesha was on Big Brother, social media was just started to get popular. As a result, she didn't get the benefit of gaining a large social media following on the show. Although she does have social media accounts, she doesn't have many followers on any platform and her Instagram account is private. She has recently started to become more active on Twitter, but she primarily retweets posts regarding Big Brother. Depending on how things go on Big Brother: All-Stars, Keesha could very likely see an increase in her social media following.
2. She Was An Aspiring Actress
Reality TV stars wanting to become actors has become par for the course. After her time on Big Brother, Keesha tried her hand at acting. She has an acting credit from 2009 for her role in the film The Fear Chamber. She hasn't had any other acting roles since and seems to have moved on.
3. She's Still In Touch With Some Other Big Brother Alums
Being on Big Brother was the experience of a lifetime for Keesha. Even though it's been over a decade, she still keeps in touch with some of other people who were on the show. On social media, she is still connected to Memphis Garrett, Michelle Costa, Bryan Ollie, and a few others.
4. She Lives In Los Angeles
Keesha is originally from a small town in Ohio called Sterling. However, she relocated to Burbank, California which is where she was living when she appeared on season 10 of Big Brother. She eventually relocated to Los Angeles when she was hoping to start her acting career. Even though acting didn't work out for her, she decided to stay in L.A.
5. She's A Mother
Most reality stars do whatever they can to hold on to their 15 minutes of fame, but Keesha didn't seem to have any interest in doing that. She is notoriously private and has been since leaving the show. Despite not sharing many details of her personal, we do know that she has two children.
6. She Used To Work At Hooters
Like many people, Keesha has had lots of different jobs over the years. She spent several years working in the food industry and was a waitress at Hooters in California. Although we do know that she was working at Hooters around the time she was cast on Big Brother, it's unclear when she left.
7. She Loves Animals
If there's one thing that cat people and dog people can agree on, it's that animals are truly special. Keesha Smith would definitely agree with this sentiment. She loves animals and has shared posts on social media advocating for animal rights and fair treatment for animals.
8. She Enjoys Spending Time Outside
Los Angeles is well-known for it's breezy weather and beautiful beaches, so it's easy to see why Keesha would enjoy spending so much time outside. Judging by picture she's posted on Facebook, Keesha loves doing things like going on hikes and hanging out by the pool. 
9. She's Excited To Be Back On The Show
Keesha probably never imagines that she would be back in the Big Brother House, but life has a funny way of working things out. Now that she's gotten the opportunity to compete again, Keesha says she's excited to be back on the show. During an interview with Entertainment Tonight, Keesha shared that she was ready to compete and she was hoping to see some familiar faces.
10. She Works For A Vitamin Company
Over the last decade, it looks like Keesha has settled into a relatively 'normal' life. Her Facebook profile shows that she works at a company called Vitamin Patch Club. Her position with the company isn't listed, but according to the website, Vitamin Patch Club "is an online subscription-based community that delivers vitamin patches every month to your door."