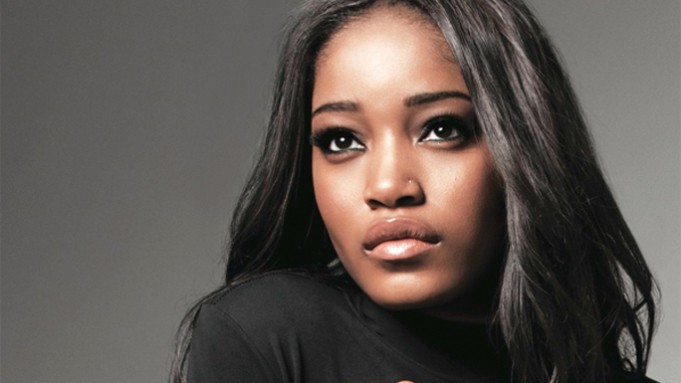 You've likely heard her name and quite honestly Keke Palmer's been around long enough at this point to be an impressive actress that has amassed a nice following and a good reputation in show business. As a young talent she's still building her career, which is hard to believe since she's done so much already. But as she continues to get bigger it's going to be likely that we'll continue to see her in one feature after another and possibly as one of the premier actresses that will eventually turn into one of the classics as the years continue to roll by. It would almost seem as though Keke was born to the business since she's taken to it so well and has wowed just about anyone and everyone that has heard of her or seen her in action. With this in mind it's not hard to think that she'll be around for some time to come.
Here are a few things about Keke you might not have known.
10. Both of her parents were professional actors.
This is something that seems like it could have been a massive up in Keke's life since quite honestly the desire and the love for acting might have been an innate feeling that she was born with and therefore couldn't really suppress. Plus, with both parents having been actors there's no doubt that they might have been a big help along the way.
9. She's a very charitable person.
Keke is a giving person that has decided to champion a couple of causes thus far in her life and like many actors it's pleasing to see that she's using her platform to do some good and help the less fortunate as much as she can.
8. Keke has a very impressive filmography.
She's been a busy young woman and her resume certainly supports that as she's been in more movies and TV shows throughout her career than several people that are twice her age. There's no denying that this young woman knows how to hustle.
7. She's a very confident person and is very self-aware.
This is one of the greatest characteristics that any person could have whether they're in show business or not, but when you step in front of the screen and have to entertain an untold number of people it pays to know that you can perform and have the confidence necessary to make it work.
6. Keke has said that she would like to host a talk show.
To be fair she did host her own talk show, Just Keke, but it's been assumed that it's been cancelled since there's been no further talk of it and there's no telling if it's ever going to come back. Maybe when she gains a little more experience it will happen again. It's possible.
5. She's not a big fan of musicals.
There are some people that would echo this sentiment since quite honestly it's not exactly natural to just break into song and dance when you're in the middle of a movie. A lot of folks like musicals since they're a different type of movie, but overall they're hard to get into unless one is interested.
4. Apparently she got her name as a nickname from her sister.
Her given name is Lauren but it would seem that her sister had an imaginary friend named Keke and she wanted her sister to be Keke, so the name simply stuck. Either name is quite nice really since both seem like they fit her very well.
3. She had to deal with bullying as a child.
It sounds as though she had to put up with this when she was in grade school, where it tends to be harder to deal with at times since many people still shrug it off as kids being kids. But she's been a fierce advocate against bullying for a while now.
2. Her current net worth is around $7.5 million.
It's not at all difficult to see just how she amassed this kind of net worth since she's been a busy young woman as it's been stated already. Her net worth has been rising throughout the length of her career and it would be easy to think that it's going to climb even higher as the years continue.
1. At this time she's in her 20s.
Keke has a lot of time left to her since she's still pretty young and as a result has her whole life yet to go. It's a big hope that she'll continue on as she's been doing, which would easily make a legend out of her in the days to come.
The younger generation coming up through the ranks right now are exciting since they represent the future of what's to come in the business, and if even half of them turn out as well as Keke has so far then the future of show business is pretty bright.