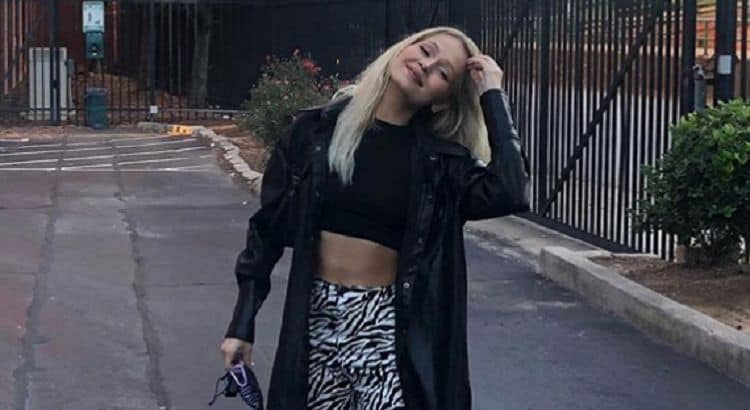 Kelli Berglund is young. She's famous, and she's making a big name for herself in television. She's been a Disney star for some time now, and she's always been able to make us believe she is any character she portrays. For a long time, she was more recognizable to kids, but she's been changing that a little at a time by making herself more famous over more genres. She's not done yet, and she's not planning on putting a stop to her career anytime in the near future. However, she's going to keep going, she's going to become a household name, and we thought we might get to know her a little more before her success takes off.
1. She's Very Young
She's only 24. She was born on February 9, 1996. She's a 90s girl, but only just. Her birthday only allowed her to spend the last four years of the decade living it, and that's not really an age you remember much about. She might remember a few things, but she did not get to grow up in childhood free of cell phones and social media.
2. She's A California Girl
She looks it, too. The old stereotype is that it's the blonde hair, blue-eyed girls who come from California. We don't know what color her eyes are, but she's got the blonde part down. She was born and raised in Moorpark. She even graduated high school there. She lived with her mom and dad, and she has a younger sister.
3. She's a Swimmer
Not professionally, but we don't think you have to be professional to be something. She's a swimmer because she likes to swim. That's all there is to it, and we don't see why that's a problem to classify her as one. Of course, she may have been on a swim team or something in school, but we don't know if she was. We simply know she enjoys swimming.
4. She Loves Photography
When you're growing up and you have a hobby, you love it. You want to learn about it, you want to study it, and you want to know all there is. You read stories and articles, and you research it, and photography is one of those things that you can study forever and still not know everything about it at the end of the day. That's what we love about it so much, and that's what we feel is so special.
5. She Didn't Do Traditional High School
She was busy acting, so going to a traditional high school did not work for her and her career. However, she did graduate from her local high school using the independent study program. It works for many kids, and it doesn't work for others. While it did work for Kelli, we have a feeling she would have done whatever it took to make it work considering she definitely wanted to graduate and work at the same time.
6. She's Got a Huge Following
People love her. Like, really love her. She has more than 1.5 million followers on Instagram alone. She posts photos of herself, mostly of just her – and all carefully curated. We wonder if she uses her love of photography to have a creative direction to use in her photos? We don't know, but it works for her.
7. She's Close to Her Sister
She and her younger sister are very close. She posted a photo on her Instagram page wishing her sister a happy birthday in September 2020 – one of the very few photos of not just herself on her feed – and called her so many wonderful things. She's the best, she's amazing, spectacular, brilliant, and the best sister. You can see how close they are.
8. She's Close to Her Family
Honestly, it's not just her sister she's close to. She is close to her father, her mother, and her sister. It's obvious to us that they have a good relationship with one another, and we have a feeling that their holiday gatherings are a pretty good time.
9. She's Private
She shares a lot with her fans, but she never shares anything too personal. She keeps that to herself, and we appreciate that someone so young still knows how to value her privacy. Most kids her age don't know how to keep the world at a distance while still sharing. It's an art, and it's one she's perfected in her time online.
10. She Likes to Workout
What we like about this is that she enjoys things like SoulCycle, and that's good. When you like to work out and enjoy what you're doing, it makes it easier to do it. When it's fun, it's a habit. When it's a habit, it's a healthy lifestyle. We enjoy that.