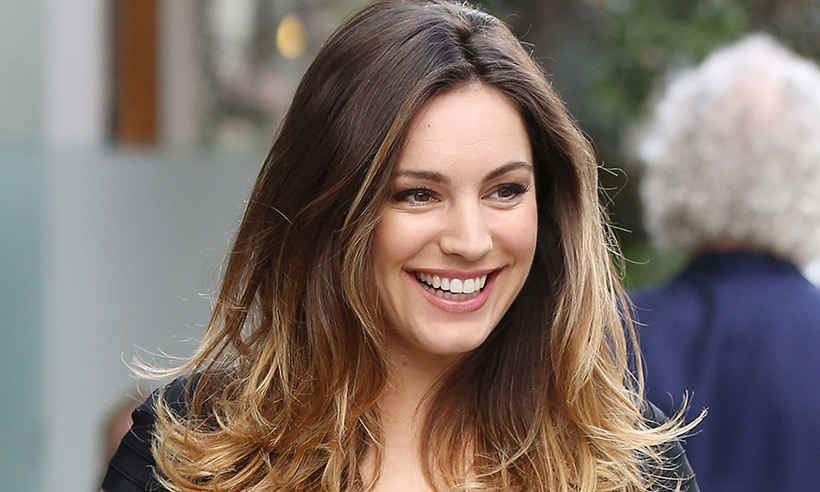 She may not have made the full crossover to the American market just yet, but she's certainly on her way to doing so. Kelly Brook hasn't really left the spotlight since she first came out in 2000, but the English actress and TV presenter does many of her work just across the Atlantic. The model has been keeping busy lately, and she actually has been for the past few years now. As a matter of fact, she's always appearing on various talk shows and interviews, and she's done an incredible job keeping herself relevant in the industry.
Brook became famous in the US for her role in the NBC sitcom One Big Happy and as a panelist on Celebrity Juice. But before she got those gigs, she was already a steady face in the European modeling industry. She started her modeling career when she was only 16 years old and found success fairly early on in her career. She did plenty of advertising campaigns with famous brands such as Walker's crisps and Bravissimo. She's always been famous for her voluptuous figure, and soon enough, she was being featured in magazines such as GQ, Loaded, and FHM.
By the 2000s, Brook was signing contract left to right, representing various companies such as Axe, T-mobile, and Reebok. In 2010, she also became the new face and body for Ultimo, a lingerie maker. That same year, Brook appeared in Playboy. In 2014, she launched a line with Simply Be, a retail line that specializes in plus-size clothing.
In 2015, Brook continues to work with different brands. That year, she actually became a brand ambassador for Skechers. She's also produced a line of swimwear with the company New Look.
While her modeling career has been busy, her acting career didn't lag behind. She's appeared in numerous small roles, both in American and British television from the late 90s up until now. Some of her more notable roles include her first starring role in School for Seduction (2004). In 2005, she starred opposite Billy Zane in Survival Island. In 2010, Brook got a leading role in the remake of horror comedy Piranha 3D, which turned out to be a huge success worldwide.
These days, Brook is still keeping busy as ever. Her last acting credit was a guest role in Midsomer Murders just this year. In addition, Brook is taking full advantage of her farm life and her gardening skills. She's recently announced that she has created her own drink, Kelly's Natural Pears. Brook grows pears in her farms, and she's found a way to press their juices and bottle them up. According to Brook, the juices are currently not for sale but are available to close family and friends.
At this point, we're not sure if Brook if she has any plans to market the juices to the public in the future. She could very well be just in the initial stages of developing her product, and we're sure that no matter what she puts out there will sell.