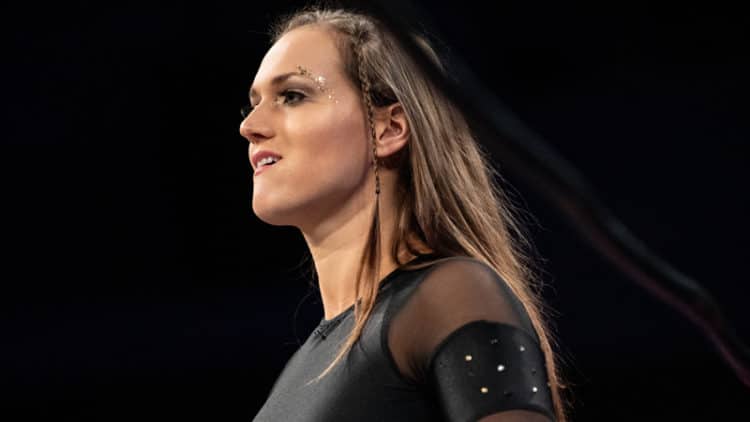 Kelly Klein is an American professional wrestler who was born on January 28th, 1986 in St. Louis, Missouri. According to IMDB, she is known by her real name, which she formerly used in the ring, Mary Elizabeth Monroe. She currently has a contract with the Ring of Honor. Kelly is the current women's champion in the Ring of Honor, making it the third time for her to clinch the title. She loved wrestling from a very young age, having grown in a family where many people were wrestlers, including some of her cousins. Over the years, she has maintained a high-level discipline. Since her debut, Kelly has risen the ranks to accomplish so much in her career. She has beaten even the toughest in the industry to achieve her lifelong dream. Here are a few facts about her.
1. Her Championships and accomplishments
Throughout her career, Kelly Klein has amassed several championships including winning the Covey Promotions Women's tournament three times. Klein has clinched the Emerge Women's Championship and the Mega Fighting spirit Championship one time each. She also won the ring of Honor women's championship three times. Kelly has bagged the title of the Vicious Outcast Wrestling Vixen's champion one time and the World Wonder Ring Stardom also once.
2. Her other talents
Kelly confirmed that she has a gift for music. She loves to compose songs as well as singing and performing them. With her education and background in music, Kelly believes she would have made a good singer if she had not become a wrestler. She is also good at design and construction. Over the years, Kelly has perfected the art of designing many things, especially costumes and wearing gear. As of now, she claims even to make her wrestling gear. She even had the opportunity to work in a theater in St. Louis as a costume builder at one point.
3. Her Personal life
According to Fandom, Kelly Klein went to Rainbow High School in South Africa. She later moved to the United States, where she attended Webster University in St. Louis. Before her divorce, she married a fellow wrestler Kyle Newsock, who is famously known as Kyle Kraven in the wrestling front. They have been separated for ten years and have only finalized their divorce in April last year.
4. Her Career
Kelly Klein first wrestled in the Heartland Wrestling Association in 2007 as Mary Elizabeth. She wrestled in HWA till 2009 before joining Buckeye Pro Wrestling, where she fought for six years. Kelly debuted for the World Wonder Ring Stardom on October 14th, 2017, after auditioning and entering the Goddess of Stardom Tag League Tournament. On October 24th, 2015, she made her debut in the Ring of Honor at a Glory by Honor event held in Dayton, Ohio.
5. Her love for fashion
In her teens, Kelly had an unwavering passion for fashion and modeling. According to Equestrian Living, she is a professional fashion designer, a skill she learned in the Fashion Institute of Technology, New York. Kelly later worked for Ralph Lauren as an assistant designer. Before wrestling, she also worked as a model for a clothing company called Raw Talent. Her parents were also keen lovers of fashion and photography, which influenced her greatly. In her own words, she admits that her parents were very stylish and that she always admired them.
6. She is a horse enthusiast
Since her childhood, Kelly has been a fan of horses. In her book named "Horse," she shares a lifelong love and affection for horses. In her words, Kelly says that horses are just as diverse as human beings are. When her father bought her a $25 pony for Christmas, she loved the gift. When she was just five years old, her father took her for her first horse riding experience in Westport, Connecticut, after which her love for horses became a real passion. She began riding at local shows in Fairfield and Westport and later bought some horses. She then began showing in A-circuit horse shows in the amateur division at the age of 27 years.
7. Her Zodiac
Kelly's Zodiac sign is the Aquarius, represented by a water bearer and is the last air sign of the zodiac. This sign represents authority and conventionality, and people born under this sign are known to be great thinkers who aim to change the world through absolute social progress. They are often very free-spirited and are easily identifiable by their strange hobbies, unusual attitude, and their insensible sense of fashion. According to the Chinese calendar, the third month represents the year of the tiger. Those born under this zodiac sign are known to be confident, brave, and very competitive. They can survive through the toughest of situations and still come out strong.
8. Her Social Media
Wrestler Kelly Klein commands a good number of followers on her social media platforms. She has more than 32k followers on Twitter with more than 23k tweets. On Facebook, Kelly Klein has over 4000 likes on her page. She keeps her fans updated on upcoming matches and past results. Kelly recently took to Twitter to express her discomfort with owners of an Indie promotion that featured her. On Instagram, she has more than 26k followers and more than 800 posts.
9. She is an actor as well
Before college, she only participated in musical theatres as young as the age of eleven. When she got to college, she performed in different theater and opera productions. After completing college, she still did a little bit of theater though at a semi-professional theatre. Kelly disclosed that her all-time favorite role is Reno Sweeney, starring on Cole Porter's "Anything Goes."
10. Her Net Worth and salary
In the wrestling industry, each wrestler earns a different amount depending on their experience, the leagues they play, and their ability to promote various products. Kelly's primary source of income is her wrestling career, and she earns an average of $500,000 every year.