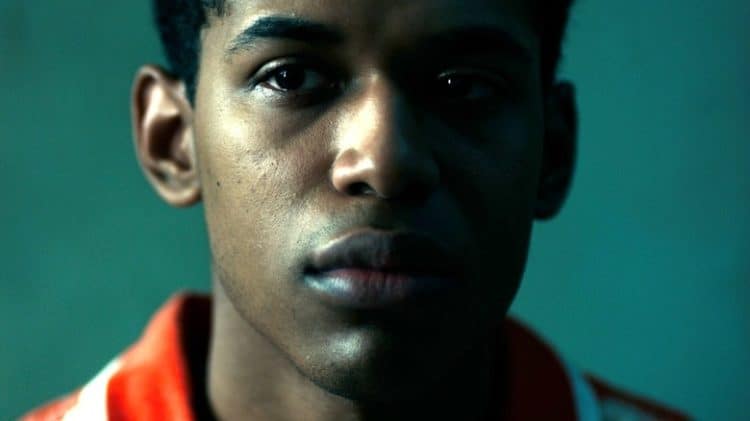 Kelvin Harrison Jr.'s acting journey has been full of memorable moments. He made his on-screen debut with a small role in the 2012 film 12 Years a Slave. Kelvin wouldn't just be landing small roles for much longer, though. His career quickly started to gain traction and he started getting bigger opportunities. Although much of his career has been focused on movies, he has also made his mark on the TV world as well. He has shown time and time again that he's more than capable of working on any kind of project. His level of creativity and versatility has earned him the respect of fans and fellow industry folks, and he is ready to show them even more of what he can do. Keep reading for 10 things you didn't know about Kelvin Harrison Jr.
1. He's A New Orleans Native
Kelvin was born and raised in New Orleans, a city known for its rich artistry and culture. On top of that, Kelvin was lucky to be born into a family where his creativity was fostered. Both of his parents are musicians and Kelvin grew up around a lot of performers.
2. He's Done An Ad For Gucci
Fashion is another way that Kelvin likes to express himself and he loves experimenting with different looks and designs. He has even gotten the chance to collaborate with some of the biggest names in the fashion industry. In 2021, he was even featured in an ad campaign for Gucci.
3. He Was In A Music Video
TV shows and movies are probably the first things that come to mind when people think of Kelvin's work as an actor, but he has also done other kinds of projects. Kelvin was the star of the music video for "One Bad Night" by Hayley Kiyoko. To date, the video has gotten more than 4.2 million views on YouTube.
4. He's Very Family Oriented
Kelvin comes from a very tight-knit family and he has close relationships with both of his parents. Their support is something he has never taken for granted and he loves spending time with them whenever he gets the chance. It's unclear whether he has any siblings.
5. He Has Behind-The-Scenes Experience
Being in front of the camera has brought Kelvin a lot of notoriety, but he has also developed an interest in telling stories from the other side of the camera. In 2015, Kelvin wrote and directed a short film called Behind Blue Eyes. It wouldn't be surprising if he died more behind-the-scenes work in the future.
6. He Originally Studied Studio Engineering
Even though Kelvin fell in love with acting at an early age, he wasn't always sure that it was something he wanted to pursue at the professional level. As a result, he decided to focus on something else when he went to college. He started out as a studio engineering major before switching to marketing. Eventually, he realized that acting was what he really wanted to do and he chose to focus his studies on that instead.
7. He's A Cate Blanchett Fan
Kelvin may be a star, but that doesn't mean he can't be a fan, too. During an interview with CoolFeed, Kevlin revealed that Cate Blanchett is his favorite actress. He referred to her as a "chameleon" and shared that he appreciates her ability to play a wide variety of characters.
8. He's A Musician
The world knows Kelvin best as an actor, but that isn't the only creative talent he possesses. Like his parents, he also has a deep love for music and he's a talented musician. He plays the piano and trumpet and he is also a singer. According to Pitch Engine, he has recorded with The Marsalis Family.
9. Monster Is One Of His Favorite Projects
So far, Kelvin has nearly 40 acting credits on his resume. One that will always have a special place in his heart is the 2018 movie Monster. While talking to CoolFeed, he said he really enjoyed this project because it allowed him to go on a journey with his character. The movie was released on Netflix in May of 2021.
10. He's Serious About Self-Care
When life gets busy, it can be easy to forget how important it is to make time for self-care. Over the years, Kelvin has learned to become very serious about doing what he needs to do to take care of himself. Kelvin told Bon Appetite, "I've learned there are certain things that I love that do feed me and nurture my spiritual growth. It's six things: art, food, music, family, friends, and working out. Those are things and people I love, and that I need in my life."