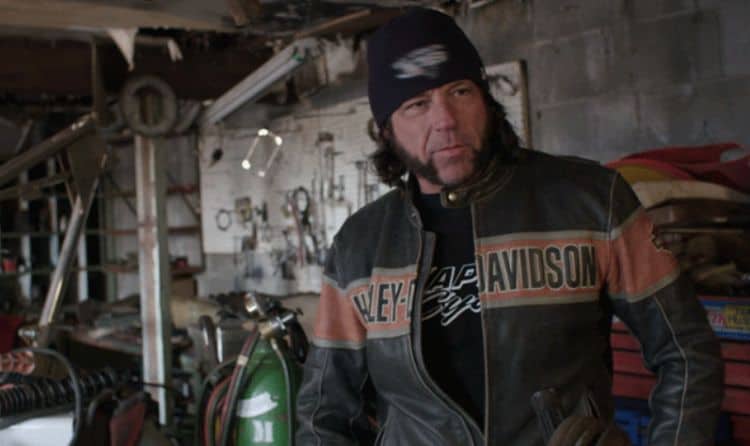 Does the vroom vroom of a passing motorcycle get you excited? If so, Ken Kaplan is the kind of guy you'll definitely want to know more about. Kaplan has loved motorcycles for as long as he can remember and he now has the chance to share that love with the world thanks to his new TV special on Discovery called Kaplan America. The program aired on September 9, 2020 and gave a behind the scenes look into Ken's motor cycle business where he works with his son. Over the course of the special, viewers got to  see Ken restore and sell five motorcycles in the span of a week. At the moment, there's no word on whether or not the special will eventually lead to a show, but there are probably lots of people hoping it will. Keep reading for 10 things you didn't know about Ken Kaplan.
1. He's The Founder Of The New England Motorcycle Museum
In addition to owning a motorcycle shop, Ken also founded the New England Motorcycle Museum in Vernon, CT. The museum has one of the largest motorcycle collections in the entire northeast and Ken has plans to expand the venue even more. In the future, he hopes to add a 12,000 square foot restaurant and microbrewery.
2. He Owns A Computer Company
The motorcycle business isn't the only one that Ken is involved in. He also owns a computer company in Manchester, CT called Kaplan Computers. The business was founded in 1991 and has worked with thousands of customers and small businesses in the area. Kaplan Computers specializes in selling high-quality products at affordable prices.
3. He Has A YouTube Channel
If the Kaplan America special wasn't enough for you, the good news is that you can catch Ken and his bikes in action on YouTube. He uploads videos to his channel regularly and shows some of the repairs he does at the shop. His channel currently has more than 71,000 subscribers and over 29 million views.
4. He Beat Out Thousands Of Applicants To Get His Special
Getting chosen to have a special on Discovery isn't easy, and this is something Ken learned from first hand experiences. He told the Journal Inquirer that he was completing against 1,500 other applications. The group was then narrowed down to 150 people and the network gave them $50,000 to make a seven minute teaser video.
5. He's Originally From New Jersey
Ken Kaplan is all about New England, but he was actually born in New Jersey. However, Ken and his family moved to Connecticut when he was a kid and he has been living there ever since. Ken is a very proud CT resident and wants to do his best to help grow his local community.
6. He Likes To Track Down Motorcycle Thieves
Repairing and selling motorcycles isn't the only thing Ken is passionate about. He has also made a hobby out of tracking down motorcycle thieves. He offers rewards and works with people in the community to try to bring bikes back to their rightful owners. Ken became interested in this several years ago after he became the victim of theft.
7. He Has A Three Year Contract With Discovery
Even though there hasn't been an announcement about Kaplan America becoming a regular series, there is definitely a real possibility. During his interview with the Journal Inquirer, Ken revealed that he has a three year contract with Discovery and if the viewership for the special is high enough the network will give him a series.
8. He's All About Keeping It Real
It's no secret that reality TV is usually everything except real, but Ken wanted to make sure that his special was as real as possible. Ken and his son kept things as authentic as possible when filming with Discovery to give viewers a legitimate look into the work they do.
9. He Hopes The Special Will Boost Tourism In The Area
Being on TV is definitely a life changing experience, especially when you get to highlight yourself and your business in a positive way. Not only is Ken hoping that the special will give him the opportunity to have a regular series, he's also hoping that it will bring more tourists to his museum and the area as a whole.
10. He Has A Degree In Electronics
Ken has loved motorcycles since he was a kid, but he didn't always intend on going into motorcycles as a career. Instead, he was aiming to have a career in the electronics industry. He attended TCI College of Technology where he graduated with an electronics degree in 1986.