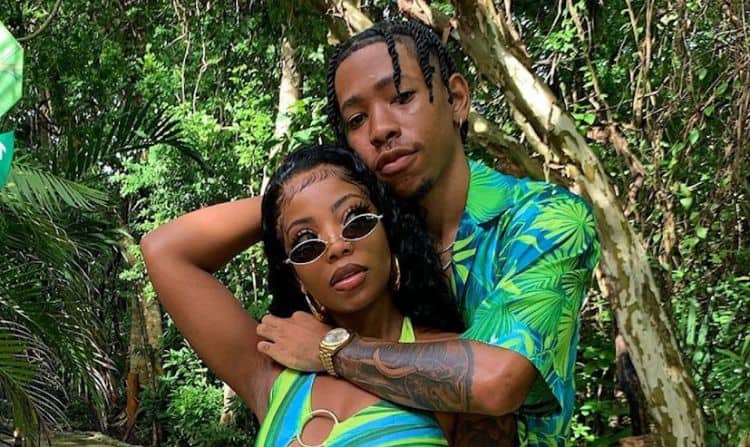 They say there's no such thing as bad press, but Ken Walker might currently disagree with 'them' whoever they are. Right now, he is making headlines for being out and about with a woman who is not his fiancé, De'arra Taylor. Photos were posted online of the famous YouTuber being very up-close and personal with a woman who is not the one he's planning on marrying, and we have a feeling that he's thinking this is definitely bad press. Some fans suggest it might be someone else in the video and the photos posted online. Regardless, the world wants to know as much about Ken Walker as possible.
1. He's Got a Twin Brother
The good news for Ken Walker is that many fans think it's his twin brother in the video with another woman. His twin's name is Kris. Unfortunately, Kris has already come out and denied he is the man in the videos. In fact, his twin outright told a fan, "Yes, that's my twin brother, sadly to say," and that was that.
2. He's Still Young
Ken Walker might have his own twin brother ratting him out and refusing to take the blame for him when he was allegedly caught cheating, but they're both very young. Not that his young age is an excuse for cheating on his fiancé if the rumors and the videos are true. He is only 22, though, so we can imagine that he's still caught up in the making poor choices phase of his life.
3. He's a Gamer
If you don't know who Ken Walker is other than a guy whose twin brother won't take the fall for his cheating, you should know he is a gamer. He's a gamer with a YouTube Channel, which is what made him famous in the first place. He runs the channel with the help of his fiancé.
4. The Husband of the Alleged Woman in the Video Spoke Out
Before either Ken Walker or the alleged woman in the video – Morgan Pierce – said a word about anything related to the video, Morgan's husband spoke out. His name is Elijah Pierce. He went onto his own Instagram page and said he's hurt, he's sad, he's getting divorced, and that he and his wife will not be able to work through this.
5. He's a Controversial Guy
While we'd like to say that this is a situation that is a one-time thing and we believe that maybe there's a mistake, it seems that this is a man who cannot get cheating rumors off his back. He was accused of the same thing back in 2018, a year before he and his fiancé got engaged.
6. He Got Engaged in 2019
He made the decision to ask his girlfriend to marry him back in 2019. She said yes, obviously. The duo shared a video with their fans online of the moment he proposed. However, there is no talk of a wedding date or whether they've actually tied the knot already. It seems to us that this couple might want to wait to get married if he's being constantly accused of cheating.
7. He Denied Cheating
While he did not respond right away to the news that he was caught cheating, he did come out and make a statement. Ken Walker was in a lounge celebrating with his friends when he met the woman in question. She told him she recognized him, they chatted for a bit the way that you do when you are meeting a new fan, and then he gave her a hug when they parted ways. Ken Walker said there was no flirting and that there was nothing inappropriate other than the fact that he did, in fact, touch the woman's rear end, which he does admit was not appropriate.
8. He Has A Huge Following
We already know he is a huge star on YouTube, but Ken Walker also has a large following on Instagram. He has more than 2.5 million followers right now, and he's only gaining more each day. He posts a lot of photos of himself alone, but his photos of himself with his fiancé are interspersed periodically throughout his feed.
9. He's Private
He's an internet star, but he's not one who really talks too much about his personal life. He keeps things to himself, but he knows when to share and what to share. His shared feelings and thoughts and personal life moments are carefully curated, and they are very rarely spur of the moment or spontaneous.
10. This Might be Good Exposure
Whether the cheating rumors are true or not, this is going to end up being good exposure for this young man. Fans are naturally curious, and they'll want to see more of him and his fiancé, and their dynamic, so they'll probably stream more of his videos, engage them both more often on social media, and help them find more success.