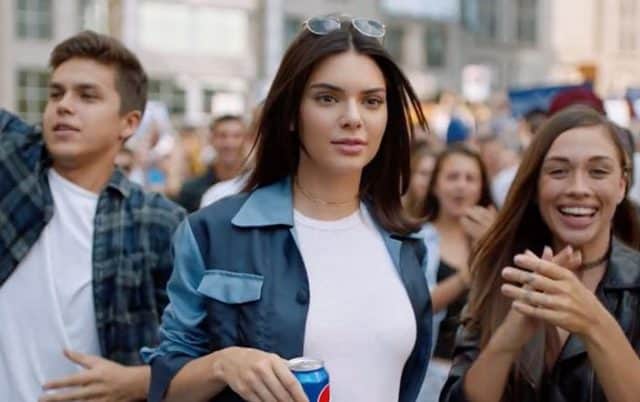 Thanks to the power of social media, Kendall Jenner, 22, is now the world's best-paid model. She takes the top spot from Bundchen with a whopping $22 million per year. Most people attribute Jenner's success to her huge Instagram following that currently stands at 85 million followers. She has managed to tally her best earnings so far from deals with La Perla, Estee Lauder, Adidas, etc. Her other income streams include the family's reality TV show, the clothing line that Jenna and her sister co-founded, as well as her numerous social media endorsements she gets courtesy of her modeling career.
Gisele Bündchen
Bundchen who held the top spot for the past 15 years has had a quieter year with earnings totaling $17.5 million, during the same period. During that period, she posed for Arezzo shoes in her cultural Brazil attire, and Carolina Herrera fragrance. However, the few and sparring campaigns meant that her earnings dropped from the $30.5 million she made in 2016 by 43%.
Chrissy Teigen
Chrissy rounds the top three models this year, taking the third spot by $13.5 million, although she also joins the top three spot for the first time. Her incomes comes from diversified sources that included adverts with brands such as Smirnoff, and Vita Coco, apart from her fashion contracts, thanks to her huge social media following.
From June 1, 2016 to June 1, 2017, the top 10 earning models collectively earned $109.5 million before fees and taxes. The totals are from estimates that were calculated from several interviews with top brand executives, agents, and managers in the fragrance, cosmetic, and fashion industries.
The current fashion trends determines who becomes the highest-paid models, which is why this year's list became dominated by Insta-girls as well as celebrity scions; this year also features the first plus-size or curve model to make the cut.
The Hadids
A good example that reflects the changing model trends is the Bella Hadid, who joins the top 10 earners with earnings totaling $6 million. She has been posing for a dozen brands that include Nars cosmetics, Nike, and Dior makeup. Her sister Gigi Hadid, who takes the number 5 spot, earned $9.5 million, which is $3.5 million more. They are the first siblings to be in the top 10 best-paid models at the same time.
Karlie Kloss
Other social media celebrities have also proven having a huge following is changing the way celebrities earn their income. At number 7 is Karlie Kloss who earned a total of $9 million. She has total following of 12.6 million across platforms, and used it to start Kode With Klossy, which is nonprofit that aims to help girls join the software engineering field. She has so far managed to help over 500 girls.
Ashely Graham
Other women such as Ashely Graham, who winds up the top 10 best models at number 10, with earnings totaling $5.5 million, didn't even use editorial shoots. Being a plus-size woman, Graham knew she didn't stand much chance of being featured on main stream editorial shoots. She therefore built her own audience using social media to become the first highest paid curve model. She has her own fashion lines that include Dressbarn and Swimsuits For All, Addition Elle, Lane Bryant and H&M, etc.
In this article, we looked at how Kendall Jenner has managed to leverage on her huge social media following to top the highest-paid models in 2017. We have also looked at other top ten highest-paid celebrities who have leveraged the social media following to boost their earnings. We hope you found it to be inspiring.