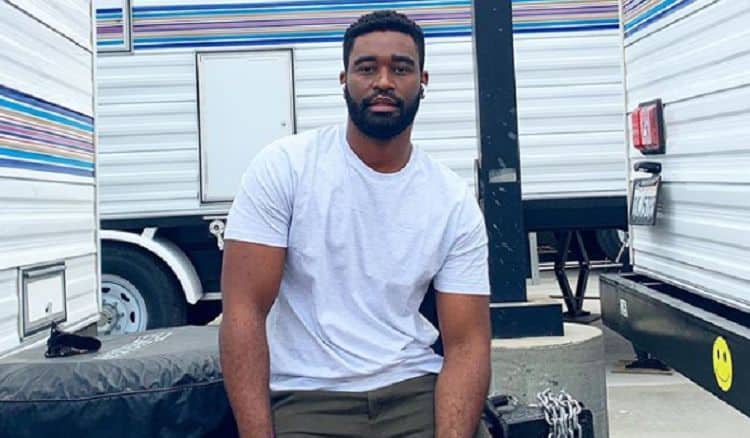 Dancing is something that most people simply do for fun, but for Keo Motsepe, his dancing skills have allowed him to build a career and travel the world in the process. Born in South Africa, Keo has become internationally known. He is most famous for being the first black dance pro on Dancing With the Stars. Keo's movements and stage presence have made him a fan favorite and it's easy to see why he's had so much success over the years. With a new season of Dancing With the Stars under way, Keo's fans are excited to see what kind of moves he in store for everyone. Continue reading for 10 things you didn't know about Keo Motsepe.
1. He Grew Up Playing Soccer
For many years, soccer was the primary focus in Keo's life. He grew up playing the spot and continued to stay invested because he knew his dad liked the fact that he played. Eventually, however, he realized that he simply wasn't passionate about soccer and wanted to try something new. This feeling is what led him to dance.
2. He's Dealt With Bullying
Joining the Dancing With the Stars team has been a dream come true for Keo in more ways than one, but not everyone is happy that's he on the show. Since the first time he hit the stage, he's had to deal with bullies and haters who have questioned whether or not he's the right fit.
3. His Mom Has Always Supported His Dancing Dreams
When Keo first started getting into dancing, his dad wasn't very fond of the idea. Instead, he would have prefered his song to stick with soccer. Keo's mother, on the other hand, was very supportive of his desire to become a dancer. His father eventually came around once he realized Keo was the real deal.
4. He's Active On TikTok
Dance related content has always been a big hit on TikTok, so it only makes sense that Keo would want to get in on the action. He is active on TikTok where he uploads videos that give viewers a chance to see a different side of his skills than what he typically shows on DWTS.
5. He Is A Prince
If there's one thing most people don't know about Keo it's that he has royal blood and he's actually a prince. Keo told NPR, "I am a prince, yes sir, from my dad's side. My grandpa was a prince of a province back in South Africa. My dad declined the position and gave it to my uncle, his younger brother. But because I'm my dad's only son, I became a prince."
6. He Formed A Friendship With Jodie Sweetin
DWTS is more than just a job for Keo, it's actually become a way for him to feel connected and build a community since leaving his home country. Keo and his season 22 dance partner, Jodie Sweetin, formed a strong friendship during their time together on the show. During an interview he said that she has become like a part of his extended family.
7. His Name Has A Special Meaning
Keo's full first name is Keoikantse which has a very special meaning in his culture. During his interview with NPR he said, "My name means "I rely on God" in Setswana." Although Keo is not God, the name's meaning rings true for him. He added, "I'm reliable so people rely on me."
8. He Likes Educating People About South Africa
Africa is a place with a rich history and hundreds of beautiful cultures. But it's also a place that is very misunderstood. Many people lack so much knowledge about Africa that they think it's a country instead of a continent. Keo tries not to let this misconceptions bother him and instead he focuses on educating people about where he's from.
9. He Loves To Work Out
Dancing is a great way to stay acting, but when you're dancing at the professional level you need to stay active so that you can dance. He is a very active person and he spends a lot of time working out and taking care of his body. In addition to going to the gym, he also loves to exercise outdoors.
10. He Appreciates The Discipline He Learned Through Dancing
Keo appreciates a lot of things about dance, but one of the things that has meant the most to him is the discipline he's learned. Over the years, dancing has taught him a lot of important lessons about control, respect, and how to treat other people. These lessons have also played a big role in his personal life.