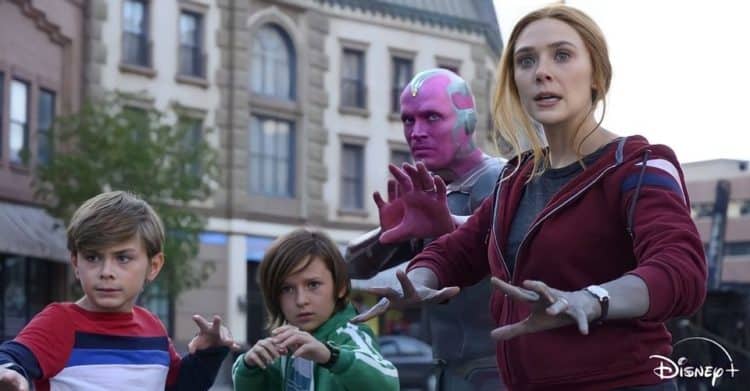 There was a definitive answer given to the idea of a WandaVision season 2, and it was a no, but Kevin Feige has decided to weigh in on this decision and has been a little vague, but purposefully so since it's been mentioned that Wanda will be showing up in various other places throughout the MCU as Phase 4 continues on. This is a little more uplifting than simply saying that there won't be another season at all, but it's also a good indication that if there is another season that it won't be something that will be a high priority at this time since the Doctor Strange sequel that will be featuring Wanda is coming closer and closer, and the idea of seeing Wanda in other parts of the MCU is intriguing since now people are bound to be wondering just where they should be looking, and what they should be looking for. Given all of the surprises that have been coming since Phase 4 started it's easy to think that Wanda might pop up just about anywhere, but without being able to predict just where and when this might happen it's bound to happen that people will be scanning every bit of footage that has been coming out of Disney+.
There's also the idea that there is now another version of Vision out there as the white-bodied android now possesses the original Vision's memories and experiences, but hasn't had time to acclimate to them yet. In the comics when Vision was brought back in his white form he didn't remember much, so trying to think on whether or not this version will remember Wanda is a bit tough since one has to wonder how much information was really passed to him. Seeing him pop up would be interesting at this point since it's already been established that Paul Bettany no longer has a contract with the MCU, so unless something happens quickly it's possible that we won't see him for a while. That is if Bettany wants to come back since the process of putting on the suit and the makeup is a bit torturous as it's been described.
It does feel as though it would be a mistake to not bring him back since Bettany has been a big part of the MCU since Iron Man first came, meaning since the beginning, and trying to just let him linger out in the ozone doesn't sound like the best idea. It's true that the MCU will be saying goodbye to other heroes eventually, but so far those that have moved on have either done so in a way that couldn't be avoided or a way that makes sense. Leaving Vision out to simply float about in the Marvel universe doesn't sound like the best idea. In the meantime, Wanda is going to be incredibly busy it sounds like, and there's a good bet that she'll be looking for her boys, Tommy and Billy since it was heard in the post-credit scene of the finale that the boys had called out to her. Those that have read the story in the comics know that the energy used to create the twins came from Mephisto and that the devil of the Marvel universe reabsorbed them, thereby negating them from existence. It kind of feels that the story might be a little different in the MCU, but we'll have to wait and see as things progress.
As to the next season of WandaVision, it's not likely to come, or even happen, at this point, but it does sound as though Wanda is far from done when it comes to the MCU. She's been a pretty important part since The Age of Ultron when she and her brother, Quicksilver, first showed up. To be honest, hearing that she's going to be an even more integral part of the MCU is a relief, but it's also a minor bit of irritation since now it's going to feel necessary to keep our eyes peeled in order to find her wherever she might show up. It's a challenge that many fans of the MCU are up to though, and will no doubt fully enjoy.
It would be great if a second season were forthcoming, but the title would likely have to change since there's no way that the MCU would likely have Wanda willingly take over another town in the manner she did. But where she'll go from here and what she'll be doing in the Doctor Strange sequel is still up in the air, as she's a distraught individual with a great deal of power at her disposal and even more control now. To say that she's a much bigger challenge for any opponent would be accurate, but it's fair to think that Doctor Strange might be able to teach her a few things.