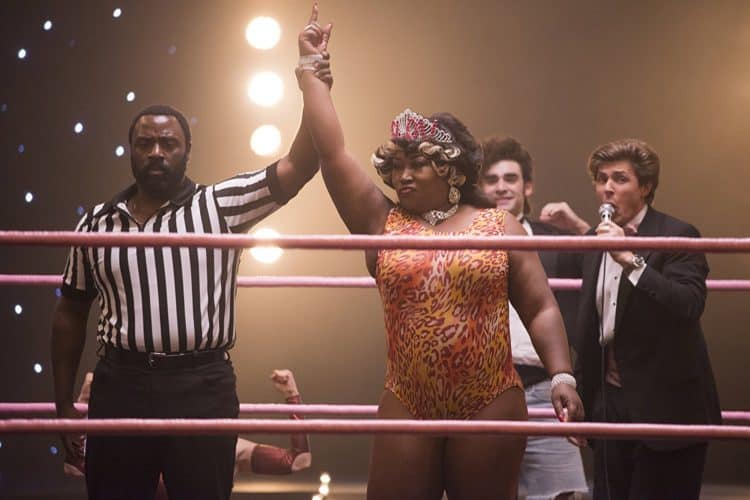 Best-known by her stage names Awesome Kong and Amazing Kong, Kia Stevens is a professional wrestler turned actress turned anything else she puts her mind to. Inside the ring, she is known for being a fierce competitor who never backs down from a challenge. Throughout her career she has won several championships. Outside of the ring, Kia is also becoming known as a talented actress with a passion for the arts. She got her first major acting break when she was cast as Tamme Dawson in the Netflix series, GLOW. With her level of ambition and skill, there's no doubt Kia we'll be seeing much more from Kia. Keep reading for 10 things you didn't know about Kia Stevens aka Awesome Kong.
1. She Is Also A Mixed Martial Artist
Not only is Kia a professional wrestler, but she's also a trained mixed martial artist. To date, she's only fought in one mixed martial arts match (which she won) in 2006. We weren't able to find any information on whether or not she has plans to get back into MMA.
2. She Isn't The First Person In Her Family To Work In Entertainment
The fact that Kia chose to pursue a career in the entertainment industry probably didn't come as much of a surprise to those who knew her well. Kia's mother was also an actress and she spent several years working with Family Feud. Kia used her mother's story to help her get into character when playing Tamme on GLOW. She told the Miami Herald, " for the most part, I learned from my mother the character. She was an actress. She had dreams that she put on hold because she put motherhood first. So I kind of saw Tamme through her."
3. She Suffered A Miscarriage
In May 2011, Kia announced that she was pregnant with her first child. The following year, rumors began to circulate that she had given birth to a son. Those rumors were eventually found to be false and Kia came forward to share that she had suffered a miscarriage.
4. She Was A Fan Of The Original GLOW
Life has a funny way of coming full circle and that's exactly how Kia felt when she was cast on GLOW. During her interview with the Miami Herald she said, "I loved the original "GLOW." I actually asked Santa Claus to make me a GLOW girl, when I was little. I watched it every Saturday with my little brother, and we would root for Hollywood & Vine to lose."
5. She Is Fluent In Japanase
Kia's journey as a professional wrestler has been an interesting one. In the early days she began her training in Japan. Wrestling techniques weren't the only thing she learned during her time in the country, though. While there, she also became fluent in Japanese.
6. She Is A Private Person
Even though Kia has spent nearly two decades in the spotlight, she has never gotten caught up in the hype. She has always preferred keeping the attention on her character and not her personal life. She is a private person who doesn't reveal too much about what she has going on outside of work.
7. She Was In A Katy Perry Video
When it's all said and done, Kia will have a long list of very cool things that she can say she did. One of which was working with Katy Perry. Kia was in the video for Katy's 2017 single "Swish Swish" featuring Nicki Minaj. The video has gotten more than 624 million views on YouTube.
8. She Lost A Family Member To COVID-19
The COVID-19 pandemic has affected countless people all over the world and Kia Stevens is one of them. In an Instagram post in April 2020, she revealed that she lost an aunt to the virus. Kia's fans quickly chimed in to offer their condolences on the tough loss.
9. She Was A Social Worker
Becoming a professional wrestler wasn't always at the top of Kia's priority list. Instead, there was a time where she was working in a different field entirely. She was a social worker for a few years before getting into the sport. She also spent some time running her own business.
10. She Wants To Create Opportunities For Others
Now that Kia has gotten herself to a place of success in both wrestling and acting, she hopes to help other people — especially women of color — do the same thing. She is working hard to create opportunities for others and she has plans to do more work in the entertainment industry.