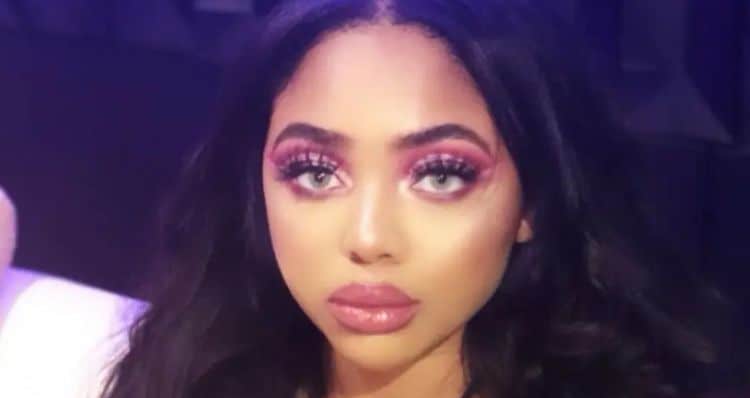 The Vault House has been making news left and right since they opened their doors recently, and it's because it's filled with a lot of social media influencers with a large following, not too much drama surrounding their names, and a lot of kids most of us don't know that much about. When you reach a certain level of social media fame, everyone knows everything about you. However, these kids – or young adults – aren't quite there yet. They will be. But, for now, their personal lives are pretty personal, and we are doing what we can to learn as much as possible about them. Kiera Vanias is one of those stars we want to get to know a bit more.
1. Her First Name is Not Kiera
She goes by Kiera on all of her social media platforms. However, her first name is actually Madison, and we like the way it all flows. Madison Kiera is pretty, both in name and in real life. She makes both names work well.
2. She Was Born in New York
She was born in Manhattan. She's A New York girl through and through. However, she currently does not live there. We don't know when she left or how long she's been out of NYC, but she's not living there at the moment, nor does she really specify with whom she lived when she was there. We'd assume she lived with her parents, but we don't know.
3. She's Living in California Now
She's gone from one coast to the other, and we don't know which one she likes better. Both are amazing in their own right, and we are happy on either coast. She's currently living in Calabasas, which is one of the gorgeous little communities near LA.
4. She's Black
We point this out not because it's obvious but because her fans don't think this is obvious. She one posted in her Instagram stories that her fans and followers are never quite sure what her ethnicity is, and she was very honest. She doesn't see how anyone sees anything other than black in her, but she would love to take a DNA test to see what other ethnicities she might have coursing through her blood. We do agree that she has a very subtle exotic look to her that might include a hint of maybe Filipino or Latin, though.
5. She's Musically Challenged
She's admitted in her Instagram stories that she's not musically inclined. She had some fans asking her if she's got something going on in her life that is allowing her to write music. She's very clear about the fact that she is not musically inclined. This means she doesn't write music.
6. Her Age
If we've learned one thing about most of The Vault housemates, it's that they are pretty young. Young as in some of them just graduated from high school this summer. However, Kiera is just a bit older. Not much older, of course, but a little older. She's a 2000 baby, which makes her 20 this year.
7. She's Private About Her Love Life
We love that she keeps this to herself, too. She's not saying a word about her love life, no matter how many times someone asks her about it. She's enjoying her privacy despite the fact that she is exceptionally active on many social networks. She keeps her life private as much as she can, and we don't fault her for that at all. We admire that about her.
8. She's A Vegan
She's a young woman who prefers life over taste. She will not eat any animal products in any capacity, and she makes that very clear. She shares a video on her Instagram feed that changed her life. It's all about why she became a vegan and what made her realize this was an option in her life.
9. She Loves to Work Out
She's been through phases, as most of us go through, that have turned her off of working out. Not because she doesn't like it, but because she injured her neck and wasn't able to keep up with the workouts without the pain. She's been working hard to find workouts that she enjoys but that don't end up causing her more pain than gain.
10. Her Makeup is Flawless
If there's one thing you need to know about Kiera Vanias, it's that she has the most insane makeup application skills. Her eyeshadow game is strong, and we have yet to see a photo or video of her in which she looks anything but perfect and amazing. She's flawless.