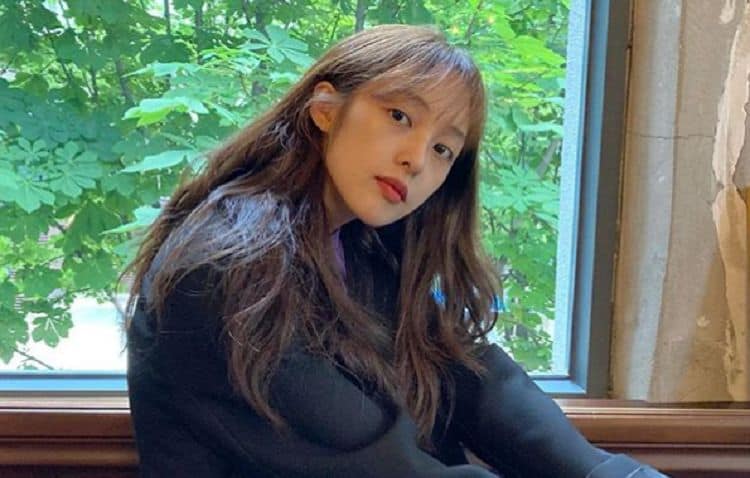 Kim Bo-ra is a South Korean actress who is always making headlines for her amazing work, her personal life, and everything in between. She's been in the business since she was a child, and that makes her fans feel as if they are very much entitled to every bit of her life that they can get access to. She was a child star who has continued to work hard into her adulthood, and her success is staggering. However, we want to get to know more about her if we can.
1. She's Young
Kim Bo-ra is still quite young. She's been in the industry for a long time, but she's only 24. She will turn 25 on September 28, 2020. Her year of birth is 1995, and her first movie came out when she was only 11. She's had a very long career for someone who is so young.
2. She Made Her Debut in 2009
She was only 10 when she began working on her first movie. It was called For Horowitz. It debuted in 2006, and it made her famous. However, her most famous role came in 2018 when she was part of something called "Sky Castle," which brought her to a brand-new level of fame in her career.
3. She's Dated a Co-Star
In early 2019, it was announced that she'd met a man on the set of her 2018 hit "Sky Castle," and they'd decided to enter into a relationship. They were good together, too. His name is Jo Byeong Gyu. They made their relationship public back in early 2019.
4. Her Relationship Ended
She and her former costar dated nearly a year and a half, but things did not work out for them. In August 2020, they announced that they'd split via a news outlet that made the report. The news outlet stated that they'd grown apart and their schedules kept them apart a lot, but that they remain very good friends.
5. They Both Agree
When the news broke that she and her ex ended their relationship in 2020, they both said that it was true. They both said that the fact that their schedules keep them in different places and that they don't see more of one another was a big part of the reason that they didn't work out. They do agree that they are going to be friendly, however.
6. She's Very Private
If there is one thing that she's quite good at other than her work in the acting business, she's good at keeping her private life private. She's not one to speak up about things that aren't her choice to share. She prefers to keep her private life as private as possible to the point that she denied dating her ex when they were first spotted together out and about in early 2019.
7. She's Got a Fun Instagram Account
We had a lot of fun going through her posts. She's got a lot of cute photos of herself, and they are all bright and fun and happy. Her feed is the kind of feed that just puts you in a good mood no matter what you are doing and how you are feeling, and we appreciate that about her.
8. She's Educated
She was a child actress, but that did not stop her from going to college. Education is more than a little important to her, so she went to the Inha University. She's got a B.A. in Film and Theatre Studies, which is something we can see is also important to her.
9. She's An Award Winner
It was back in 2019 that she won an award for her nomination in the 12th Korea Drama Awards. She was nominated for her role in "Sky Castle," for being the popular female character. It was exciting enough to receive the nomination, but to take home the win was a huge deal for the young actress while she was working so hard at her career.
10. She's a Music Video Star
In addition to her many roles on film and on television, she's also a music video star. She's appeared in four music videos over the course of her career as of 2020. The first was in 2012, and the most recent was in 2019. She's appeared in videos from different acts each time, which just goes to show that she's got so much to offer no matter what she is doing, whether she is acting or simply starring in a video.