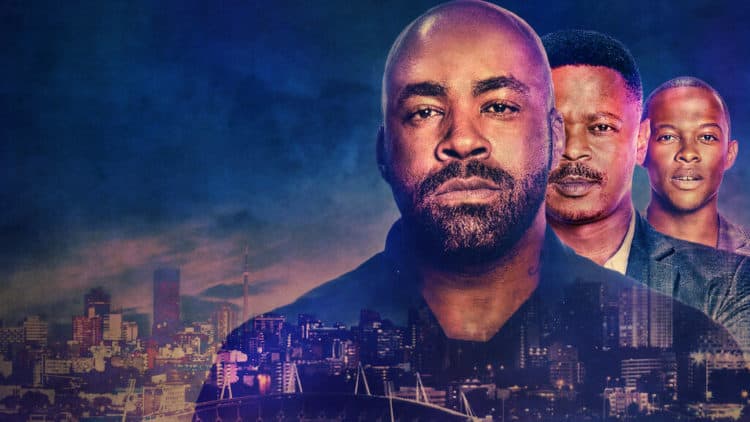 To someone watching from the sidelines, what the Fergusons mean to their fans and South Africa as a whole can only be summed up through the resonant eyes of lawyer Theba Ikalafeng: " I have never met you. But I knew you so well. We all did. We loved everything about you. We watched and nodded in pride as you and Connie soared and represented the best of us. How you and Connie Ferguson loved, complemented, and celebrated each other so beautifully, publicly. How hard you worked together to build Ferguson Films into a powerhouse exemplary studio in an industry that never believed in us before you showed up. How your Queen, Rockville, Wild, iGazi, and Kings of Jo'Burg kept us glued to our screens with characters and plots with which we could relate and beyond our imaginations. How you vividly demonstrated that black success can be earned and not always scammed. How as 'immigrants', you validated the pursuit and ideals of a welcoming, inclusive, and diverse South Africa…Thank you for the excellence. Thank you for representing our best."
The love story between Connie and Shona Ferguson (Aaron Arthur Ferguson), was born out of pure chance. Shona dropped off mutual friends at Connie's home, and, when Connie walked in, he was smitten. " I knew who she was but I tried to play it cool," Shona told DRUM Magazine in a past interview, referring to the actress's fame through the local soap opera, Generations. Speaking to Destiny Magazine, 15 years after they tied the knot in 2001, Shona said of the first meeting, " Hands down, it was love at first sight. She'd never admit, but that's how it was for me." The couple grew on to become Mzansi's favorite, demystifying the myth that celebrity marriages do not last, doing so with utmost grace, with family at the center of it all, and business empire to boot.
Building Ferguson Films
Connie and Shona Ferguson jointly established Ferguson Films in 2010, a business born out of passion. In a January 2019 interview with Forbes Woman Africa, Connie shared her thoughts about acting. " For me, this has always been my profession, my career, not a get-rich-quick scheme." She also delved into the establishment of Ferguson Films, and the challenges they experienced with their first series, Rockville. " It  [Rockville] was the first-ever series on Mzansi Magic, so there was a lot of pressure. We were first-time producers…When we started Ferguson Films, we had a bond, so we had to take a second bond on our bond. We had a vision, and we knew that, because we didn't want to run a spaza shop. We wanted to run a business, business. "
While they were initially worried about the sustainability of the business model (getting commissions from networks), the company proved to be sustainable, establishing the couple's prowess through top-rated shows such as The Queen, The Gift, The Throne, The River, The Imposter, and iGazi. The Queen, in particular, is a fan favorite that keeps viewers on the edge of their seats. More often than not, it's known to trend online whenever episodes go on air. Ferguson Films' latest production, Kings Of Jo'Burg, released on Netflix, was 100% owned, an achievement Shona Ferguson was proud of. 11 years in the business, Ferguson Films has redefined television and entrepreneurship, and until recently, Connie and Shona were gearing up for the next phase of their journey, giving back, when Shona took a bow.
The Passing Of Shona Ferguson
The 30th of July will forever be a day that crushed the hearts of friends and fans of the Fergusons. It will also be remembered as the day that a legend in the industry left what is perhaps the biggest void of all.  Through a statement released via Shona Ferguson's official Instagram handle, Ferguson's family confirmed that he'd succumbed to Covid-19 related complications and not a heart operation, as previously reported by the media. The news of Ferguson's passing was received with a heavy heart. Both celebrities and fans sent their condolences to Connie, her daughters Alicia and Lesedi, and grandson, Roro:
…such a huge loss for us all. Condolences to the Ferguson family. Gomotsegang. Our prayers & thoughts are with you. I'm so gutted. (@bonang_m)
I remember my first day on the set of The Wild and the Fergusons immediately embraced me as their own. My TV mom and dad were just so infectious and the funniest duo, who only called each other by pet names…Mr. Sho could talk for hours about the future of SA film and TV, and it was so beautiful seeing those goals come to life. Ferguson Films are a groundbreaking production company that categorically changed the way we watch TV. You did that Mr. Sho! We have lost a game-changer, a pioneer and a great man, who showed the world how a man should love his family. (@minniedlamini)
This is definitely our funeral. Every evening we sat and watched them as though we were a family. (@OliverMiti)
Still can't comprehend. Was looking forward to the return of Kings of Jo'Burg Season 2. Rest in Power 'Vadere' (@lesang_bogatsu)
Ferguson's children Alicia and Lesedi each sent farewell messages to him, through their Instagram accounts." You've left a legacy behind that I will carry on, as I did make this promise when I was little to you…You made a promise to me that you will always be there, even in spirit." Alicia wrote. Lesedi thanked him for loving them the way he did and promised to carry his work on. "…The shoes we now have to fill are insurmountable, but we'll try our best." She wrote. She also referenced his angel number, 11, saying, "A true angel watches over us."
Connie Ferguson, Shona's partner of 19 years, called theirs a 'once in a lifetime kind of love.' The couple was planning their 20th-anniversary celebrations, scheduled for November. In an emotional tribute, she wrote:"…You and I were joined at the hip, now I feel completely off-balance, incomplete without my other half, my soulmate…I miss you, I love you, and I will never forget you, MY ANGEL." The gap left by Shona Ferguson in the hearts of fans and his family is too deep, and may never be filled. Perhaps the final message he posted before his demise will help us carry through; Trusting in His grace. Shona lived his passion and paved the way for an entire industry. He showed us that true love can be found, and family reigns supreme.  He may be gone, but his legacy lives on.