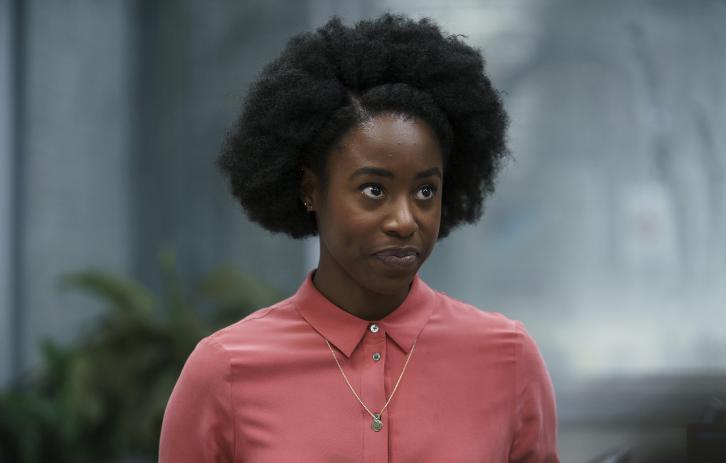 To some people, it may seem like Kirby Howell-Baptiste's rise to fame has been completely random, but that isn't the case at all. Long before she got a taste of the spotlight, she was working hard to prepare herself for the moment she got to share her talent with the world. Now that that moment has officially come, Kirby hasn't disappointed. The talented (and hilarious) actress has already shown that she's capable of doing a wide variety of things, and she's nowhere near finished yet. If you haven't been following her career so far, now is the perfect time to get familiar. Here are 10 things you didn't know about Kirby Howell-Baptiste.
1. She's a London Native
Kirby has successfully broken into the American entertainment industry, so there are some people out there who may not realize that she's originally from London. After being born and raised in the city, she ultimately made the decision to relocate to the Los Angeles area.
2. She Has Behind The Scenes Experience
Over the last few years, Kirby has been working hard to make a name for herself in front of the camera, but she's also been getting busy behind it. According to her page on IMDB, Kirby has experience as a writer, director, and producer and she's worked on a few short film projects.
3. She's Done Voice Work
Why stay in just one lane when you know you have what it takes to occupy several? Kirby's live-action work is what most people know her best for, but she's also done a good amount of voice acting. One of her most notable roles was providing vocals for the animated series The Powerpuff Girls.
4. She's Adventurous
Kirby is a very adventurous person and she isn't afraid to step outside of her comfort zone. She's all about having new experiences and she is dedicated to allowing herself to have as many as possible. Being open to new things is definitely a trait that can be beneficial to someone in the entertainment industry.
5. She Has Theater Experience
When it comes to acting, Kirby is truly well-rounded. When Kirby was young, she got her start by performing in local theater productions. While it appears that she is primarily focused on on-screen work at the moment, the stage will probably always have a special place in her heart.
6. She Wants To Play An Unlikeable Character
There are plenty of actors who are careful about playing certain types of characters because they never want to be seen as the bad guy, but that isn't something that Kirby is worried about. Kirby told GQ Magazine, "It would be fun to be someone who's slightly dislikable. Dislikable characters are really brilliant… I think it's really, really fun to play a character like that, and it's really liberating as a woman, because we're always told that we have to be likable. It's liberating when you can be a bit of an asshole as a woman, because we are sometimes."
7. She Isn't Afraid To Speak Her Mind
Being in the spotlight tends to make people more cautious about the things they say or do, but Kirby isn't afraid to stand up for the things she believes in. Kirby consistently uses her social media presence to help raise awareness for things like the Black Lives Matter Movement and the fight to end racism.
8. She Enjoys Her Privacy
If there's one thing you'll never have to worry about Kirby doing, it's putting all of her business in the street. While some celebrities struggle with keeping their private lives out o the spotlight, Kirby seems to be doing a great job of keeping a low-key personal profile.
9. She Has Over 50 Acting Credits
No matter how talented a person is, finding work in the entertainment industry isn't an easy thing to do. Needless to say, the fact that Kirby has been able to find consistent work is definitely something worth mentioning. Currently, Kirby has 52 acting credits which include voice roles and a couple of upcoming projects. If she continues moving at this pace, there's no doubt that she will surpass more than 100 credits.
10. She Was A Fan Of The Good Place Before Joining The Cast
Being cast in The Good Place was a great opportunity for Kirby on a professional level, but it was much deeper than that. While talking to GQ, she said that she had always been a fan of the show which made its debut in 2016. Not only did it help her get more exposure, but it also have her the chance to work with some well-known names including Kristen Bell and Ted Danson.