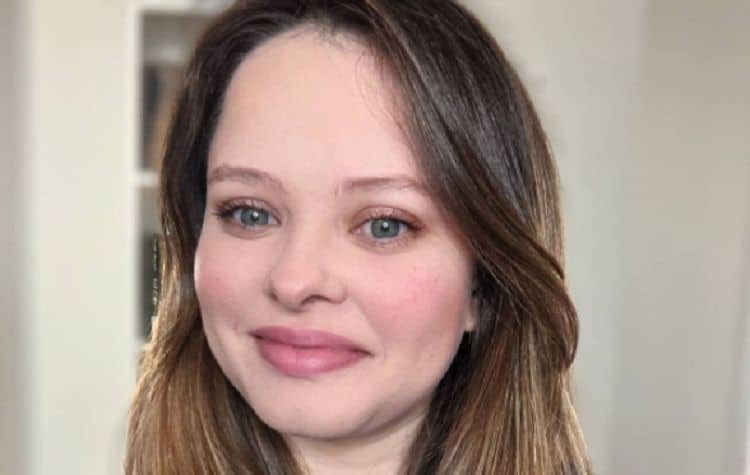 When people agree to share their lives on reality TV, they never know exactly what they're getting themselves into. That was especially true for Kirlyam Cox when she was cast in season one of TLC's 90 Day Fiance. At the time, she and her now-husband, Alan, were getting ready to get engaged. Although the couple had their fair share of bumps in the road, they managed to make it down the aisle and they're still happily married today. 90 Day Fiance may not have the best reputation of couples that actually stay together, but Kiryam and Alan have managed to defy the odds. Continue reading to learn 10 things you didn't know about Kirlyam Cox.
1. She Was Only 11 When She Met Her Husband
For the most part, Kiryam and Alan's relationship seemed genuine and unproblematic. However, the couple's nearly 10 year age difference was something that made a lot of people raise their eyebrows. To make the situation even more sticky, Kirlyam was only around 11-years-old when she met Alan for the first time, although they insist their relationship didn't become serious until much later.
2. She Started A Blog
Being on reality TV isn't the only way Kirlyam has shared her story with the world. She also started a self-titled blog where she posted content relating to her life as a mother and things regarding 90 Day Fiance. Unfortunately, Kirlyam hasn't posted any new content within the last few years.
3. She Loves Fashion
When Kiryam first appeared on 90 Day Fiance, there were some viewers who felt that she was using Alan as a way to get to the United States so she could work words a career as a model. While that line of thinking was obviously false, Kirlyam's love for fashion could've easily brought her all the way to the runway. She has a great sense of style and she enjoys experimenting with different looks.
4. She's Adventurous
The fact that Kirlyam was willing to pack up her life in Brazil and move to the United States is proof that she isn't afraid to step outside of her comfort zone. Kirlyam is the kind of person who likes to try new things. She enjoys spending time outdoors with her family and going hiking and exploring.
5. 90 Day Fiance Is Her Only TV Experience
Kirlyam is an official reality TV star, but by the looks of things, that wasn't something she even planned on becoming. When she agreed to do 90 Day Fiance, she had no idea how popular it would go on to become. With that being said, the only time Kirlyam has been on TV is for 90 Day Fiance and appearances she's made on the series' spin-offs.
6. She's A Brand Ambassador
The success Kirlyam has had on TV has also allowed her to build a large following on social media. She currently has 247,000 followers which means that many companies probably see her as a great person to collaborate with. At the moment, Kirlyam is a brand ambassador for Goli.
7. She's On TikTok
If you're the type of person who likes to follow your favorite reality TV stars on social media, you'll be happy to know that Kirlyam is very active online. In addition to posting regularly on Instagram, Kirlyam also made a TikTok account where she posts comedic videos.
8. She Likes Connecting With Her Followers
Despite the fact that Kirlyam was essentially just thrown into the spotlight, she's always handled it very well. She is grateful for all of the support she's gotten and she always looks forward to the opportunity to directly communicate with her supports via social media.
9. She Doesn't Let The Hate Comments Get To Her
One of the biggest cons of being a public figure is the fact that countless people are invested in what you're doing. Sadly, Kirlyam has had to deal with lots of rude comments throughout the years. Seeing some of the things people said was probably really hurtful in the moment, but it seems like they're in a much better place.
10. She's Pregnant With Her Second Child
The Cox family is definitely growing, and Kirlyam and Alan couldn't be any happier. Many of the relationships on 90 Day Fiance eventually fizzle out over time, so it's great to see a couple that is still thriving after doing the show. Not only are they still an item, however, they have also expanded their family. They have one child together and they currently have another on the way. They are excited about their growing family and they will continue updating their fans on social media.