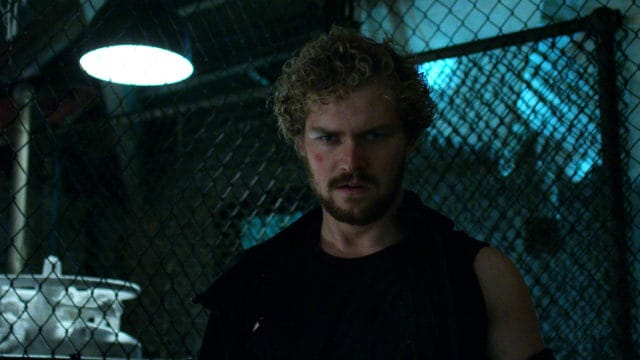 People who have been following the Marvel series on Netflix might be interested to know that Season 2 of Iron Fist is expected to come out sometime in 2018. After all, the filming for the season started in late 2017 and then finished up in May of 2018, meaning that the release can't be that much further off. With that said, it is important to note that an actual release date hasn't been revealed at this point in time, though considering the interest in Marvel properties nowadays, it seems safe to say that said information will be posted throughout the Internet as soon as it becomes available to interested individuals.
What Do We Know About Season 2 of Iron Fist?
Cast-wise, there are lots of people who are making a return in Season 2. For example, both Finn Jones and Jessica Henwick have been confirmed to return as Danny Rand and Colleen Wing. Likewise, Tom Pelphrey and Jessica Stroup are confirmed to return as the Meachum uncle and niece, while Sacha Dhawan is confirmed to return as Davos, who seems as though he'll have a role of increased importance in this season. With that said, it is worth noting that Alice Eve has been announced as a member of the main cast, while Simone Missick will be showing up as a guest member of the cast as Misty Knight.
As for the people behind the series, it is interesting to note that the previous show-runner Scott Buck has been replaced by Raven Metzner. Officially, this is not because of dissatisfaction with Buck's work but rather something that has been planned out for some time. For those who are curious, Buck's involvement with Inhumans meant that he wouldn't be available for Season 2 of Iron Fist, which was why Marvel started its search for a replacement some time ago. Eventually, they wound up with Metzner, who managed to secure the position because he pitched a story that appealed to the higher-ups. As a result, assuming that he can execute the story-telling well, it seems that Metzner might have something promising on his hands.
Besides this, there isn't much information that has been confirmed other than the fact that Stan Lee will be getting a cameo on a poster in the Chinatown featured on the series. However, a lack of information has never stopped people from speculating, particularly when there are actually tantalizing bits and pieces that might be assembled into something more interesting. For example, while Alice Eve's role hasn't been revealed, there are some people who speculate that she will be playing a supervillain called Lady Gorgon based on a casting description for a character named Tanya Parker who is described as a covert operative who can shift from personality to personality for the sake of achieving her mission. If true, it will be interesting to see which supervillain would receive the most focus in Season 2, particularly with Davos having been prepared to go Steel Serpent.
With that said, as Season 2 of Iron Fist nears its eventual release date, more information is bound to come out. As a result, interested individuals will want to continue paying close attention to the entertainment news for further details.