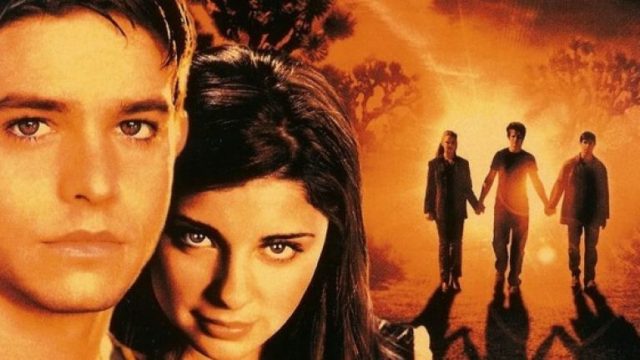 Roswell was a sci-fi series that started up on The WB before finishing up on UPN. Like its name suggests, it was centered around aliens. However, what people who are unfamiliar with the series might have not suspected is that it was centered around aliens who also happened to be high school students. To be exact, Roswell was concerned to a great extent by the romantic entanglements of humans and human-looking aliens as well as the efforts of various groups interested in capturing the aliens, meaning that it was in a real sense, rather similar to the paranormal romances that have become more and more common in recent times. Summed up, Roswell was exactly the sort of series that one would have expected for The WB, which in turn, means that it makes perfect sense that a Roswell reboot has been announced by The WB's current incarnation The CW.
What Do We Know About the Roswell Reboot?
At the moment, we know a fair amount about the Roswell reboot. For example, we know that The CW gave the go-ahead for a pilot for the Roswell reboot in January of 2018, which was overshadowed to an extent by the news that there would be a pilot for the Charmed reboot at around the same time. Furthermore, we know that the Roswell reboot won't be a follow-up to its predecessor but rather an interpretation of the same basic premise but updated for more modern times. For proof, look no further than the fact that it will be starring the daughter of undocumented immigrants who has returned to her hometown, learning that her high school crush has since become a policeman, who happens to be an alien. As a result, it will be interesting to see how the Roswell reboot handles the issues that it has promised, particularly in the current political atmosphere.
More recently, further news has come out as well. For example, we now know that Julie Plec is the one who has been chosen to direct the pilot, which should provide interested individuals with reasons to be somewhat optimistic. After all, Plec was the one responsible for The Vampire Diaries as well as its spin-off The Originals, meaning that she doesn't just have plenty of experience with making the right kind of TV show but also plenty of experience using source material to create something new and fresh. For that matter, it should be noted that this means that Plec has a well-established working relationship with The CW, which should minimize the wide range of issues that can pop up to plague a production.
Meanwhile, it should also be noted that Jeanine Mason has been cast as the lead for the Roswell reboot. Some people will be familiar with her because she was the first Cuban-American to win So You Think You Can Dance in Season 5. However, she has since had an acting career, appearing in both movies and TV shows. As a result, it will be interesting to see what Mason can bring to the lead role of the new series. Regardless, as production proceeds on the pilot for the Roswell reboot, it seems certain that more news will come out, meaning that interested individuals should keep their eyes peeled for further information.