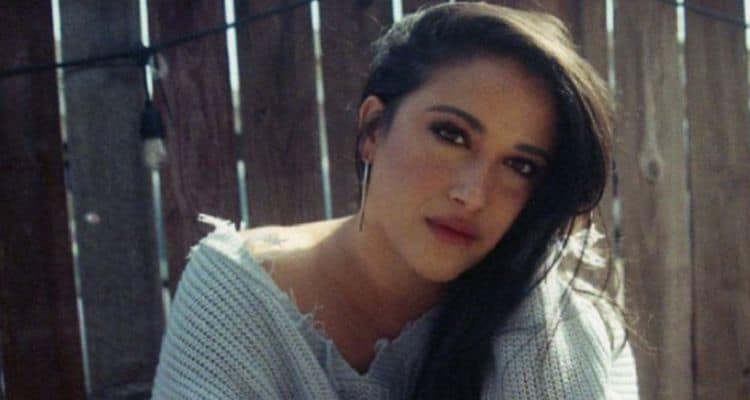 How would you feel if someone you were close to starting dating someone you simply felt wasn't right for them? Would you be vocal or would you let the situation play out on its own? When Kolini Faagata found herself in that situation with her sister, Kalani, Kolini didn't bite her tongue. From the beginning of her sister's relationship with her now husband, Asuelu, Kolini made it very clear that she wasn't Asuelu's biggest fan. Although Kolini's comments haven't always been appreciated by her sister, she's never stopped keeping it real – and some viewers really love her for it. Keep reading for 10 things you didn't know about Kolini Faagata.
1. She Didn't Have A Nose Job
Kolini's nose has been a hot topic of discussion since she first appeared on the show. Because her nose is much noticably smalle than her sister's many people automatically assumed that she'd had a nose job. However, Kolini insists that the nose she has today is the same one she was born with and that her nose came from her mom's side of the family.
2. She Started An OnlyFans
The premium content service OnlyFans has become very popular in 2020. The platforms allows users to charge a monthly subscription in order for people to see their content. Kolini has recently made an account on OnlyFans and brought in $2,000 on her first two days. In order to see what kind of content she posts, you'll have to subscribe for yourself.
3. She Has A YouTube Channel
Even though she isn't technically one of the stars of 90 Day Fiance, being on the show has gotten her a lot of attention as well. Kolini is working hard to capitalize on that attention any way she can. She has a YouTube channel that currently has 1,600 subscribers although she's only posted one video so far. What's even more impressive is that her one video has 17,000 viwers.
4. She's A Photographer
Kolini seems to have plenty of time to hang out with her sister which has led many people to wonder what it is that she does for work. According to her LinkedIn profile, she has been working as a freelance photographer since 2014. She specializes in weddings and portrait photography.
5. She Is Really Close With Her Nephews
Kolini's relationship with Asuelu has never been great, but that hasn't impacted the relationship she's built with her nephews. Kolini appears to be very close to Kalani and Asuelu's children Oliver and Kennedy and she takes lots of pride in being the cool aunt.
6. She Doesn't Care What Her Haters Say
Being on reality TV can be a fun and exciting experience, but it can be tough in a person's mental health. After all, once you get on TV, people you've never even heard of will suddenly have lots of things to say about you. This is something Kolini has definitely has to deal with. However, she refuses to let the haters bring her down and she's mastered the art of ignoring them.
7. Lots Of Viewers Weren't Feeling Her Comments About Asuelu
When Kolini began sharing her opinions about Asuelu, she probably thought she was just being a protective sister, but lots of viewers didn't see it that way. Instead, many people felt like she overstepped her bounds and that some of the things she said about Asuelu crossed the line. There is an entire Reddit thread dedicated to Kolini being "a garbage human" and these viewers haven't held back in sharing their thoughts.
8. She Struggles With Anxiety
We don't get to learn. lot about Kolini's personal life on the show, but she is very active on social media and those platforms have given her fans insight into her life. A tweet in August 2020 suggested that Kolini has dealt with some serious anxiety when she revealed that she woke up feeling chest pains as the result of feeling anxious.
9. She Was Raised In The Church Of Latter-Day Saints
Kolini and Kalani's religious beliefs haven't really come up on 90 Day Fiance, but they were both raised as Mormons. In her video on YouTube, Kolini revealed that although she was raised in the Church of Latter-day Saints, she no longer followed the Mormon religion and was focused more on spirituality.
10. She Has A Crush On Michael B. Jordan
Everybody has at least one celebrity they've been crushing on, and Kolini's choice is no stranger to being on people's Man Crush Monday list. Kolini's crush is talented actor, Michael B. Jordan. Aside from his good looks, one of the things she really likes about him is the fact that he loves his mom.