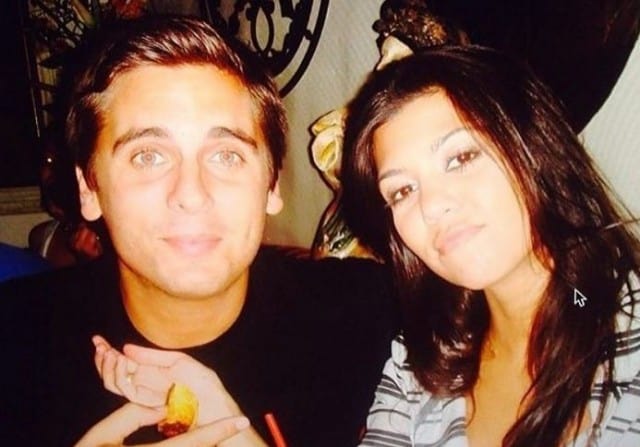 OK it's only for this one picture.  While the masses continue to hold out hope that Kourtney Kardashian and Scott Disick will get back together soon, keep holding your collective breaths.  People got excited when they saw this picture up yesterday of the two.  But clearly you can see it's very old.  In fact it was for #FBF that Kourtney shared this pic with her Instagram followers.   The caption reads, "#FBF with the baby daddy before he was a baby daddy."
Kardashian and Disick are parents to three children: Mason, Penelope, and Reign. Mason, the couple's first-born, arrived in December of 2009, which means this pic goes back more than six years. And, don't they seem happy?  Well, they were, once.  Right?  Maybe?
It's been about 16 weeks since Disick has posted a photo of Kardashian, but he does post photos of his adorable children a little more frequently.  For those expecting something more along these lines: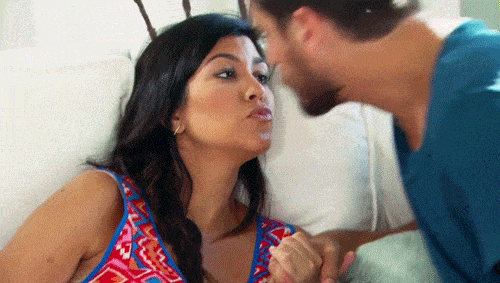 If ain't happening any time soon.  Kourtney was on Ellen earlier this month and said that while the two are amicable right now, the chances of them fully getting back together are slim.