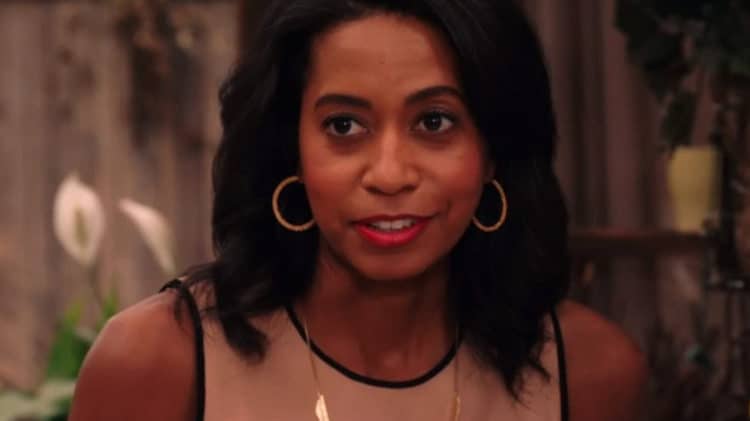 Kristen Ariza's acting career started on a whim, but it's become more than that. Over the years, Kristen has built a solid career that now includes more than 50 on-screen credits. Over the years, she has been a part of a wide variety of projects and she has proven that she has what it takes to move seamlessly between genres. She is best known for her role in shows like The Fosters, Bosch, and Startup. With each role, Kristen continues to bring the perfect combination of hard work, talent, and passion. Kristen has yet to make an on-screen appearance in 2021, but we know that we're going to be seeing plenty more of her in the years to come. Keep reading to learn 10 things you didn't know about Kristen Ariza.
1. She's A Florida Native
Kristen was born and raised in the Orlando area. She comes from a diverse background. Her father's roots trace back to Latin America and the Caribbean while her mother is Black American. Kristen is very proud of her roots and the cultures that have come together to make her who she is.
2. She Started Acting As A Teenager
For most people, getting into acting is a very intentional process, but that wasn't the case for Kristen. When she was 17-years-old, one of her sisters set up an audition for her. Kristen probably didn't think it would go anywhere, but it ended up leading to her first on-screen role in a British series called The Tomorrow People.
3. Her Cousin Is A Professional Basketball Player
If you're an NBA fan then the last name Ariza probably rings some bells in your head. If you're wondering if there's any connection between Kristen and Miami heat player Trevor Ariza, the answer is yes. The two are cousins although it's unclear if they are close.
4. She's Married
Not only has Kristen had a lot of great moments in her career, but her personal life has also had lots of bright spots. She is married to fellow actor Patrick O'Brien Demsey (not to be confused with Patrick Dempsey). As far as we know, the couple does not have any children together.
5. She's A Singer
Acting isn't the only trick Kristen has up her sleeve. She also has some skills in the music department. Kristen has shared her vocal abilities via posts on Instagram. Although she has a great voice, it doesn't appear that she has ever attempted to pursue music as anything other than a hobby.
6. She's Not Shy About Politics
Political discussions have the power to end relationships and sour business deals, but that has never stopped Kristen from speaking her mind on political issues. Through her social media activity, she has been very clear about where she stands politically. She openly supported the election of president Joe Biden and she is strongly encouraged her followers to get out and vote.
7. She Likes Spending Time Outdoors
The entertainment industry can be a busy and noisy place. Even though Kristen is thankful that she gets to be a part of it, sometimes she needs to decompress and enjoy some quiet time. When she gets some free time, she enjoys spending it outdoors enjoying the beauty of nature.
8. She Has Theater Experience
TV and film roles are what most people know Kristen for, but what many don't realize is that she's also had a successful career in theater. After earning a bachelor's degree in theater from Florida State University, she went on to join the Alliance Theatre in Atlanta. Over the years, however, her focus has shifted to on-screen work.
9. She's An Avid Runner
Kristen has always been the kind of person who likes to stay active. Not only is exercise a great way for her to keep herself in good physical shape, but it's also the perfect way for her to release the stress and tension of everyday life. Running is her favorite way to work out and, according to her IMDB bio, she has participated in marathons and half marathons over the years. Unfortunately, we weren't able to find any stats or additional information about her running.
10. She's A World Traveler
Why spend your life in one place when there are so many beautiful things to see all over the world? That appears to be Kristen's mindset. She loves to travel and is grateful to be in a position that has allowed her to do plenty of it. She has gotten to visit all sorts of beautiful places including England, Mexico, and Scotland.