Well, Life Unexpected fans, I have good news and bad news.
The good news is that Kristoffer Polaha has a job. The bad? It's not on Life Unexpected.
According to Deadline.com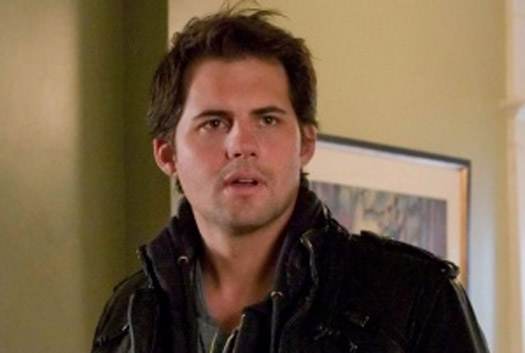 , Polaha, the laidback bar owner-turned-businessman Nate Bazile on the CW sophomore drama, has signed a talent holding deal with CBS, following in the footsteps of the likes of LL Cool J, Melina Kanakaredes, and Alex O'Loughlin. Though the story of Baze, Cate, Lux, and Ryan failed to earn a back nine this season due to freefalling ratings, constant assurances from creator Liz Tigelaar that the show 'wasn't dead'and perhaps an overinflated sense of optimism had fans hanging onto that last thread of renewal possibility.
Consider that thread snipped.
Though the end of a promising show is a little tough to take, the fact that Polaha gets another chance at success on the most watched network on network television is enough to soothe whatever pain the loss of Life Unexpected brings. The soon-to-be 34 year old journeyman, whose résumé is heavy on guest appearances and TV movies, may finally achieve the type of success that has eluded him thus far, if the early syndication and healthy ratings of the franchise entries his predecessors were cast on are any indication.
My only hope for the deal is the Kristoffer isn't given the same type of show that Kanakaredes, LL Cool J, and O'Loughlin were given. Granted, it's not as if CBS, a network that leans heavily toward crime procedurals and light sitcom fare, is going to go out of their comfort zone for an unbankable actor, but it would be nice to see Polaha on a show where he can stretch his dramatic muscles a little more. Better yet, he'd be wise to play against type in a sitcom, as most of his credits are sci-fi/drama and it'd be interesting to see how he adapts his acting to comedic boundaries.
Now that Polaha is off the market, where do you think Britt Robertson, Shiri Appleby, and Kerr Smith end up? Are you upset that Life Unexpected is joining Smallville as two certain CW cancellations? Am I the only one still watching?