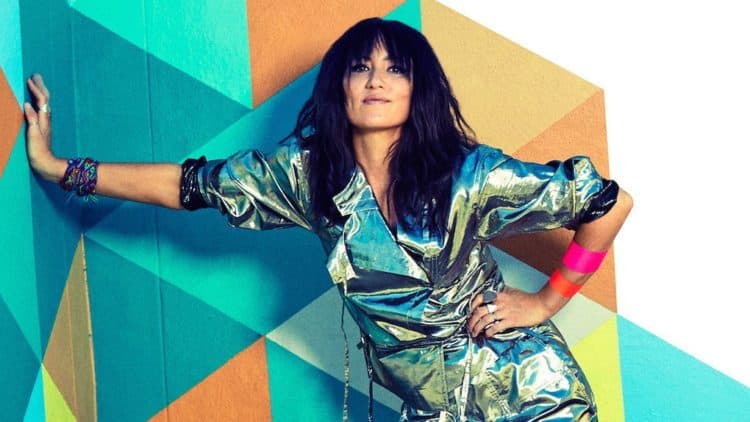 If you listen to KT Tunstall at all or have heard one or two of her songs hear and there then you already know she's got a lot of talent and a nice voice that have carried her quite far throughout her career. She's been a person of controversy and of note a time or two in her career but for the most part she seems to have kept herself on the straight and narrow and has enjoyed what she does when it comes to entertaining people and living for the music. There's no doubt her songs have a bit more punch sometimes and are meant to make a statement or tell a story about her life, but that's what a lot of people want since it's a peek inside the person that is singing to them, no matter how hidden behind the verses it might be. So far in her time in the industry she's done quite well for herself.
Here are a few things you might not have known about her.
10. She was adopted by a couple in St. Andrews not too long after being born.
In fact she was only 18 days old when she was adopted by her parents and taken home and from that point on they were mom and dad and the only reason she came to know anything about her biological mother was through them. It's important sometimes to those that adopt that their child knows where they cam from, but not always.
9. By the time she was 4 she was learning the piano and other instruments.
KT was definitely a prodigy since she had the music inside her and was learning how to utilize it from a young age. Being able to play the piano and other instruments so young isn't exactly something that every kid is known to do at age 4, since a lot of children are simply trying to figure out how to do other, simpler tasks.
8. Her birth-mother was half-Chinese, half-Scottish.
That's one heck of a lineage to come from since it's not something you hear about all that often, but it does make her genetic background something of an interest to those that might wonder just what line she stems from. Her birth mother was apparently an exotic dancer and there was no record of her biological father it would seem.
7. She's a music-oriented person that was raised in a family that was proficient in academics.
This would be tough since being raised in a family of academics isn't a bad or even tough thing, but being musically-inclined and having to live with those that don't listen to music would be kind of difficult. In a way it would be like being a writer and living with those that are glued to the TV and never crack open a book.
6. Her last year of high school was spent in a boarding school in Connecticut.
She made her way over the USA at one point to finish her schooling and then made her way back to England after a trip to Vermont. She's been around it would seem and has probably been grateful for the experience.
5. She got into a bit of trouble at one point when she had a spat with the singer Dido.
KT decided to go on a rant about how she thought that Dido couldn't sing and managed to anger a few people in the process. When the fans heard them and compared it was determined that Dido can sing, and so can KT. She dropped the matter rather quickly when this was decided.
4. In 2007 she had to undergo a surgery to correct an undersized kidney.
A childhood infection caused this condition apparently and it turned out alright once the surgery was over. It's one of those things you definitely don't hear about all the time but it does happen now and again.
3. She's been nominated for and won several awards throughout her career.
Her music is easily worth listening to but there are hits that she's had that have brought her a great deal of fame that more people remember when it comes to who she is and what she's done. The awards have been a way to vindicate that she's on the right track and doing what she's supposed to be doing.
2. The title of one of her albums has to do with the time she spent in her father's laboratory.
She did manage to spend some time with her father in his lab while growing up and like most singers KT takes inspiration from just about anything that's around and so named one of her albums after her time spent with her father.
1. The idea of using her first two initials as part of her stage name is something she came up with for her image.
This has a lot to do with the self-image she has of herself and what she didn't want to think of herself when being up on stage. She wanted a real presence, not something she figured would be safe and widely accepted.
She's been an edgy and innovative person for a while and it definitely suits her.