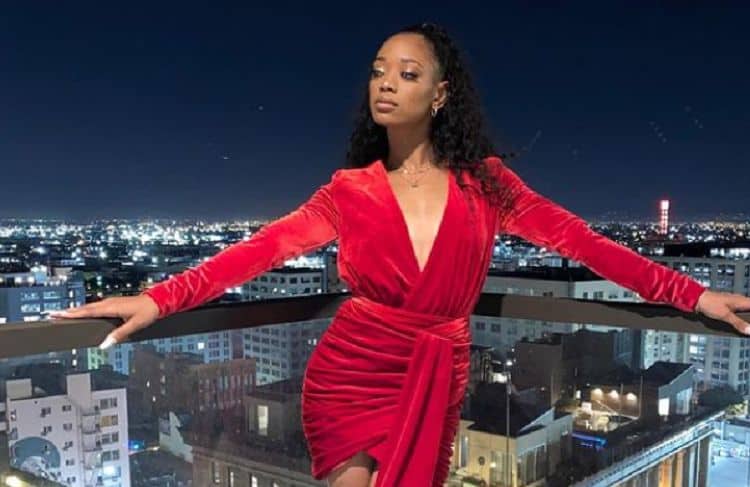 Even if you don't know her by name, there are two things you can tell about Kylie Jefferson as a person the moment you see her. The first is that she is strikingly beautiful. The second is that she is elegant. You can almost assume she is a dancer based on that elegance, and it doesn't surprise many people to learn that she's a trained ballerina. However, her new role on the Netflix series "Tiny Pretty Things," is a role that allows her to showcase her exceptional dancers ability as well as her acting chops. She's killing it, and we want to know everything.
1. She's Young
We may not know her birthday, but we know that she is 25 as of 2020. Whether she turned 25 already or she's going to be in the very last week or two of the year is not something we know, but we know she's still very young. Yet, she is so exceptionally talented despite her age.
2. She is Classically Trained
A dancer first, she is classically trained. She's trained in everything from ballet to jazz to African to contemporary to hip-hop to tap to, well, anything else we forgot to mention. She's very good, and her training shows in every move she makes whether she's dancing or she is just hanging out with her friends and family.
3. She Made History
The DADA is one of the most prestigious in the country, and that's where she was trained. It's an acronym for the Debbie Allen Dance Academy. Kylie Jefferson is the youngest person in the history of the school's existence to ever earn acceptance into the school. That is one more fun fact about just how good she is at this kind of work.
4. She's Been Dancing Her Entire Life
Well, almost. She's been dancing since she was four. She was only six when she earned her acceptance into the Debbie Allen Dance Academy. What was beautiful about that is that the school did not take dancers younger than 8 at the time. However, she was just that good.
5. She Was Bi-Coastal for Some Time
For a while, she spent her time going back and forth from her home in California to Washington D.C. She spent her summers training at the Kirov Academy of Ballet, which is in D.C. She was with DADA during the year, and she spent her summers there to learn her craft and just become the best of the best.
6. She's Choreographed a Music Video
If you know rap, you know the video called Chopstix. It's by ScHoolboy Q. The video also features an appearance by none other than Kylie Jenner's baby's father Travis Scott. She was able to choreograph the entire video, and it was a huge deal.
7. She Suffered a Serious Injury
Any dancer or other athlete will tell you that there is a lot happening to the body when you are in this line of work. She knows the toll that ballet and dance takes on the body, and she suffered a major injury that kept her out of work for more than seven months. She fractured a rib on tour one year, and she was unable to dance for the better part of seven months.
8. She Danced at the Grammy's
Nothing in 2020 was normal, but she was one of the 45 black dancers asked to open the show that was not filmed like any other show in the history of the show. She was given this opportunity to dance in front of the entire world, and it was a beautiful moment and an honor for her.
9. She Once Put Her Dream on Hold
There was a time only a few years ago when she didn't know what she wanted in life, but she knew she needed to pay her bills. This caused her to take a desk job with a talent agent in a 9-to-5 position, and she hated every moment of it. It was not her heart's desire to work this way, and she only lasted a little more than six months before she up and left, never came back, and did not have a plan to back up her decision to quit her job.
10. This Role is Everything
The world not only gets to see Kylie Jefferson and her acting skills now, but we all get to see her dance talents, too. It's a dream come true, we imagine, for her to be able to combine her love of dance with her other talents, too. It's something she's good at doing, and it's something we cannot wait to see her continue to do.