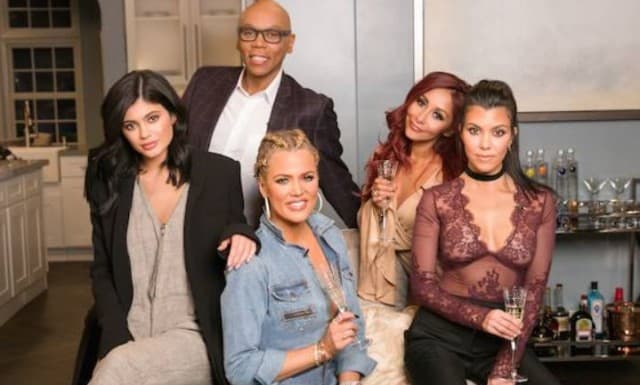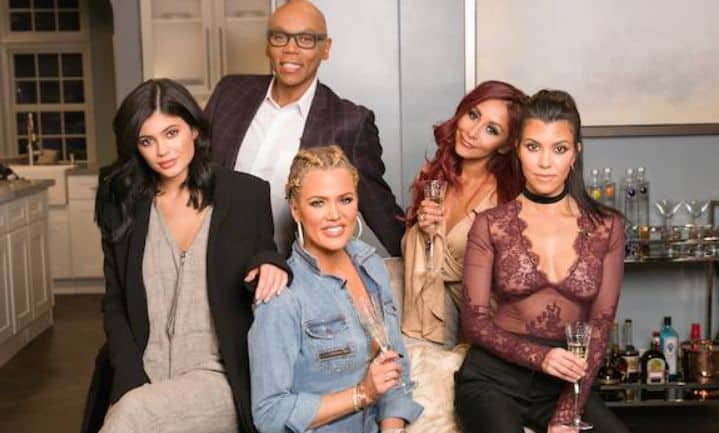 Tonight's theme to Kocktails with Khloe should definitely be "you better work it!" because RuPaul is coming on the show. It's a shame that he won't be in his famous drag. I have to admit it's a little strange seeing him with glasses and a bald head. But one thing's for certain: You take Rupaul, Snooki, Kylie Jenner, Kourtney Kardashian, put them in a room with Khloe, and give them alcohol? Honestly I have no idea what to say to that. I'm just looking forward to the height difference between RuPaul and Snooki.
If there's one thing I like about this show it's that RuPaul says, "Do you think we're going to wake the neighbors?" Something's going on!
Let's talk a little more about our guests and what's supposed to happen tonight. Here are 5 predictions.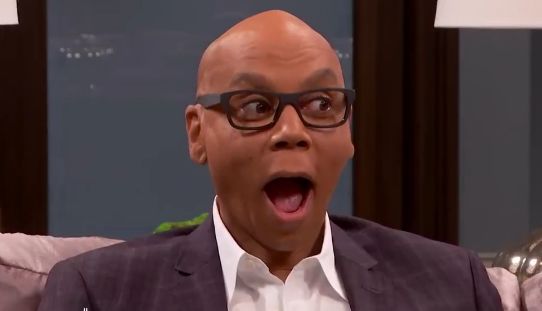 1. RuPaul does something completely inappropriate like grab a female lady part but everyone laughs and he just keeps doing it.
2. We're just kidding about Diddy. He was really slated to show up but dropped out last minute. 20 bucks says there's a ton of behind the back talk going on about his absence. Then again UPDATE: Now we hear he's back on? This should be interesting. If he does in fact show up I can see definitely seeing him drink Ciroc and walking out.
3. Snooki falls. She has to fall right? By the way did you know that Khloe insulted Snookie the first time they met? Yup.
4. Kylie says something where everyone just kind of looks at her and then pretends she didn't say anything.
5. Kourtney gets a little tipsy and talks about how much she misses Scott Disick. Make sure to tune in tonight at 10pm on FYI
Check out the previews below!
Snooki explains how she met Khloe
Adoption talk
Promo for the episode