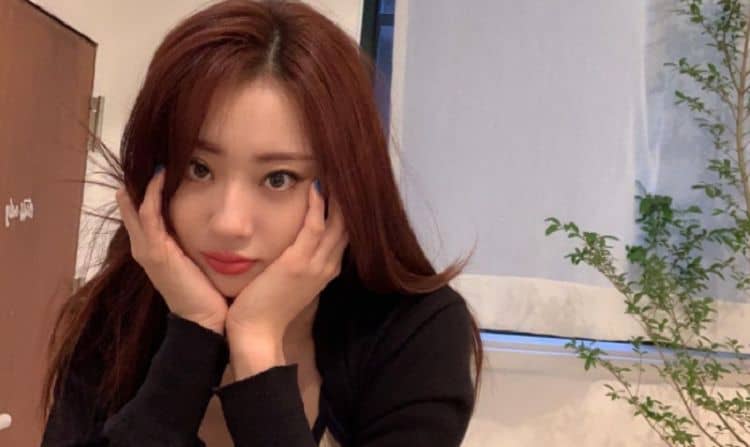 She's a famous South Korean singer, she's a great dancer, and she's well-known. Kyungri is one of the most recognizable faces around thanks to the time she's spent in er ground. She's part of a K-Pop group called Nine Muses, though the group broke up back in 2019. She's managed to maintain her fame and to stay in the limelight, and a lot of what people know about her is very limited. She's someone worth getting to know a bit better, and we have everything you might want to know about this young woman right here.
1. Her Real Name is Not Kyungri
She was not born Kyungri. She uses that name on stage, but her birth name is Park Gyeong-ree. She was born July 5, 1990, which makes her only 30 at this point. She will turn 31 this summer. She was born in Busan, South Korea.
2. She Once Said She'd Never Date a Famous Man
During her time as a famous singer in a pop group, she made a very public statement. She would not be dating anyone famous. She called famous men, 'newborn babies,' and said that they are unsure how to love women, among other things. She was very upfront about her feelings about famous men. It came across as serious.
3. She Kept Her Relationship Secretive for Two Years
Even after she made the very public statement about how she would never date a famous man, called them overgrown babies, and said she's just not interested, news broke in 2019 that she was dating famous singer and actor Jeong Jinwoon. The couple had, at that point, already been together for more than two years.
4. She Went to An All-Girls School
It would seem that most of her life has been spent around other women her own age. She grew up in an all-girls school. She attended the Daemyung Girls School in Busan, which is where she grew up. She says very little of her family or her childhood there, though.
5. She is Single
After many years of dating, the couple known as Kyungri and Jeong Jinwoon has ended their romance. They were together since 2017, but they decided to part ways in 2021. No one really knows what caused the two to end their relationship and why things ultimately did not end well for them, but they have not yet come out with anything negative to say about one another after the announcement they ended things.
6. She Waited on Her Ex
He was an actor and a singer in the past, but he also joined the military. He was discharged back at the end of 2020 and he publicly thanked his famous girlfriend for waiting on him while he served his time. Perhaps the lack of distance and the fact that he was no longer gone as much is part of the reason that they ended their romance.
7. She's a Dancer
Before she was asked to join the girl group she was part of as a singer, she was a dancer. She spent a lot of time dancing, and she was represented by her agency for nearly two years prior to being asked to become part of the pop group she was in. Her dancing was good enough to get her in, and her singing eventually won her a spot in the band, too.
8. She is No Longer Signed
After her band split in 2019, she made the decision to carry on with her career in a solo form. She was going to create her own music, and she was no longer being slowed down by a band. The creative difference in a group of young women is undoubtedly challenging at times, and a solo career seemed like something she would really thrive on. However, she eventually parted ways with her agency as well as her band without a solo career taking off.
9. She's Acting Now
While she might not be working as much on her solo singing career these days, she is taking on a new role as an actress. It is not the first time she's worked as one, but this moment is paramount in her career. Will this be the time she is able to get her acting career off the ground and running, and will we see her make a major career change as a result? Or, is this just a temporary situation while she figures things out?
10. She's Private
Despite the fact that she is famous, she likes to remain private. She's not up for discussing her personal life. She's not often photographed out and about. She likes to keep things very much to herself, which is probably why she was able to keep an entire relationship private for more than two years.