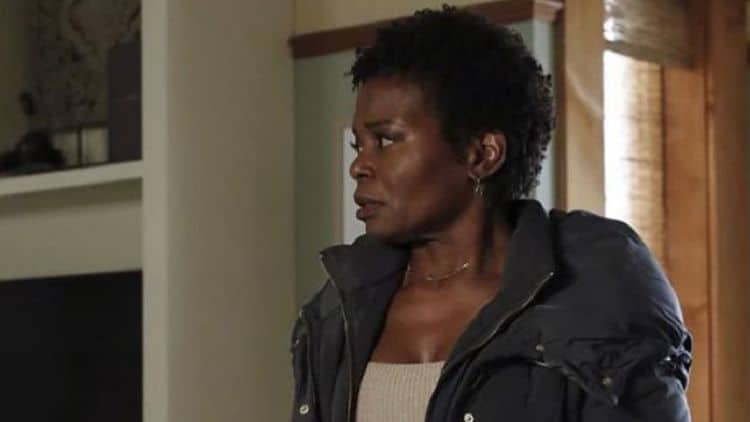 Any time a person goes by just one name, you know they're going to be unforgettable. That's exactly what LaChanze has been since she entered the entertainment industry more than 30 years ago. In the years since LaChanze has found success on the screen and on the stage. Her versatility as an actress has allowed her to act across genres and play a variety of roles. She gives her all with every project she's a part of, and that fact has earned her a lot of respect. LaChanze's fans will be happy to know that she will have a role in the upcoming TV series The Underground Railroad which premieres on Amazon Prime on May 14, 2021. Here are 10 things you didn't know about LaChanze.
1. She Is Originally From Florida
LaChanze was born in St. Augustine, Florida but she didn't stay down south for long. She was raised primarily in Connecticut which is where she began her journey as a performer. Connecticut's proximity to New York City allowed for LaChanze to have easy access to the theater world.
2. She Is A Formally Trained Actress
LaChanze is a naturally talented actress, but she has also undergone training to help herself reach her highest potential. She began her college career by studying drama at Morgan State University in Maryland. She eventually transferred to University of the Arts in Philadelphia.
3. She Likes Being Outdoors
When you have a hectic schedule, sometimes it's nice to just be able to unplug and enjoy some peace and quiet. LaChanze likes to accomplish this by spending time outdoors. She loves getting the chance to connect with nature through activities such as hiking and hanging out at the beach.
4. She Enjoys Gardening
If you've ever tried to keep a plant or flower alive, you know that it isn't as easy as many people would like to think. Still, however, there are lots of people who find enjoyment in gardening and LaChanze is one of them. Gardening is of her favorite hobbies although we weren't able to find any information on what she likes to grow.
5. Her Husband Was Killed On 9/11
LaChanze has had a lot of great moments over the years, but she's also dealt with more than her fair share of tragedy. Her husband, Calvin Gooding, worked in the World Trade Center and was killed on September 11, 2001. In 2005, she got re-married to an artist named Derek Fordjour, but the couple divorced in 2014.
6. Her Daughter Is An Actress
A love for acting is something that LaChanze seems to be passing down through her family. LaChanze's daughter, Celia Rose Gooding, is also a talented actress. In fact, in 2019 when she was cast in the Broadway production of Jagged Little Pill, she and her mother became the first mother/daughter duo to perform on Broadway at the same time.
7. She Is A Tony Winner
Typically, an actor's career is measured by the number of awards they win. LaChanze has been fortunate to win quite a few major awards. In 2006, she won a Tony Award for Best Actress in a Musical for her role in The Color Purple. She has also won an Emmy Award for Outstanding Achievement for Individual Excellence on Camera: Programming – Performer.
8. She Is An AKA
Black Greek letter organizations have played a very important role in the Black community for more than 100 years. That's something LaChanze is very proud to be a part of. LaChanze is a member of Alpha Kappa Alpha Sorority, Inc. It's unclear when or where she pledged. The sorority has several other noteworthy members including Vice President of the United States, Kamala Harris.
9. Her Faith Is Very Important To Her
LaChanze comes from a Christian background and her faith continues to play an important role in her life. During an interview with The Interval, LaChanze said, "I am a Christian, and I am a strong believer in God and the power of God in our lives and the spirit of God in our lives. I pray every morning. Whenever I am feeling outside of myself or too inside of myself, I go to God in prayer. I am a strong believer in the spirit of God leading my life to something purposeful."
10. She Likes Learning New Things
Just because LaChanze has been in the industry for decades and has found lots of success, doesn't mean that she is done growing. She is always looking for ways to grow as an actress and a person and she looks forward to every opportunity she gets to learn something new.