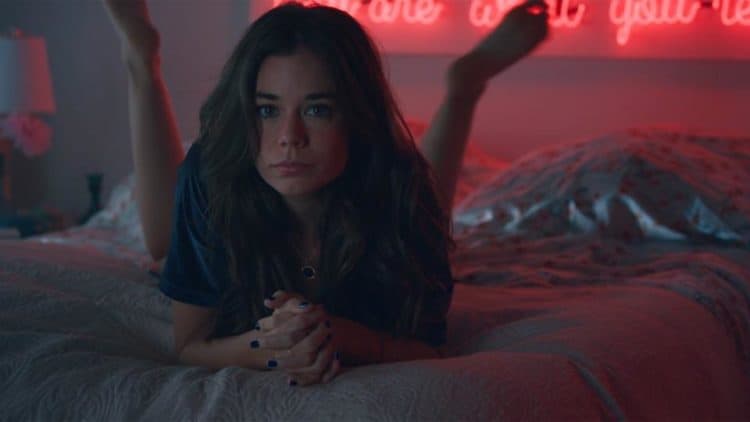 Laia Costa has been acting professionally for a little less than a decade, but she's already gotten the opportunity to work in several countries. Her resume includes nearly 30 acting credits between the big screen, small screen, and short films. No matter what kind of project she's working on, Laia always comes ready to put on her best performance. Her role in the TV series Devils gave her the chance to show off her talents next to well-known names in the entertainment industry including Patrick Dempsey. Laia also has a role in the new AMC anthology series, Soulmates. As she continues to take on more roles in US based productions, there's no doubt her star will continue to rise. Keep reading for 10 things you didn't know about Laia Costa.
1. She Never Really Planned On Acting In The United States
Americans tend to think that the United States is the end all, be all, but in reality that isn't true. There are lots of people who aren't pressed over the idea of living or working in America, and Laia was one of those people. She told AM FM Magazine, "So far in the last few years, I've just been doing American movies. It was not planned at all. If in 2015 you would have told me I would do six American movies, I wouldn't believe you, but it's what I have done. But you have to go with the flow. Sometimes you choose the projects and sometimes they choose you."
2. She Studied Advertising
Despite her love for acting, Laia chose to study something else during her time in college. She attended Blanquerna-Ramon Llull University in Spain where she studied advertising and public relations. Although these things aren't directly related to acting, advertising and PR skills can certainly be helpful to her throughout her career.
3. She Speaks Four Languages
Laia was born and raised in Spain, but throughout her career, she has been able to work on projects in different parts of the world and her ability to speak multiple languages has definitely helped make this easier. Laia is fluent in English, Spanish, Catalan, and French.
4. She Love To Travel
Thanks to her job, Laia has gotten to visit lots of different places, but she also enjoys traveling in her free time. She enjoys the experience of exploring new places and being surrounded by different cultures. Some of the countries she's visited include Japan and India.
5. She Rides Motorcycles
Laia enjoys riding motorcycles, but her love for speed almost took away her chance to be in the movie Victoria. She told The Mary Sue, "I had a big motorbike accident. It was my fault, I used to drive very fast, which is bad. But I was in the hospital two days before the casting [for Victoria] with a broken ankle, and after I was cast, I found out that it was going to be a crazy action movie. So I was super worried that I wouldn't be able to do it, because I wasn't even able to walk. "
6. Her Sister Is Also An Actress
Acting might just be something that runs in the Costa family. Laia's sister, Noemi, is also an actor and she has been acting professionally since 2010 although she has far fewer credits than Laia. Noemi's last on screen appearance was in the 2016 Spanish horror film, Erasmus.
7. She Was Nominated For A BAFTA
Laia is still relatively early on in her career, but her talent has already been recognized. The work she did in the film Victoria put her on the map in a lot of ways. Her performance earned her a European Film Awards nomination for Best Actress as well as a nomination for the BAFTA Rising Star Award.
8. She Is Enjoying Her Career Journey
When a person starts to experience success in their career, it can be easy to get caught up thinking about the future. Laia, however, prefers to enjoy the moments as they come. During an interview with Brief Take, Laia shared that she is simply trusting the process and seeing where her career takes her.
9. She Has A Boyfriend
Now that she is becoming more and more well-known all over the world, there are probably lots of people who would love to make their way into her DMs. However, it appears that she is off the market. She has mentioned having a boyfriend in several interviews and shared a picture in September 2020 that shows the couple kissing.
10. She Enjoys Her Privacy
There are countless eyes on Laia at the moment, but she doesn't seem to have an interest in shining the spotlight on her personal life. She likes to keep all of the attention she gets on her professional work, and she will likely never be the kind of celebrity who lets the public in on every detail of her life.