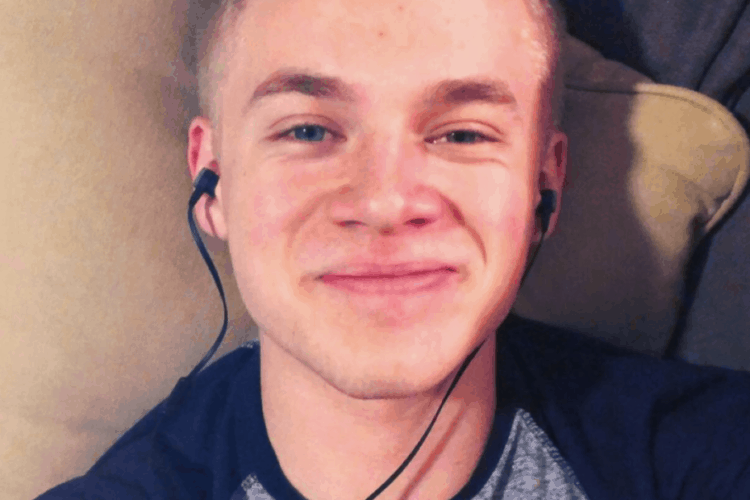 Season 19 of The Voice has been off to an amazing start, and that's all thanks to talented singers like Lain Roy. When the 22-year-old stepped on stage to perform "Someone You Loved" by Lewis Capaldi, it didn't take long for both Gwen Stefani and John Legend to spin around in their chairs. Lain's beautiful vocals left them both eager to have him on their team, and the viewers at home were also impressed. Lain ultimately decided to join Gwen's team, and he is excited about the journey that lies ahead for the rest of the season. Obviously Lain is hoping to win it all, but even if he does, the exposure he gets from being on the show will truly be life changing for him personally and professionally. Keep reading for 10 things you didn't know about The Voice contestant Lain Roy.
1. His Mom Is Also A Singer
The apple didn't fall far from the tree when it came to Lain. He inherited his love for music and his vocal abilities from his mom, Trixie Terri who was a touring musician. She also performed on the popular 80s show, You Can Be a Star. His mother's career was one of the first things that inspired him to get into music.
2. He Was Trained By Jan Smith
Lain is a naturally talented vocalist, but he's also put a lot of hard work into his craft. He received vocal training from Jan Smith aka Mama Jan. Jan is very well-known in the music industry and has worked with some of the biggest names in the business including Drake, Justin Bieber, Usher, and Rob Thomas.
3. He Auditioned For American Idol
The Voice isn't the first time Lain has taken his talents to TV. He also auditioned for American Idol during season 15 and he earned a golden ticket to Hollywood. Unfortunately, he didn't get further than that but he's hoping to have much better luck in this competition.
4. He Loves The Outdoors
Lain was born and raised in Colorado and he is grateful for the state's beautiful views. He loves spending as much time outside as he can and he enjoys doing things like going for hikes and exploring. Lain also likes to bring his guitar outside and make music while appreciating nature.
5. He Has A YouTube Channel
As an up and coming artist, the internet and social media can be very powerful tools. This is something that Lain doesn't take for granted and he has worked to build a strong social media presence which includes a YouTube channel. Even though his channel only has 576 subscribers, his videos have gotten more than 52,000 total views.
6. He Is Very Close With His Mom
Music has given Lain and his mom something truly special to bond over and it has resulted in them having a very close relationship.  His mom is his biggest fan and has never hesitated to show him love and support throughout his career. Lain is also very close with his sister and his father.
7. He Studied At Berklee College
After high school, Lain enrolled at Berklee College of Music in Boston where he was studying business and music production/engineering. During his time there he also worked as a resident assistant. After one year, Lain transferred to Belmont University where he earned his bachelor's degree in business administration with a concentration in music business.
8. He Lives In Nashville
Lain is very proud to be from Colorado, but he knew he needed to move somewhere else if he was serious about taking his music career to the next level. While still attended Berklee, he spent lots of time traveling back and forth to Nashville which likely resulted in his decision to transfer schools. After finishing his studies at Belmont, Lain decided to stay in the Nashville area to focus on making music.
9. He Recorded An EP
Lain isn't just a talented singer, he's a songwriter as well. He loves writing songs that connect with people and while he was in college he recorded his very first EP which he described as "a collection of raw, organic-sounding songs showcasing Lain's big, soulful voice. " The project, titled Nobody But You, was released in 2019.
10. He Likes To Travel
Traveling is a great experience for everyone. Creatives, however, can benefit even more from visiting new places because it can help them discover new ideas. Lain loves to travel and has been lucky to visit places both in and outside of the United States. Some of the countries he's been to include Singapore and France.