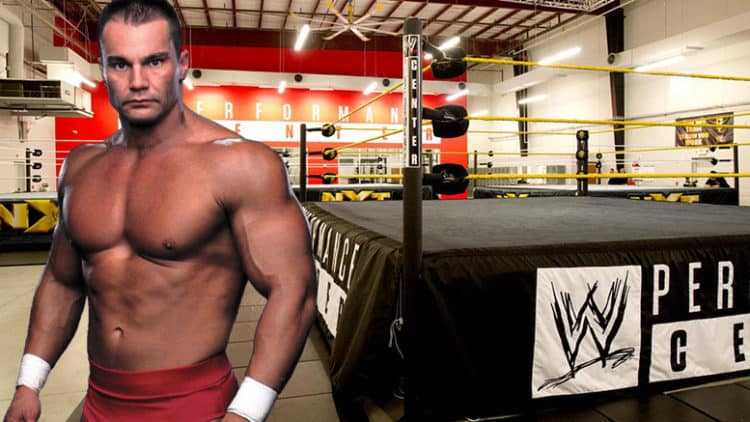 Lance Storm is a professional wrestler who is best known for his work with the WWE. He has a long history within the industry and he made some enemies along with way, but he also gathered a huge following of fans. He has had an interesting career that has spanned decades. Here are some highlights that some fans will recognize but others may have ever known. We've chosen 10 facts about Storm that you may not have previously known about, for your entertainment and enjoyment.
1. Lance Storm is his stage name
Lance became a famous celebrity personality during his long and successful career as a professional wrestler. Lance Storm is the name that he took for professional reasons. He was born as Lance Timothy Evers. His birthday was April 13, 1969, and he was born in Sarnia, Ontario, Canada. He is 50 years old as of 2019 and he currently lives in Calgary, Alberta, Canada.
2. Lance has had several ring names
It is common for professional wrestlers to change the name that they wrestle under professionally. In fact, some have quite a few different names. It's like a situational thing for career promotion in most cases, and some names are even chosen because fans have assigned them first as nicknames. The ring names that Lance Storm has wrestled under also include The Ideal Canadian, Lance T. Storm, and The SWA Kid.
3. He's wrestled for a variety of big-name organizations
Although Lance Storm is best known for his time with World Wrestling Entertainment, also known as WWE, he has also worked for the Extreme Championship Wrestling (ECW), and World Championship Wrestling (WCW). He has had a long and successful career in the wrestling world and his ring name is well known to all fans of the sport.
4. He switched from villain to hero and back again
Throughout the years that Lance Storm wrestled, he switched off being both good guy and garnering the respect and admiration of fans, to becoming the villain who stimulated rounds of boos from the crowd. He's played both sides of the fence and he made quite a few switches from one part to another. This is nothing new in the sport of pro wrestling. It shows that he had the capacity as an entertainer to represent himself in whatever light he chose and he moved freely in and out of these roles with smooth transitions. It's actually quite impressive.
5. He retired from the ring but he's still with WWE
Lance Storm put in years as a professional wrestler, but he decided that it was time for him to retire in 2004. Although he was no longer active in the ring, he continued to work for the World Wrestling Entertainment organization. He currently serves in a very important position behind the scenes as a producer.
6. Lance runs his own program
In addition to being a producer for WWE, Lance Evers established his own company. It's a professional wrestling school. He set up the operation in Calgary, Alberta, Canada where he currently resides. The academy first opened its doors in September of 2005. It's called the Storm Wrestling Academy. This keeps him heavily involved in the professional wrestling industry and he's helping new hopefuls in the business to learn how it's done from one of the best, which just happens to be none other than the great Lance Storm. Prior to this, he worked backstage in Ohio Valley Wrestling as a wrestling trainer on behalf of the WWE.
7. He has a family in Canada
Lance Evers married his wife Tina in 1987. In researching his personal life we saw that he has only been married once and the couple is still together and living at their residence together in Calgary, Alberta, Canada. The couple has two daughters together
8. Lance had a little opposition from home
Lance Evers wasn't raised with pro-wrestling as sports entertainment. This was a sport that his father was very critical of and he didn't like it either, so there wasn't a lot of encouragement there. Evers himself didn't become a fan of the sport until he was a teenager. He happened to be going through the stations on television and landed on one of the AWA rounds. He liked what he saw and from this point forward he was hooked.
9. He had plans to become an accountant
Lance was raised to believe that men went to school, got an education, and then went out to find a normal job. It's the way he was raised and after he graduated from high school, this is precisely what he had set out to do. Although he loved pro wrestling, he hadn't considered becoming one himself. He went to the university to study in an accounting program, but it wasn't long before he realized that he wasn't happy with his choice. College wasn't for him, so he looked at other career options. He knew a few people who could help him get his foot in the door for professional wrestling, so he went for it, and the rest is history.
10. He's active on Twitter and you can get to know him better there
We dropped in on a few things that Lance Storm had posted on his Twitter account and we were entertained by how blunt he is in giving his opinion. That's a good thing though. The conversation was about his dislikes and we quickly learned what he doesn't like about aspects of the wrestling business and why he feels that way. He doesn't mince words. If you want to find out more about who Lance Evers is in his personal life, including his opinions on a lot of different things, then we recommend that you follow him on Twitter.