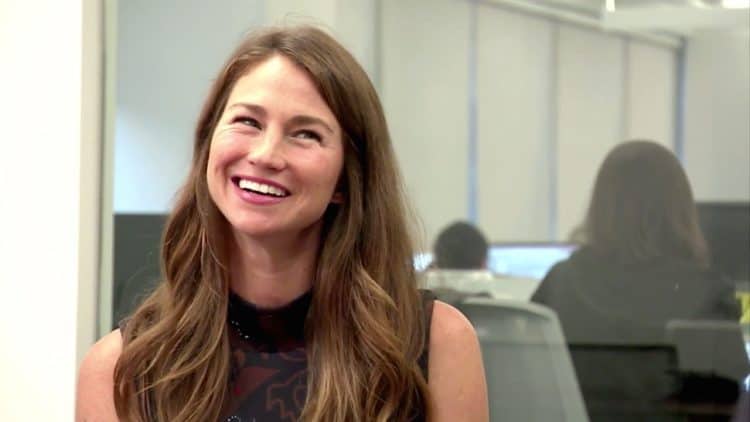 Landon Clements, former star of the Bravo channel's 'Southern Charm', has been an interior designer pretty much since her college years. Obviously, this landed her the part that has made her famous. But the fact is, she actually started her adult life nurturing a passion for art history and historic preservation, which she studied at the College of Charleston. So, there's one tidbit of information that may be something of a surprise to her fans, even though art history can likely be tied in fairly closely to interior design in several ways. But there are many more things about this attractive and talented woman that may surprise even the most die-hard of fans. Frankly, we're willing to bet that there are many more. Though we are sure we can't possibly touch base on all of them, we figured we could expand your knowledge of Landon Clements by sharing some of them…ten, to be exact. So, in an effort to please those who so enjoyed her on 'Southern Charm', we are going to give you a bit of brain candy regarding the woman who played such a big part in it, So here are ten things that you likely don't know about this bright star and the life she has lived thus far. Read on to discover 10 things you didn't know about Landon.
1. Exactly How She Got Into Interior Design
Landon met Shep Rose while at the College of Charleston. Together, the two travelled around Italy during several semesters and marveling at the architecture there. Afterward, in Telluride, Colorado she found work as an interior designer with Ralph Lauren Home, and it was those experiences that sparked her love for interior design and prompted her pursue that particular career path.
2. The Real Reason She Left 'Southern Charm'
Landon was on 'Southern Charm' for three seasons, and seemed to be doing well, so many were surprised when she announced in the fall of 2017 that she wouldn't be on the next season of the show, or any after, for that matter. It turned out that cast members were not seeing eye to eye over the 'girl code' on the show, which she claimed was a 'tacky philosophy'. It all stemmed from a trip she took with 'Southern Charm' associate Thomas Ravenel, which seemed to set her co-stars' teeth on edge.
3. She Isn't Really From South Carolina
Though she attended college in Charleston and traveled through Italy, then lived in Colorado, Landon was actually born in St. Simons Island, Georgia and was raised by her parents to love life on the beach. So it is likely safe to assume that Landon is a bit of a free spirit, to say the least.
4. She Is Not An Only Child
Landon is the oldest of three sisters, and all of them attended school in Atlanta. According to reports by Bravo, each of the four sisters were stubborn, and it was likely due to their free-style upbringing. However, Landon did not let this hold her back from pursuing her dreams of studying art history, and was actually a likely catalyst in her decision to move to Charleston to attend college.
5. What Is Landon Worth Financially?
Both of Landon's careers as a reality television personality and as an interior designer have proven to help her do very well for herself, 'girl code' aside. It is estimated that she has a net worth of approximately $3 million dollars, Even though the show 'Southern Charm' documented her life as a socialite, and she is obviously worth a pretty penny, it seems that she is a fairly down to earth woman who has her priorities in line.
6. Is She, Or Has She Ever Been, Married?
Landon, who is 37 years of age, was married to James Maby, who she married in 2008. According to sources, Landon simply claims of her divorce that, while bittersweet and painful 'If something is not working for you, find the strength to walk away'. That's a pretty straightforward response, if not just a tad one sided.
7. 'Landon' Is A Unique Name For A Woman; Is It Her Real Name?
Landon's real name is Ansley Landon Clements. Like many celebrities she opted to drop the first part of her name in an effort to stick with Landon, which was easier for the public to remember, and proved to be the more popular option of the two. She did, however, continue to use not only her first name on her website, but also kept her married name, 'Maby', during the site's use. Now she tends to stick solely with 'Landon', professionally speaking, anyway.
8. What Is She Doing Since Leaving 'Southern Charm'?
While we know that Landon is no longer a part of the Southern Charm series, she has had a lot going on to keep her busy. After moving to California in 2018, Landon became involved in real estate, running a website dedicated to travel, and even running a rescue service for horses, among many other things. It seems that the former reality star is much like a rolling stone, and from all appearances, she is gathering no moss.
9. Does Landon Have A Serious Boyfriend?
Let's say she has close male friends, but Landon is in no hurry. She has been seen spending a bit of time with Ben Flajnik from season 16 of 'The Bachelor'. She shared a picture online of herself and Flajnik spending time together at a winery, which most of us would consider a date of sorts. At the same time, she admits that she spends time with Thomas Ravenel, but his new girlfriend hangs out with them. Both of these friendships are just that, according to her, but I'm sure she keeps her eyes open and her radar on. It seems that Clements has so much going on that devoting her time to a relationship may be a bit overloading, but when it comes to the likes of Flajnik, it would be hard to resist, busy or not.
10. What She Watches…When She Watches Television
Finally, believe it or not, Landon says that she has no hard feelings toward 'Southern Charm' or her past co-stars. In fact, she claims to watch Bravo fairly religiously, and even tweets about the channel all the time. It seems she is a forgiving soul that knows how to move on with her life, which is a great quality to have, and it will certainly help her to get on with her own future successfully.
Some of you may not have been familiar with Landon Clements prior to reading this, but the truth of the matter is that her appearance on 'Southern Charm', subsequent departure from the program, and her other more recent projects have made her hard to miss. Regardless, now you know more about this woman who doesn't approve of the 'girl code', and we will likely be seeing more of her, not to mention hearing about her endeavors. Good luck to her and her future pursuits!