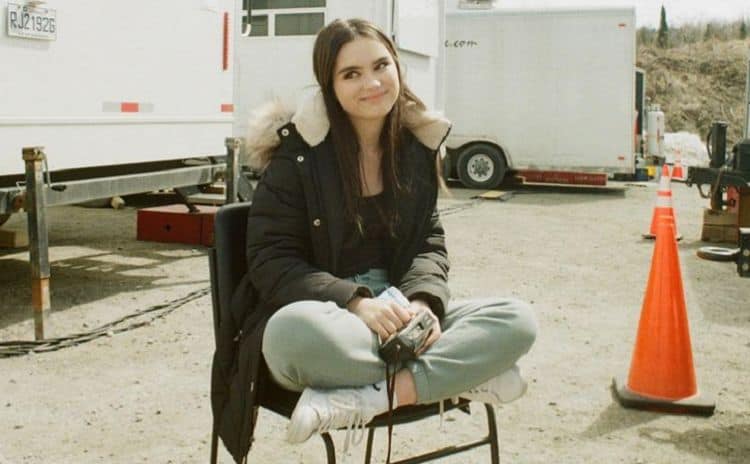 Landry Bender is only 20 years old, but she's already been in the entertainment industry for almost half of her life. The young actress began her professional career in 2011, and she's been on the rise ever since. Her resume includes over a dozen on-screen credits and she's best known for her roles in shows like Fuller House and Looking for Alaska. Most recently, she appeared in the new show The Republic of Sarah and the series has introduced her to an even wider audience. Not only has she already done a lot of great things in her career, but the future is looking very bright for Landry. Keep reading to learn 10 things you didn't know about Landry Bender.
1. She's A Chicago Native
The city of Chicago is known for being the first place of some very talented people, and Landry Bender is one of the many names on the list. Although she was born in the city, she moved to Arizona when she was about two years old. She also lived in California where she attended Oak Park Independent School.
2. She Was Originally Supposed To Be In Council Of Dads 
Landry's first TV job was in 2011 for the pilot episode of the show Council of Dads. Unfortunately, however, the show was not picked up. In 2020, another version of the series debuted on NBC. The character Landry was supposed to play was not part of the NBC version. The show was canceled after just one season.
3. She's A Musician
Acting is what the entire world has come to know Landry for, but it's not the only artistic talent she has. She also sings and plays the guitar. Occasionally, she'll upload a video of herself playing on Instagram, but it doesn't appear she has plans to pursue it professionally.
4. Annie Inspired Her To Get Into Acting
Landry was just a little kid when she realized that she wanted to give acting a try. During an interview with Glitter Magazine, she explained that going to see the musical Annie is what made her want to get into acting. She said, "I was fascinated by the overall production and eventually started plays at my local community theatre. "
5. She Loves Spending Time Outdoors
Landry's schedule has probably been pretty packed lately, but she understands the importance of taking breaks. When Landry gets some free time, she enjoys spending it out in the beauty of nature. She loves going hiking and it's a great way for her to exercise while also getting the chance to clear her head.
6. She Was A John Green Fan Before Looking For Alaska
In 2019, Landry played Sara Bankhead Harbert in the Hulu miniseries Looking for Alaska which was based on the book of the same name by John Green. Although she hadn't read the novel prior to being cast, Landry had read other books by Green. While talking to Pop Sugar, Landry said that she "was such a big fan of him and how he kind of shaped my teenage years in a way. I got around to reading it during the auditioning process and really, really connected with it."
7. Family Is Important To Her
No matter what a person does in life, it's always easier to accomplish things with a strong support system. Landry has been very fortunate to have that support come from her family. While it's unclear if she has any siblings, we know she's very close with her parents and they've been with her through every step of her journey.
8. She's Love To Work Behind The Scenes Some Day
At the moment, all of Landry's work in the entertainment business has been acting. That probably won't always be the case though. At some point, she would love to get on the other side of the camera and give screenwriting and directing a try. If she's as good at those things as she is as acting, there's no doubt she'll be a success.
9. She'd An Avid Traveler
Landry has always been the kind of person who likes to get out and see the world. Needless to say, traveling is one of her favorite things to do. She has been very fortunate to visit lots of places over the years. Landry cites Paris and London as two of her favorite cities.
10. She Auditioned For Other Characters In Looking For Alaska
Even though Landry played Sara in Looking for Alaska, she also auditioned for two other characters. She told Pop Sugar, "I auditioned for Alaska and wasn't a fit for it, and then I auditioned for Lara, and I didn't work for that either. But our casting director, Patrick Rush, was like, "I want you to come back in for Sara. It's a role that they really want to expand on." So they reworked it during the auditioning process and made [the character] what she is in the series."