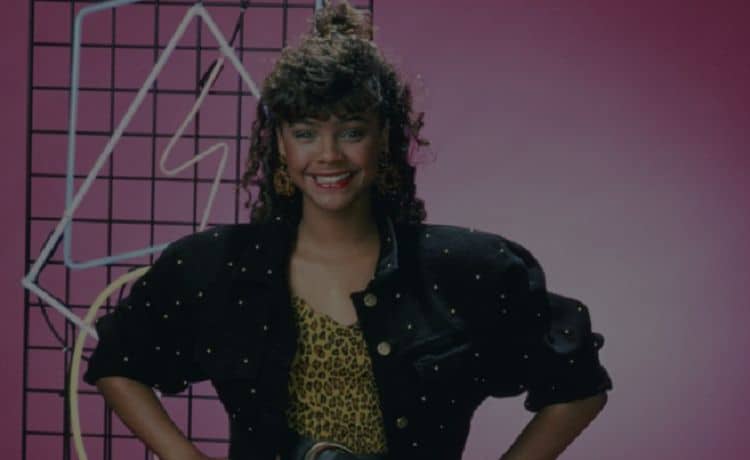 Either someone really did a lot of emailing to the network or something else lined up just perfectly since now all those articles that were written by so many people about Lark Voorhies not making the trip back to Bayside are kind of defunct since she's going to be hitting the scene as a successful fashion designer and, of course, as her original character Lisa Turtle. Does this mean that Dustin Diamond might actually get a call to come back for one reason or another? How many think that fans of the old show are actually going to want that to happen? At this point, it wouldn't be too much of a surprise since they did bring Max back apparently and so far the new show is looking like an updated version of the old show. If that was the goal then hurray, but if not, well…maybe it's time to think up a few new surprises that the fans haven't seen yet. It's definitely a possibility that the trailer hasn't shown everything yet, but if it's showing even fifty percent it's already making sure that the new show is sticking to the idea of the first one, and Zack's son is bound to be just like him. And whose idea was it to make Zack the governor? It's a testament to how much a person can possibly change, or not, since it does sound as though he might be mostly the same, while Slater is trying to retain a part of his youth while partying with younger kids. Is no one else seeing this?
One has to wonder at this point just how many people will be brought back to the show from years gone by since it doesn't feel as though anyone is going to be excluded if this keeps happening. The fact that Lark felt hurt for not being invited was a bit amusing since when she said this, neither the parts of Zack or Kelly had been filled as of yet, which meant that two of those that were a little more popular than her character, it's true, hadn't even been decided yet. The mental disorder that has been ongoing for years was thought to be a reason for her exclusion at first, but perhaps someone finally considered that it would be best to have as many of the originals back then to keep any of them out. But again, that would mean that Diamond might be on his way eventually unless the cast is going to actively work to keep him out since it does sound as though there was bad blood for a while. Whether or not that's been smoothed over is hard to say since after so many years it might be water under the bridge, if Diamond was willing to change and be a decent guy. In recent years that hasn't appeared to be the case, so perhaps the answer will still be a solid 'no' in his case. It's not exactly fair if they bring back everyone but Screech, but maybe they'll give his character a mention here and there and throw Dustin a bone every once in a while. That sounds kind of cruel in a big way, but seeing as how Dustin kind of turned out to be a bit of a pain in the backside to a lot of people, it's not entirely unwarranted.
How prominent Lisa will be in this series is hard to say since the show is supposed to be focusing on the teens, but in the trailer, it does appear as though Jesse and Slater will be kind of dominant, if only because they happen to work at the school and are able to be there most of the time. Does anyone get the idea that Slater is finding getting older kind of tough at times? His character appears to be trying a little too hard to connect with the kids, which in this day and age is something that people say they want, but in a different way than a lot of us can remember from back in our day. Trying to connect with the kids these days is something a lot different than it used to be since being questioned about simply turning a chair around to sit on it backward isn't something a lot of us would have thought about since it was just something that people did back in the day. From the most minor practices to the most noticeable aspects of high school, it's likely that this show is going to be mixing and matching as many different quirks as it can in order to try and bring a feel of the old show into the new era while still keeping its focus entirely on the here and now. That sounded way more confusing than it's likely to be, thankfully.