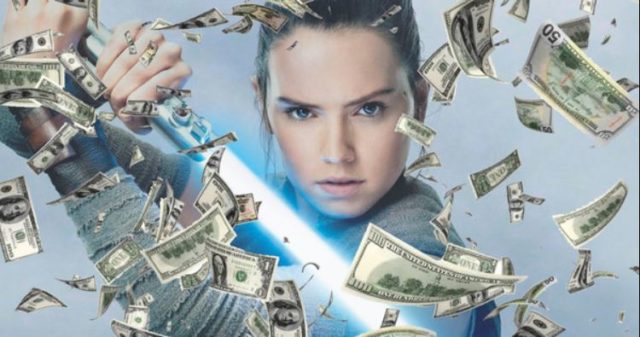 Regardless of the subset of Star Wars fans who didn't like the movie (and maybe were sticking it to Disney for Warner Bros. messing up with Justice League), there's no questioning that the movie is, by virtually every conceivable measure, a hit.  The movie's received high marks from critics across the board.  Most audiences love it.  And then, of course, there's its box office performance.
Although admittedly under The Force Awakens' nearly $248 million domestically opening, The Last Jedi has nevertheless proven to be a resounding success.  After all, $220 million dollars is nothing to laugh at, especially when you consider that The Last Jedi is nearly a half hour longer than its predecessor (meaning that theaters couldn't fit as many screenings in each day as possible).  Given its strong performance – not to mention its equally strong word of mouth – it will undoubtedly close in on The Force Awakens' two-billion dollar lifetime gross before too long.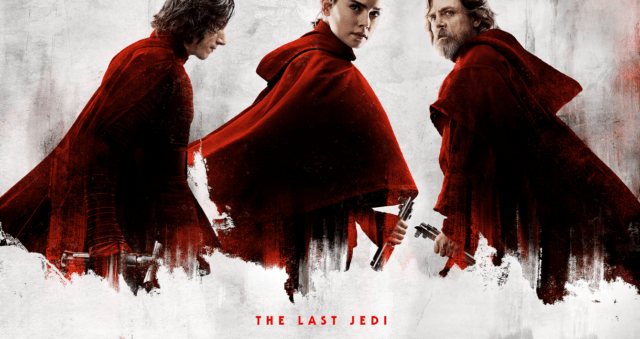 In fact, that day might come a lot sooner than even the most optimistic Disney executive had assumed.  Less than a week after it hit theaters, The Last Jedi is more than halfway to that goal.  After overseas receipts are factored in, the movie has already grossed $536.7 million.
Five hundred thirty six point seven million dollars.  In less than a week.  That's insane!  That's nearly as much as Justice League after more than a month in theaters.  Hell, The Last Jedi's opening weekend stateside earned it as much as the superhero crossover did in its entire US run.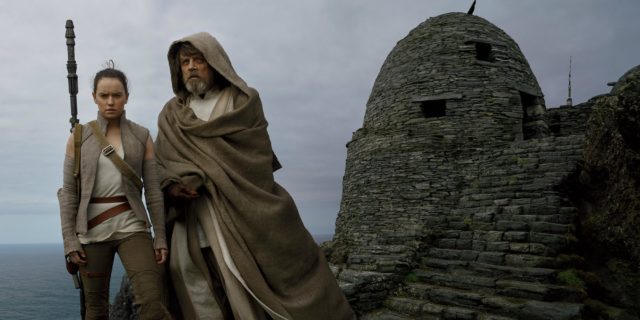 The one wrinkle in Disney's plan to milk The Last Jedi for all its worth is its apparently divided reaction from fans.  While a lot of that dissatisfaction can be chucked up to petty fans of other franchises wanting to stick it to Disney, there's clearly more at work than just that.  In fact, the list of grievances is quite extensive, from Luke's portrayal to Rey's competence as a protagonist to the absence of fan favorites from the original trilogy to the presence of new characters that some can't seem to get behind.
Whether the disappointed fans will win out in the end remains to be seen.  Critics have universally fallen in love with the film, and the audience members who like it have overwhelmingly done the same.  Many Star Wars holdouts have even come out of the woodwork to share stories about how The Last Jedi turned them into fans overnight.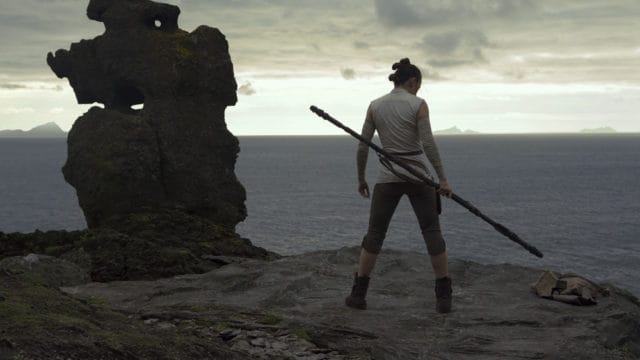 For my money, expect this movie to out-gross The Force Awakens.  Between its stronger overseas performance, critical love and ability to make new fans for the franchise, I can't imagine that it's going to take too large a hit at the box office in its second weekend, especially with so many families looking for something to do over Christmas.