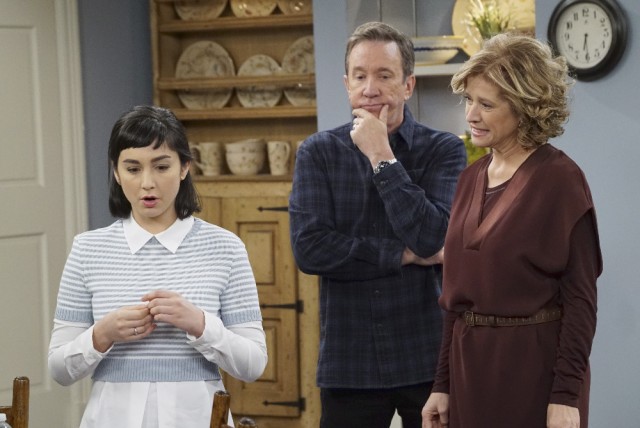 Although more attention is given to ABC's Wednesday night comedy lineup, which includes The Goldbergs, The Middle, Modern Family, and black-ish, the network also has a solid pair of family sitcoms in Last Man Standing and Dr. Ken that have anchored Friday nights this season. So what can expect from new episodes of both shows tonight? We've got the details here for you.
Kicking things off at 8 p.m. will be Last Man Standing, and tonight's installment, "The Ring," uses a classic sitcom trope: the mistaken marriage/proposal. After Mike and Vanessa see Kyle with a ring (which he is getting fitted for Ed), they believe that he's going to propose to Mandy, and you can bet that there will be some craziness that will follow.
Following Last Man Standing at 8:30 p.m., tonight's episode of Dr. Ken, titled "D.K. and the Dishwasher," will center on the conflicts between Ken and his father, who arrives in town and takes over many of Ken's jobs around the house. From the episode's description, this sounds like another familiar family sitcom story, with Ken clashing with his dad over the "proper" way to be a husband and father, and perhaps we will get more insight into how things were for Ken when he was growing up.
Last Man Standing and Dr. Ken air back-to-back at 8 p.m. and 8:30 p.m on Fridays on ABC. Check out the photos from "The Ring" and "D.K. and the Dishwasher" below:
"The Ring"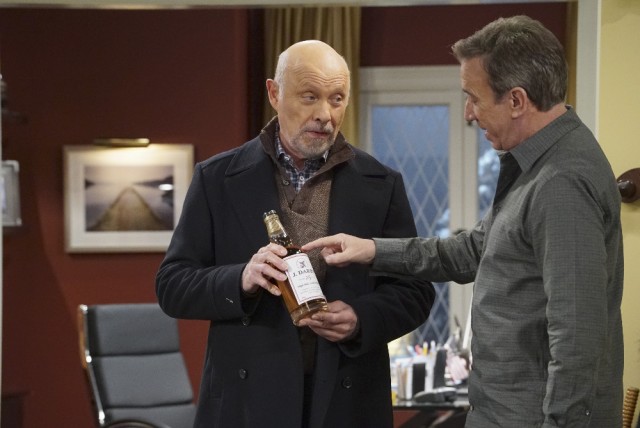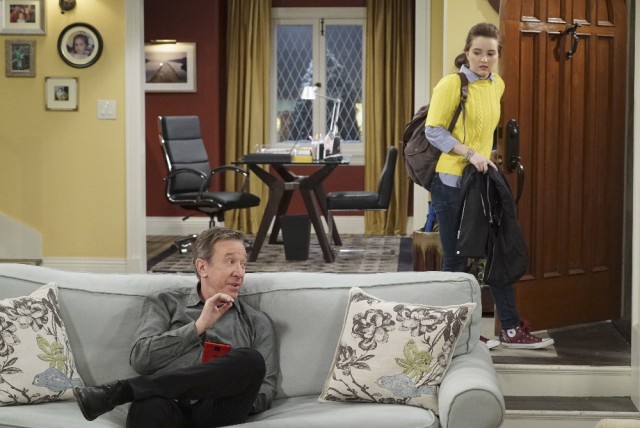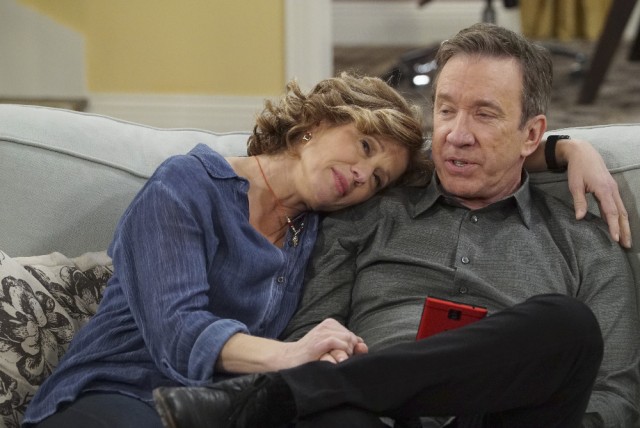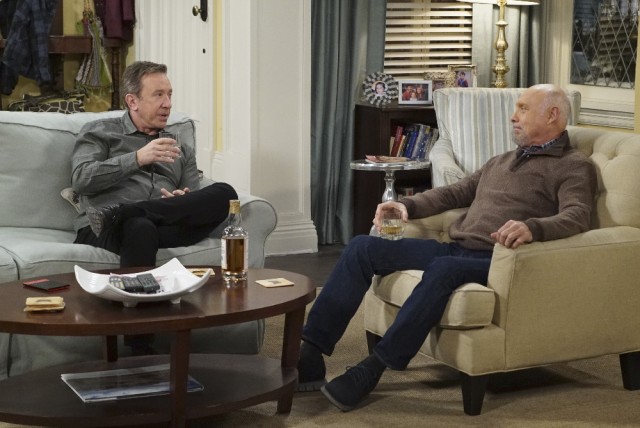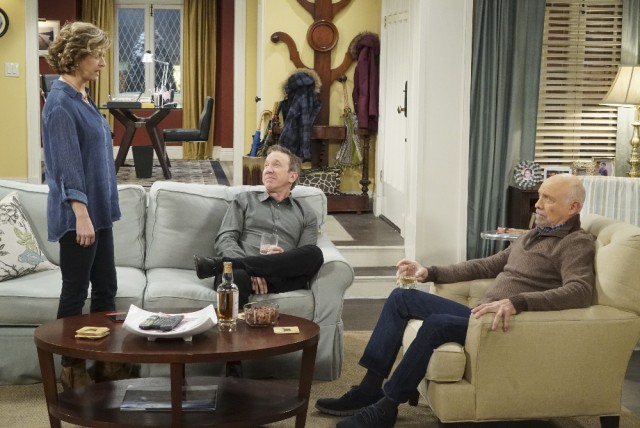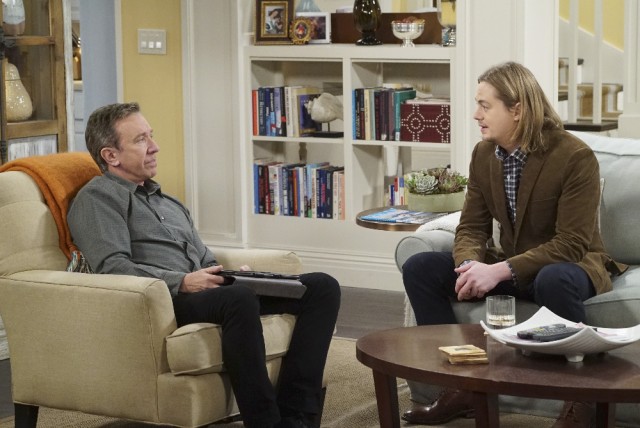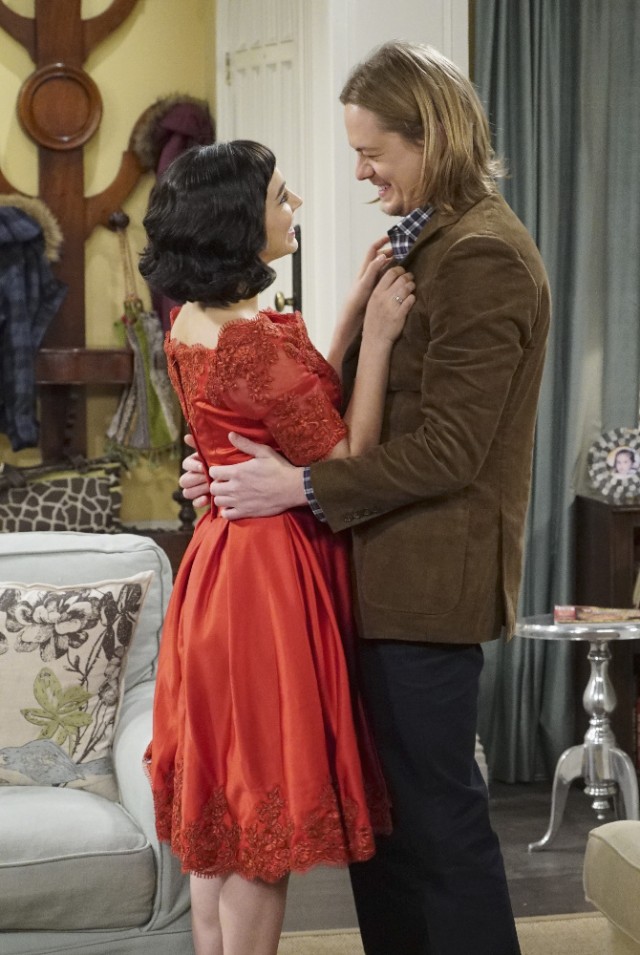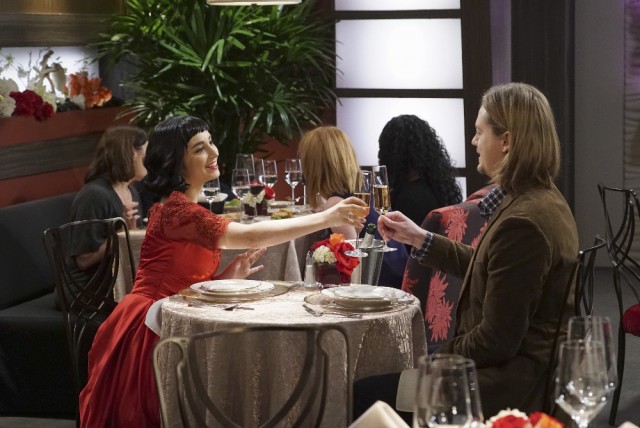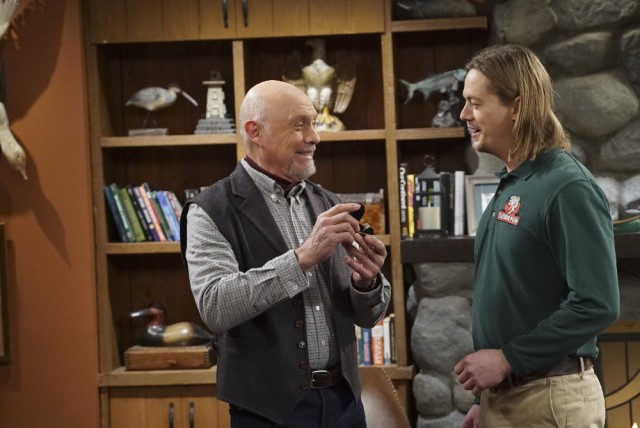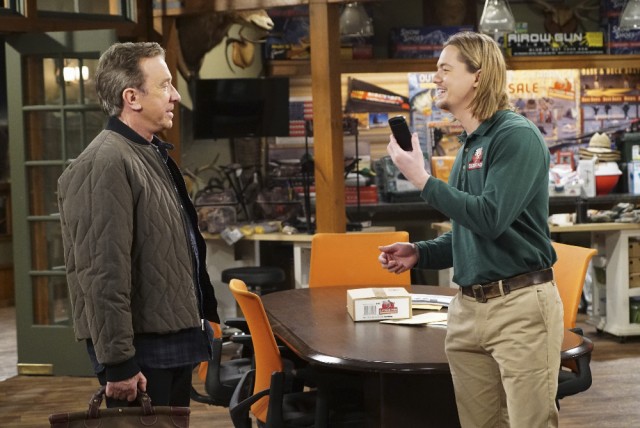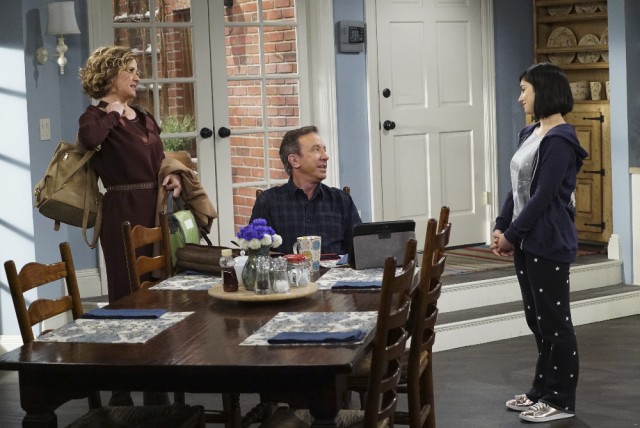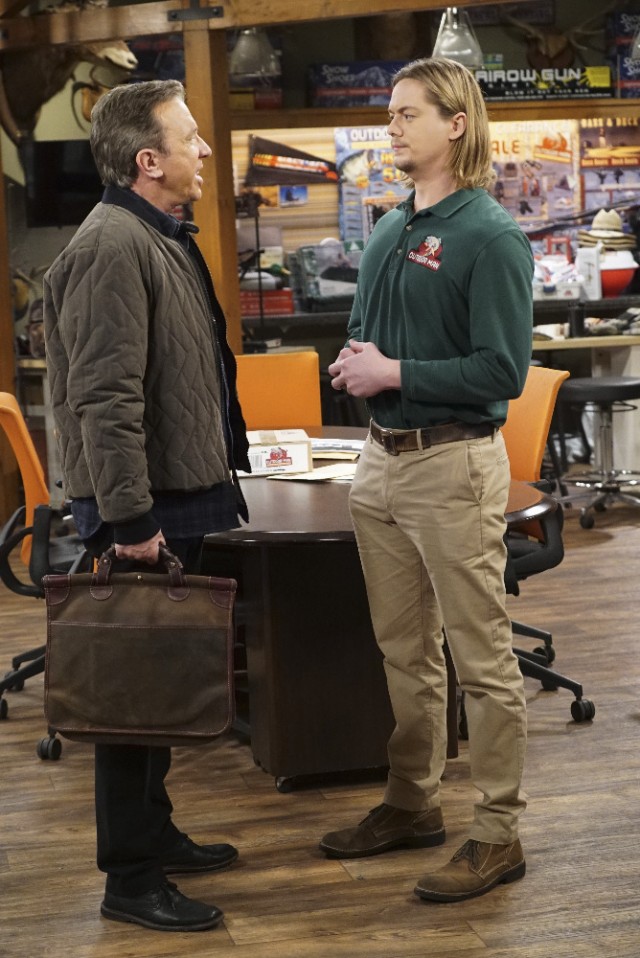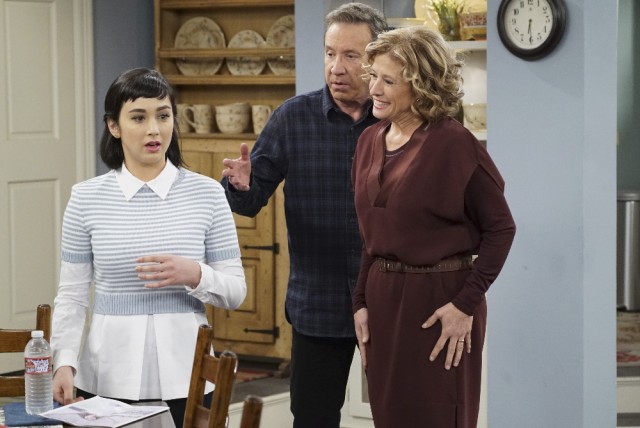 When Ed asks Kyle to secretly take an engagement ring to get fitted, Mike spots him with it. Now, he and Vanessa think Kyle is going to propose to Mandy.
"D.K. and the Dishwasher"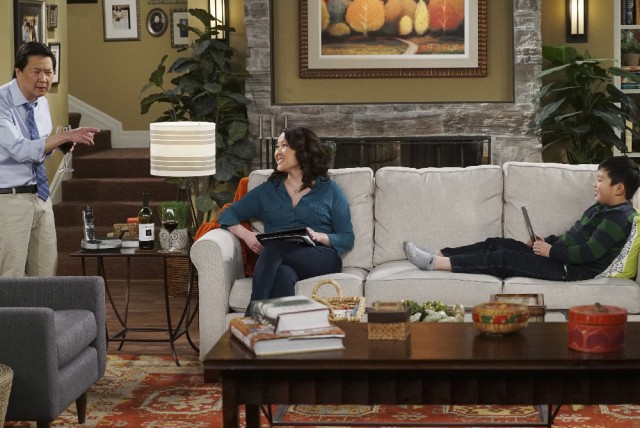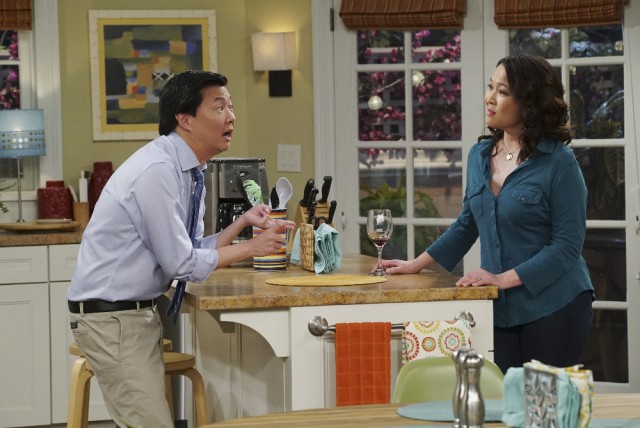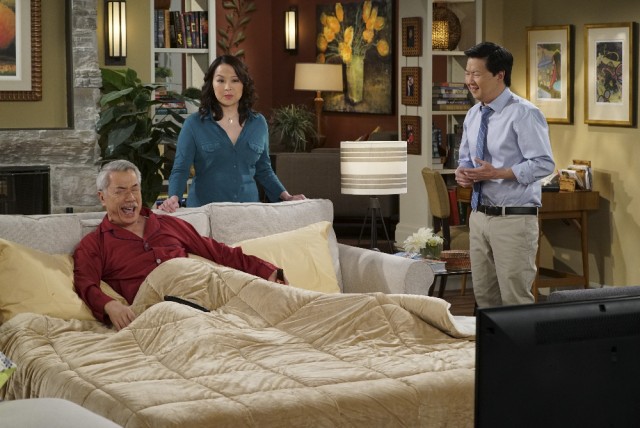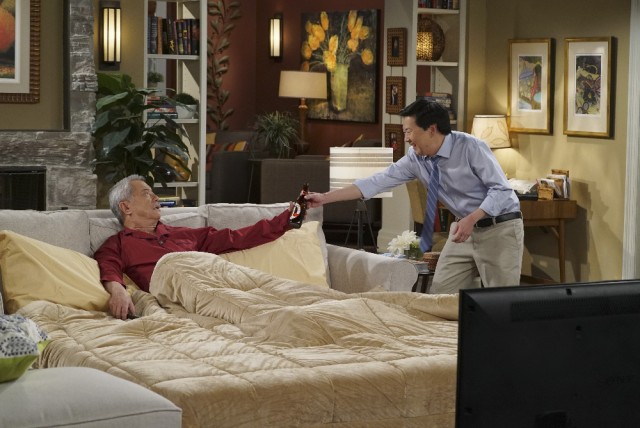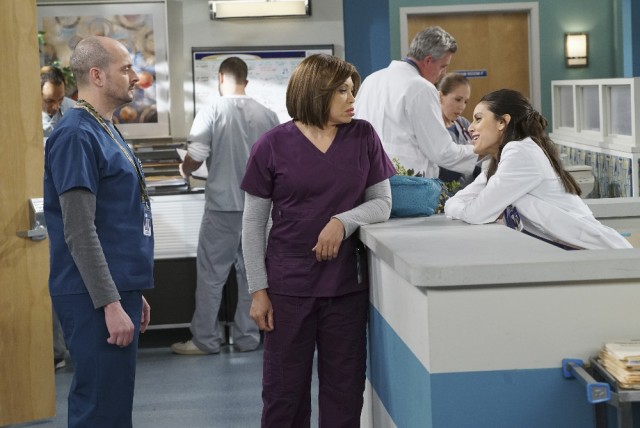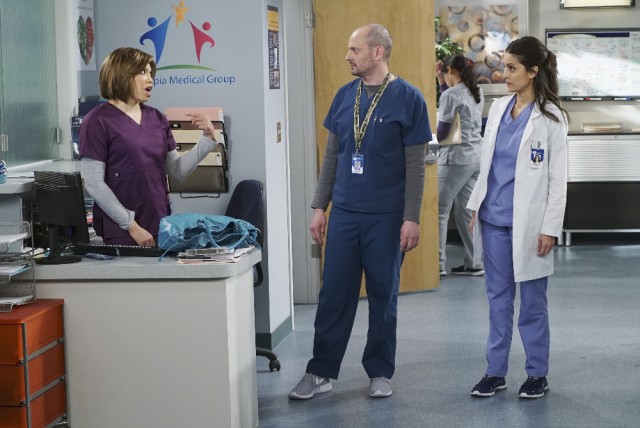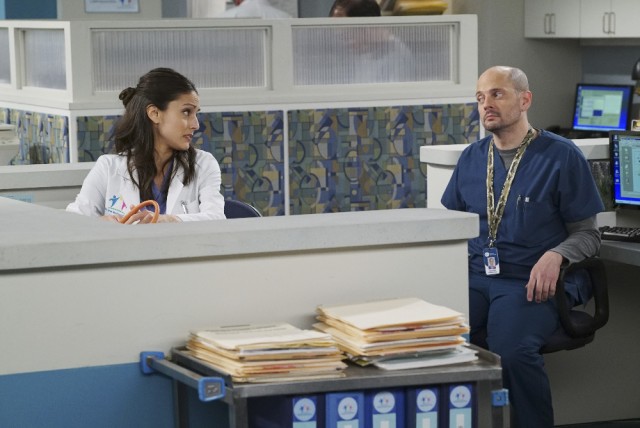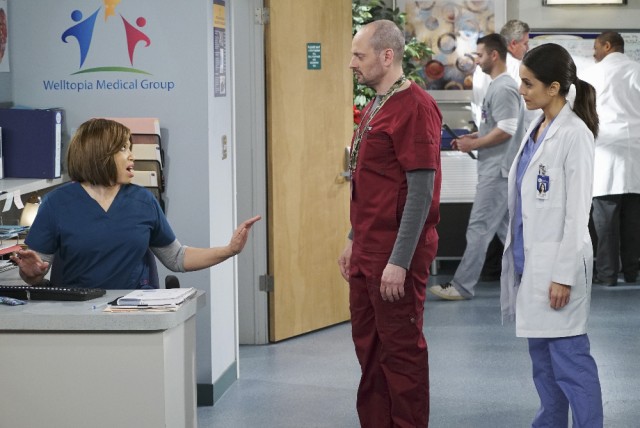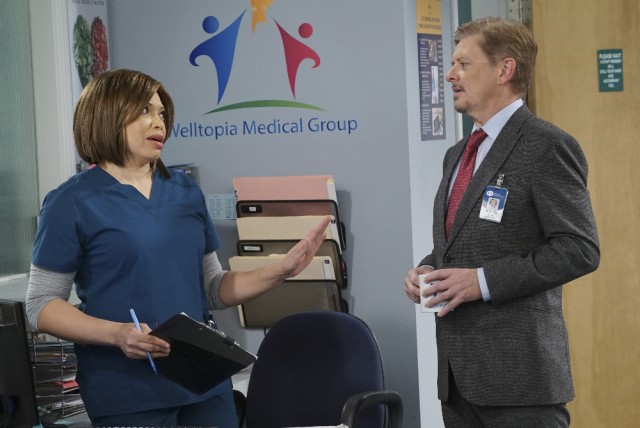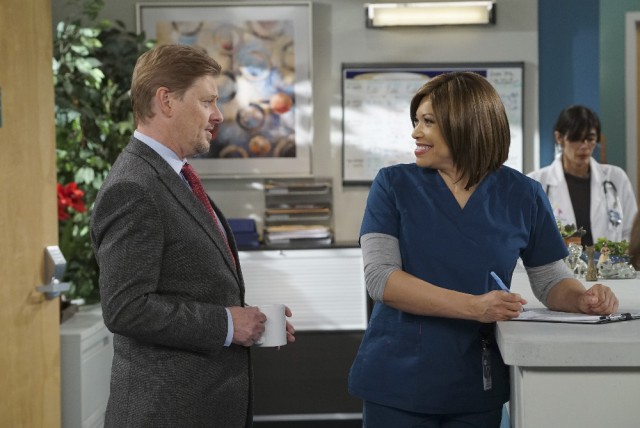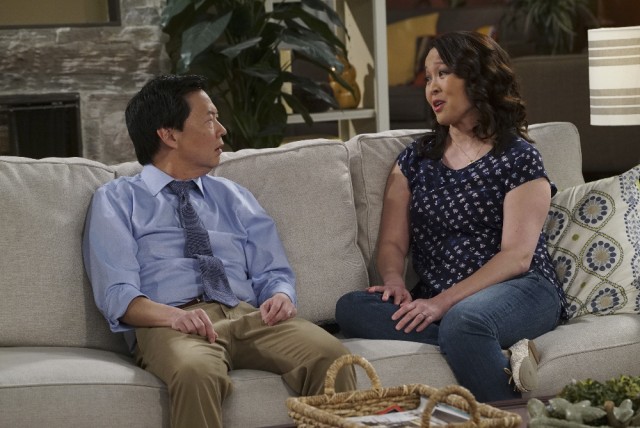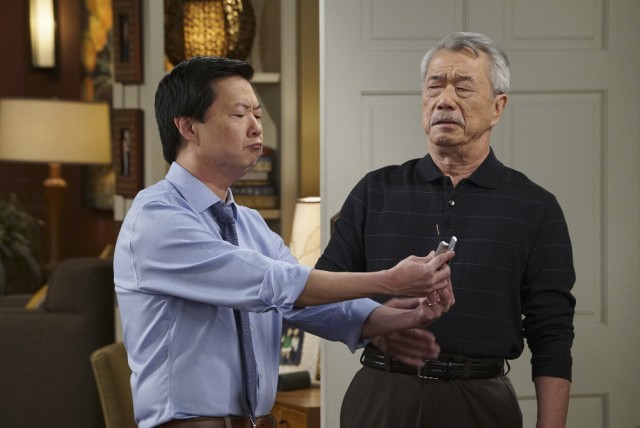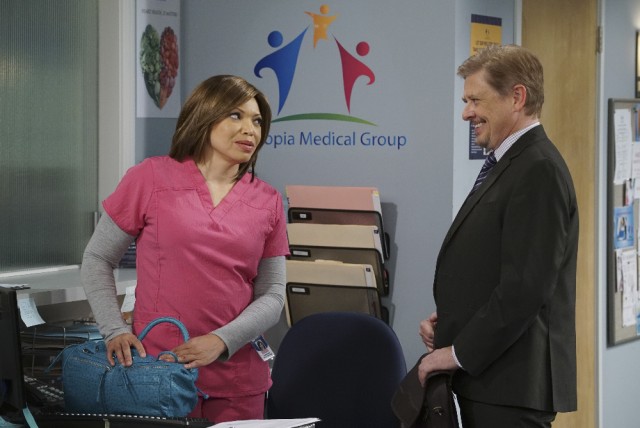 After Ken's dad arrives for an impromptu stay, he starts taking on chores that Ken hasn't gotten around to doing – like buying and installing a much needed new dishwasher, but then Ken purposefully breaks it. Meanwhile, Damona and Pat hook-up after a drunken night together. But instead of clinging to Damona the next day, Pat makes an announcement that takes Damona by complete surprise.
[Photo credit:Â Ron Tom/ABC]