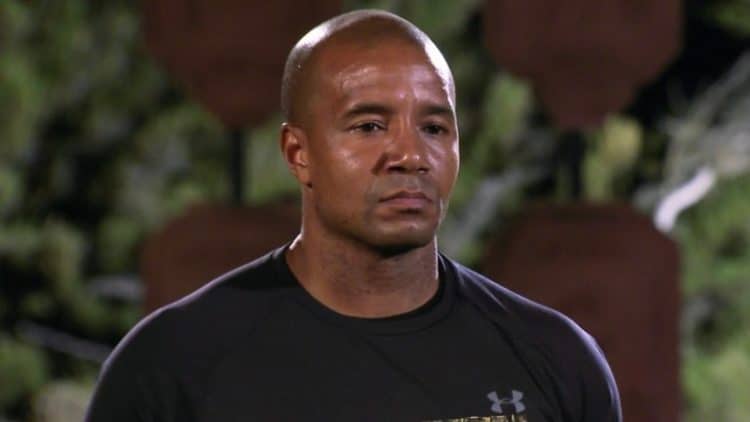 Laterrian Wallace is not a household name. He's not a model or an actor. He's not someone who has made a huge name for himself in politics. He's a man who began working in the reality television world before most of us even knew what it was. He was on "Road Rules," on MTV back in 2000, and he's since gone on to take a few more reality show appearances over the years. He's done "The Challenge," and "The Challenge All-Stars," and he's done it for years. Who is he? Let's find out now that he's an all-star.
1. He's from Chicago
Laterrian Wallace was born and raised in Chicago, Illinois. He was born in the early summer of 1977. He calls June 27, 1977, his birthday. He was only 23 when he went on reality television for the first time, and that was in a time when it was a fairly new situation that was blowing up at a record pace. We might call him the OG.
2. He Didn't Want to be an All-Star
2021 has brought with it some very interesting situations, and one of those is that he didn't want to come back to television this year. However, he found that an old castmate thought it would be a good idea, and that was all it took to convince him to do it again. His friend Syrus told him to do it, and he couldn't say no.
3. He Into Fitness
It turns out that he made the decision to do this show because his friend told him that it would help him bring awareness to his new fitness brand. Wallace knew that he needed to make his business successful, so he needed to get some people to show some interest. What better way than to talk about it on national television?
4. He's All About Enjoying the Ride
There's a lot that he did when he appeared on reality television the first few times, but this time is going to be different. He's doing things to have fun. He's going to sit back, enjoy the ride, and take part in the competition without the stress he once had doing this.
5. He Doesn't Have a Huge Following
If Wallace is hoping that his time on television is going to help him with his fitness business, he should start promoting it a bit more. Right now, his Instagram profile boasts only 1400 followers (in April 2021), but that's not to say as the show airs he won't accumulate a lot more.
6. He's Close to His Father
Wallace recently posted a throwback photo of his dad from way back when, and it's beyond adorable. His dad was a handsome man, and it's clear he had a lot of confidence growing up. He says that his dad's obvious swagger has only gotten better with age. We adore hearing that.
7. He Enjoys the Outdoors
It's clear based on his profile photos on social media that he is a man who enjoys spending time in the great outdoors. He loves to be on the water, to be immersed with nature, and to spend time focusing on things that bring him joy. Being outside is such a lovely source of joy for so many, and we feel his love for that ourselves.
8. He's a Dog Lover
We don't know anything about his dog, but we know he has one and that his dog loves him. This might not seem like much to many, but it tells us a lot. Dogs love their owners when their owners treat them with love and respect. People who respect dogs and other animals are the best people, and we know that this makes him even cooler than we originally thought.
9. He's A Private Man
Laterrian Wallace is not a man who likes to spend his time showing off, talking about himself, or giving anyone too much insight into his personal life. He prefers to spend his time focused on the moment. Living his life to the fullest is a big deal, and not sharing too much of the good stuff with anyone not in his immediate circle. That's all right, and we hope he continues to live his life in private when he's really famous.
10. He's Golfing
He didn't always golf, but he began learning around 2019. He used to spend his time playing different sports, but why not learn to play a new one as he gets older? Golf's a lot of fun when you're good – and when you're not – so why not continue to learn?