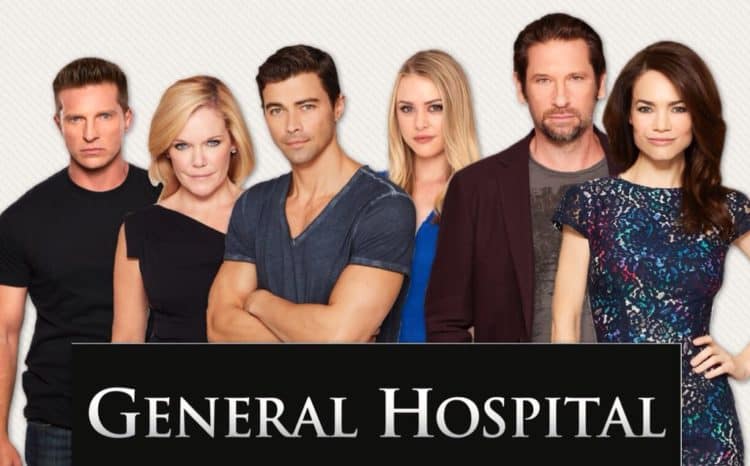 General Hospital fans are so excited about so many things right now, but we had to bring you some big news from the show itself. There are so many things that happen around Port Charles that should make fans proud, but there is one thing that recently happened that should really make you proud to be a fan of this show. The cast and the crew of the show were recently honored for their beautiful and authentic portrayal of people who have disabilities. The show was given the Seal of Authentic Representation by the Ruderman Family Foundation, which is one that makes sure they go out of their way to recognize those who go above and beyond to make things as realistic and accurate as possible.
The official statement, given by the foundation president, is as follows, "Given our belief that inclusion and understanding of all people is essential to a fair and flourishing society, the Foundation's Seal of Authentic Representation is a simple, yet crucial and indispensable affirmation of those in the entertainment industry who put these values into action."
The foundation decided to recognize the show based on the character Sahra Amir. The was the attorney who helped Shiloh when he was in prison and he was looking to get his own son back from the woman who birthed him and gave him up for adoption (they baby we all witnessed dead and given to Nelle in a horrific baby swap situation that brings tears to our eyes). He won the custody battle as a result of the work his attorney did, but his ex went to prison before she would give up the name and the location of his son so that he could never have the boy back. She wanted to protect the baby as best she could.
The actress who came into the show to play this role was Maysoon Zayid. She's a Palestinian actress who was hired to do the role, but she also happens to live with cerebral palsy. She was given the job despite her disability, and we can all say with some serious honesty that she rocked it and made it all work. She was so good that the foundation noticed her role, and they want to recognize her as being an outstanding actress. Rather than hiring someone who doesn't have a disability, the show decided to go for it, to cast her, and to make her take this role on with the success she did. She was the best for the role, and they knew that. Nothing else mattered.
She is ecstatic about the honor, which she posted to her Instagram account when she was notified about the honor. Stats about disabled characters show us that nearly 95 percent of the people who are disabled in television are not really disabled in real life, which is not an accurate portrayal of the people who are living with the same health conditions. When a show goes out of their way to hire someone who does have a disability or a health concern, they may not be looking for someone who does have that specific situation in their lives, but they know that this is the best actor and actress for the role. This show was not wrong to have this feeling as it totally worked out for them. If you are a fan of the show, you know she was great in her role, and you know you want to see her come back and pick up a few more clients around Port Charles. It's not like she doesn't have a handful of potential clients to choose from around here with all the custody and baby mama/daddy drama that goes down.
She's good. She's great. We loved her, and we so honored to be fans of a show that makes our days better by hiring and casting people who do the job to the best of their abilities even if their abilities aren't as many as others. There are so many amazing people in the world, and this is a woman who showed up and was more amazing than most, and she deserves this recognition for her role as an attorney.