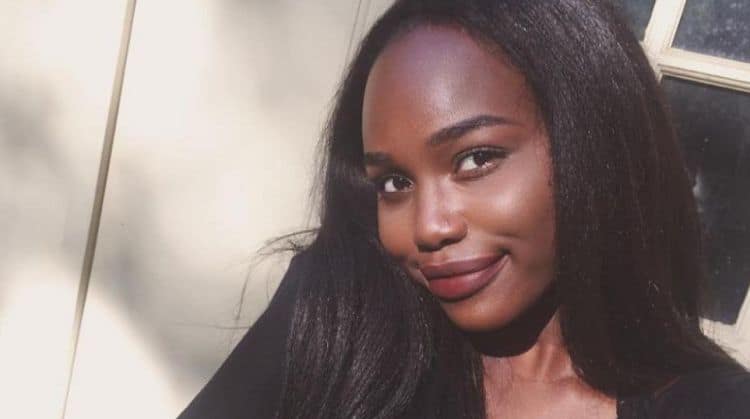 Black Lightning has been one of the most popular shows on The CW since its release in 2018. However, in 2020 news broke that the show would be ending after its fourth season. Around the same time, China Anne McClain announced that she would be leaving the series. Although both of those announcements were big blows to Black Lightning fans, the show must go on. Up-and-coming actress Laura Kariuki was brought in to replace China in her role of JJ. Although Laura had some big shoes to fill, she has quickly risen to the occasion and shown the world exactly why she deserves the role. Keep reading to learn 10 things you didn't know about Laura Kariuki.
1. She Is Originally From Kansas
Laura was born and raised in Lenexa, Kansas. Not much information is known about her upbringing but we do know that she has Kenyan ancestry. We aren't sure where Laura is based at the moment although some of her Instagram posts suggest she made still live in the midwest.
2. She Is A Formally Trained Actor
It may seem like Laura just popped up out of nowhere, but in reality, she has been working on her acting skills for quite some time and her goal was always to become a professional actress.. Laura attended Oklahoma City University where she studied drama and graduated with a bachelor's degree in drama.
3. Black Lightning Is Her First TV Role
Most actors spend years waiting for their big break to come, but luckily that wasn't how things went for Laura. Being cast in Black Lightning was Laura's first on-screen opportunity. She will also have a main role in the upcoming series The Wonder Years which is a reboot of the original which aired from 1988 to 1993.
4. She Was A College Athlete
Studying acting wasn't the only thing Laura was focused on during her college years. She was also a member of the school's competitive pom/dance team. It's unclear if she did this all four years or just doing the 2017-2018 season. Her experience with the competition will definitely come in handy as she continues on her professional acting journey.
5. She Loves Music
Acting may be Laura's preferred form of self-expression, but it isn't the only art form she enjoys. She is also a big fan of music and she likes a wide range of artists and genres. She even has an entire highlight section on her Instagram profile dedicated to sharing songs she likes.
6. She Is Passionate About Social Justice
Laura is all about using her platform to raise awareness for the things that are important to her. She is a strong supporter of the Black Lives Matter Movement and the fight to end police brutality. She has shared several anti-racist resources on her Instagram profile.
7. She Is In A Relationship
As Laura's star continues to rise, there will likely be plenty of people flocking to her DMs in an attempt to shoot their shot. Laura, however, isn't interested. She is in a relationship with a man named Alec Espinosa. He appears to also be involved in the entertainment industry. We don't know exactly how long they've been together, but they appear to be going strong.
8. She Loves Being Near The Water
Laura is probably busier than she's ever been, but she still likes to find time to do the things she enjoys. One of those things is relaxing near the water. Even though Oklahoma isn't the best place to be for someone who loves the water, Laura loves to get to the beach whenever she can. When she's too far from the ocean, she enjoys hanging out by the pool.
9. She Can Speak Swahili
Laura is very proud of her Kenyay roots and her culture has always played a big part of her life. According to her resume, Laura is conversational in Swahili which is one of the languages most commonly spoken in Kenya. However, so far it appears that English is the only language she's acted in.
10. She Hasn't Shared Much About Her Personal Life
When news began to circulate that Laura would be replacing China Anne McClain in Black Lightning, lots of people were eager to learn as much about her as possible. Unfortunately, though, there simply isn't much information about her on the internet. While this could be because she's a private person, it's also likely due to the fact that she's still very early on in her career and she hasn't had the chance to do many interviews or other appearances just yet.