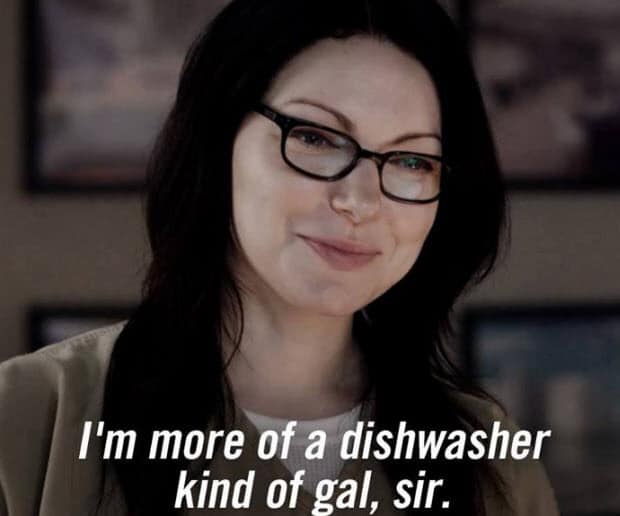 It wasn't the greatest news when we heard that Laura Prepon was bowing out of Orange is the New Black in season two, and she was scheduled to appear only in one episode of the upcoming season. But something's happened, and reports are that she's been persuaded to stay at least a little more, and her episode count has now been bumped up to four.
Her brief appearance was supposed to "wrap up her arc," but now with these additional episodes, her departure is supposed to be a little more open ended. Maybe that means her character went from dying to simply getting released. Or maybe getting thrown in solitary so no one ever sees her again.
Prepon's Alex was one of the better characters of the show, and it does seem odd that she's leaving given how important she is to the core structure of the show, and the love triangle between Piper and her fiancee. To completely eliminate that dynamic seems odd, though at the end of last season, Piper had the affection of neither of them, and Alex was actually hooking up with Natasha Lyonne's Nicky.
Are you happy Alex is back? How do you think they'll write her out of the show with this handful of episodes?
[Photo via Facebook]