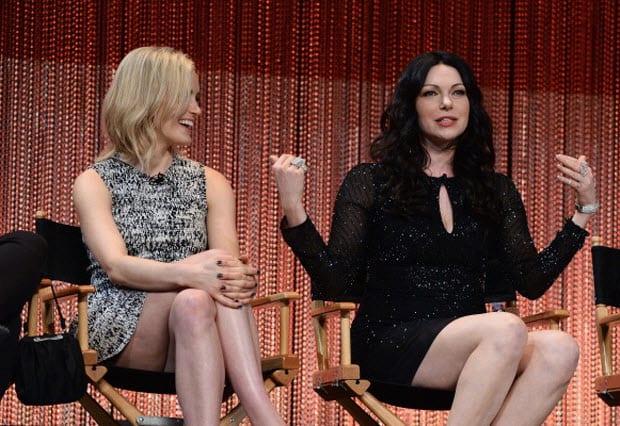 Orange is the New Black has had an odd relationship with actress Laura Prepon, it seems. Though she seemed like such a central character on the show, word was that she would only appear sporadically on season two. This confused a lot of people, as she was the on again, off again love interest of Piper (the show's lead) and it seemed an odd character to take the focus away from. Well, good news for fans of Orange is the Nee Black, as Laura Prepon returns, full time, for season three.
As Buzzfeed reports, Prepon is reportedly only in a handful of episodes on the forthcoming second season. As if that wasn't bad enough, initially, she only appeared on one. But when fans of the show cried out in support, they upped her ante. Now, to find out Laura Prepon returns full time for season three actually bodes really well for the show. The dynamic between her and Piper is ever changing, and ever evolving, and to take that away from the show would leave many viewers upset. Now, it is really just a waiting game to see how season two plays out, and just how integral a character Laura Prepon will play in the rest of the series.
Remember kids, season two of Orange is the New Black premiers June 6th. So you know we will have lots to say after that about this whole situation. For now, just buckle in and wait to see what happens next.
[Photo via Frazer Harrison / Getty]