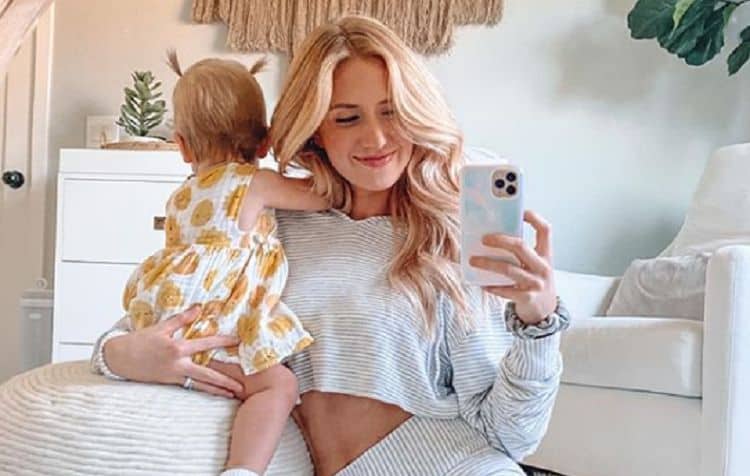 Since its debut nearly 20 years ago, The Bachelor has become one of the hottest dating shows on TV. Each season, millions of people tune in with the hopes of watching a young couple find true love. Of course, along the way, both the bachelor and his contestants will have their fair share of drama. But Lauren Burnham's experience on the show may be one of the most dramatic of them all. Lauren was a contestant on season 22 of The Bachelor and many people were shocked when she didn't get the final rose. However, in an ultimate plot twist, bachelor,  Arie Luyendyk Jr. decided that he did want to be with Lauren after all. Now that's finally gotten her happily ever after, Lauren is living the dream. Keep reading for 10 things you didn't know about Lauren Burnham.
1. She Would Love To Be Elsa From Frozen
Have you ever thought about which character you'd like to be if you could pick any one on this earth? Lauren has put a lot of thought about this and she knows exactly who she wants to be: Princess Elsa from Frozen. Most Disney fans would likely agree that this is a great choice.
2. She Was An EMT
When Lauren first appeared on The Bachelor many viewers felt like she was a little on the boring side and wondered if she had anything to offer other than her looks. However, Lauren's history shows that she's much more than just a pretty face. Since 2013, she has worked as a volunteer EMT in Virginia Beach.
3. She Loves To Travel
Lauren is all about living her life to the fullest, and one of the things that makes allows her to do that is traveling. Lauren likes to be on the go as much as possible and she's gotten to see lots of very cool places over the years. Some of the locations she's visited include Barcelona, Bermuda, Paris, and Amsterdam. She and her husband also enjoy taking road trips together to different places in the United States.
4. She's Really Into Fashion
Lauren may not be a professional model, but she is definitely a professional at putting a look together. She is a true lover of fashion and is known for expressing herself through the clothes that she wears. Whether she's at an important event or just hanging out with friends, Lauren is definitely going to shut it down.
5. She Knows Karate
Lauren is the prime example of why you shouldn't just a person based on how they appear. Don't let her good looks fool you into thinking that she's too dainty to handle herself. She may actually be able to beat you up – and that isn't a joke. Lauren was a student of Tae Kwan Do for many years and is a second degree black belt.
6. She Met Arie Before The Bachelor
Part of the allure of The Bachelor is the fact that the contestants and the bachelor are meeting for the first time on the show. However, that's not actually how things were for Lauren and Arie. Apparently, the two met prior to the show. According to Pop Sugar, "Lauren went to a racing event in Dallas that Arie was racing in, and she met him and it was a very brief thing . . . Lauren was cast before it was Arie, so it was a complete happy accident." So it actually was a coincidence!"
7. She Uses Her Platform To Speak Out
Lauren has a huge social media following that includes 1 million followers on Instagram alone. She understands the importance of using her platform to speak on important issues. She recently posted a message of solidarity in support of the Black Lives Matter movement.
8. She And Arie Have A Couple's YouTube Channel
YouTube has become a popular platform for people who enjoy sharing their story through video. While individual influencers have made a huge impact on YouTube, there is an extra special place for couples. Lauren and Arie have decided to get in on the fun with their couple's channel called Lauren and Arie. They created their channel less than a year ago and have already gained over 77,000 subscribers.
9. She Was Engaged Before The Bachelor
Lauren's appearance on The Bachelor wasn't the first time she was taking a serious shot at love. Prior to being cast for the show, Lauren had actually been engaged to a professional hockey player named Chris Crane. The couple got engaged in the summer of 2016 and was set to get engaged the following summer. Clearly, however, things didn't work out.
10. She Was Pre-Med
When Lauren first enrolled in college, she had plans of having a career in the medical field. According to her LinkedIn profile, she was pre-med at Central Washington University from 2010 to 2011. In 2011, she transferred to Old Dominion University where she earned a bachelor's degree in Psychology.