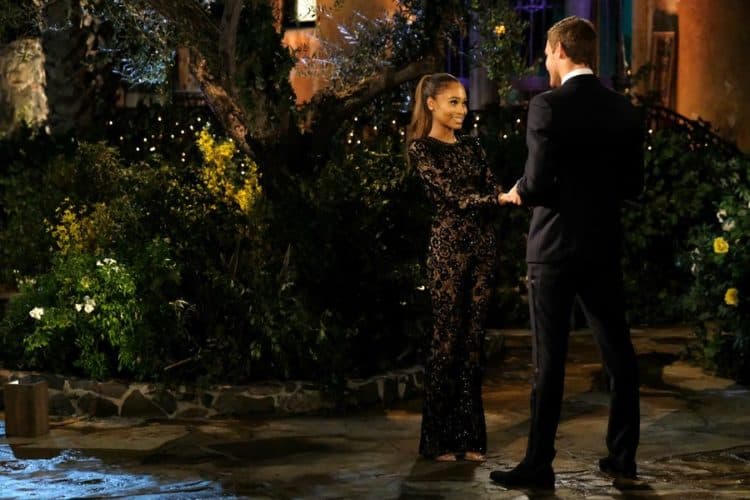 Lauren Jones joined the popular contest and television series "The Bachelor" for its 24th season. Since making the decision to appear on the show, she has become a hot topic of conversation, not to mention, a reality television personality. For those of you who are interested in learning more about her, here are 10 things that you probably didn't know about Lauren Jones.
1. She is a young executive
Lauren has accomplished a lot in her career and she has done it at an early age. She is just 26 years old and is already working as a marketing executive. Jones has put in the effort to gain positioning with a beauty company and she is comfortable with where she is in her life. She doesn't need a second income to make it financially, and she has everything she wants in her life except a good man and a romantic relationship.
2. Lauren has a fashion blog
Ms. Jones has also become a fashion blogger. Working in the beauty industry as a marketing executive has given her exposure to a lot of interesting facts tips about how the business works as well as beauty and fashion tips for those who are interested in the fashion industry. She manages her own fashion blog in addition to holding down an executive position.
3. Jones is picky about her men
Lauren Jones shared that she is ready for a romantic relationship but she is particular about the kind of man that she will date. She is looking for a husband but she won't settle for just any man. She grew up with two excellent examples of how men should treat women and what a husband should do. These are her father and grandfather so any man in her life will have to live up to the standards established by these men.
4. She interviews her ex-boyfriends
Lauren is serious about having a lasting and healthy relationship so when she ends a relationship, she sets out to find out what went wrong. This is some serious dedication. She actually conducts exit interviews with the men that she has broken up with so she can find out what went wrong in the relationship. We're not sure how many exes she has had or how many of them were willing to follow through with an exit interview.
5. She's been around the world
Lauren Jones loves to travel. She has been to many places throughout the world in her travels, but there is still one place that she has yet to visit. She shared that Texas is still on her bucket list and that it's a state that she has yet to visit. It remains to be seen where her life path will lead next, but it appears to be hinging upon how well things go with Peter as she competes for his heart on the 24th season of "The Bachelor."
6. Lauren was a Laker Girl
Jones has done a lot of really fun and exciting things in her life. One of them was to spend a year being a Laker Girl. That's right! If you have access to footage of previous games you'll be able to see her rooting for the Los Angeles Lakers. She is a very beautiful girl with a figure that would work well for her in the modeling industry and she was accepted into the LA Lakers cheer squad for a season.
7. Jones is a dancer
Another talent that Lauren has in her little rucksack of gifts and abilities is dancing. She is highly skilled as a dancer, which no doubt, helped her to secure the spot as an LA Lakers Girl. She was also involved in college dance sports. Jones was the captain of her dance team in college as well. This isn't surprising because Lauren Jones has a natural charisma and leadership skills that are simply just a part of who she is as an individual, but will this be a turn-on or turn-off for Peter?
8. She has some talent in the kitchen
Even though Lauren Jones is a busy marketing executive there are some things that she does well in the kitchen. We're not sure about much more when it comes to her culinary expertise, but she did share one thing that she does well. In an interview, she told the world that she "makes the best fruit smoothies." We hope that Peter is a fan of fruit smoothies and if so, could this be a factor that helps to tip the scales in her favor?
9. She is a blend of contemporary and old school
Lauren Jones has a lot going for her and there is no doubt that she is a very interesting person, and we mean that in a positive way. She has a fancy for old school Rhythm and Blues when it comes to her music preferences. Another old fashioned trait about her is that she likes it when a man holds a door open for her or holds her hand. She has another side however, in that she is a progressive woman who takes on a leadership role in her career and professional life. Lauren Jones seems to have an amazing balance between the two.
10. She can hold her own in a competition
As we're getting to know Lauren Jones, it's becoming obvious that she is a smart lady with a competitive spirit. She doesn't shy away from a challenge, and although she has her work cut out for her as a contestant on "The Bachelor," it's a challenge that she is likely up for. Lauren is looking for the final component of her world and that is a special man who fulfills the requirements that she has set for herself and she has made it clear that she won't settle for less. If she is Peter's final choice, will he measure up to her standards? Only time will tell.