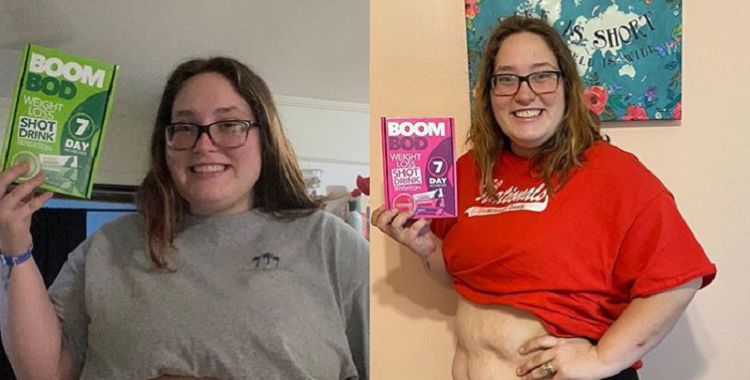 You might have become an ardent follower of "Keeping up With the Kardashians", but there are other families out there with their reality shows. They are not as high-profile as the Kardashians, but The Shannons still have received some public attention. Lauryn Shannon, whose nickname is "pumpkin" is among the family members and here is everything you need to know about her.
1. Her mother is legally blind
Lauryn's mother went blind in her right eye after childhood cataracts brought complications after failing to be appropriately treated. Her left eye, on the other hand, suffered from retinal detachment. At one point, she admitted to being scared of losing her vision, which unfortunately might come to be a reality with time. Her legal blindness has left her in fear of driving a go-kart, and she cannot get a driving license. Although June wanted to maintain her weight loss due to her poor eyesight, she regained a few pounds as she struggled with her blindness, according to The Ashley's Reality Roundup.
2. Her father is a convicted sex offender
You can choose your spouse, but you do not have the luxury of picking your parents. So whatever family you find yourself in, you have to live with it. Lauryn has the unfortunate luck of being born to a convicted sex offender. Her father, Michael Ford, was found guilty of attempting to solicit oral sex from a minor online. As if her mother had not learnt her lesson, she still dated Mark McDaniel, who abused her oldest daughter.
3. She was struck by lightning as a child
The weather can be unpredictable, but one thing we all agree on is that lightning is scary even for adults. Lauryn was struck by lightning when she was six years old, but no adverse effects have been reported yet. She must have been lucky because lightning can cause permanent paralysis, cardiac arrest, or even fry your brain till you are in a coma.
4. She is bisexual
In the 21st century, whenever someone says they are in a relationship, they have to specify whether it is with a man, woman or both. Sexuality is a topic that is touchy for most people since most want to criticize the choices that others make. Besides, celebrities like Bruce Jenner becoming Caitlyn Jenner make the issue even more confusing. However, Lauryn clarifies that although she is married to man, she is bisexual just like her mother.
5. She did not know who her biological father was
Families come in different sizes and shapes, and Lauryn's family is one that defies all the aspects of what most consider a typical family. Lauryn was born to June Shannon and Michael Anthony Ford, who also fathered Lauryn's elder sister, Jessica. However, Lauryn did not know that Michael Ford was her biological father. Instead, her mother led her to believe that Mark McDaniel was her dad. However, later she had other father figures, including Mike Thompson, who is the father of Lauryn's younger half-sister. She also came to appreciate Geno Doak's role in her life as a father.
6. She got married at 18
Every girl dreams of wearing a gorgeous wedding gown as her parents walk her down the aisle. Usually, the age that they wish for it to happen is around their mid-twenties. Lauryn, however, did not wait that long for her to settle with her boyfriend. At only 18 years old, Lauryn exchanged vows with Joshua Efird. The truth is they had been engaged for two years since Joshua proposed to her after dating for nine months, according to The Hollywood Gossip.
7. She is worth a couple of hundred grand
Being in a television series has led most actors to become millionaires. People like Emily Clarke earned more than a million dollars from a single episode of "Games of Thrones". Well, Lauryn and her family reality television series comes nowhere close to "Games of Thrones, but they still had their payday. According to TMZ, each episode of "Here Comes Honey Boo Boo" earned the family $22,500 to be split up among the family members. Currently, Lauryn's net worth stands at $200,000, and if she can get a reality show of her own, then the amount will increase significantly.
8. She regrets being a teenage mother
They are often called bundles of joy, but unless children come at the right time, most parents will view them as burdens. Still, it does not make sense for one to talk of unplanned parenthood since there are consequences for their actions. Lauryn had not planned on becoming a teenage mother, hoping to have them at 24. Unfortunately, life throws us curveballs and Lauryn found herself pregnant at 17 and gave birth to her daughter Ella. She is, however, lucky to have landed a supportive husband because even after a hard day at work, Joshua comes home to help out.
9. She is quite popular on Instagram
Right now, anyone who is not on social media has most probably had a bad experience and preferred to delete their accounts. For instance, Ariel Winter could no longer take the negativity that bullies unleashed on her. Meghan Markle also decided to go dark after marrying her Prince Charming, allegedly because the royal family should only use the Kensington Palace account. Lauryn Shannon has been active on her Instagram and has accumulated over 18.6k followers; not as many as her mother's 451k but still a significant number.
10. She believes people misunderstand her family
Celebrities are always in the full glare of the media and are therefore prone to misjudgment. Lauryn admits that even the average citizen will do something and not receive any public backlash. However, the minute a celebrity does the same thing; then the world comes to a stop to admonish the behavior. Therefore her mother's arrest incident was exaggerated, and the headlines reporting that June Shannon was on cocaine were over the top too. According to Fox News Network (https://www.foxnews.com/entertainment/mama-junes-daughter-lauryn-pumpkin-shannon-says-reality-star-moms-drug-arrest-is-blown-out-of-proportion), Lauryn said that her family is misunderstood and their problems are made out to be a big deal because they are celebrities.