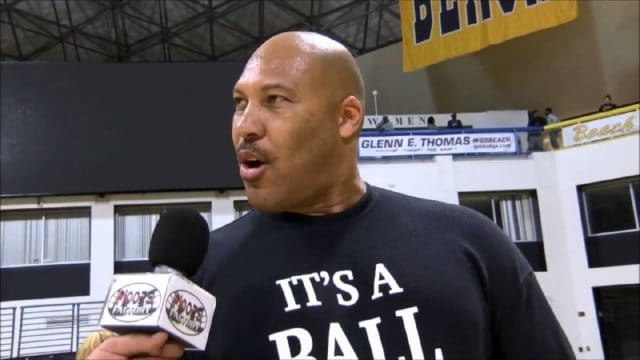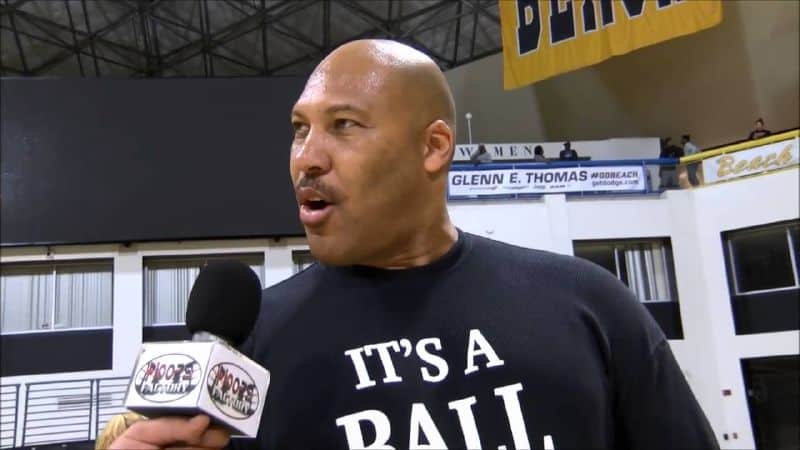 Is anyone else getting tired of him? I was hoping for some time now that we were all done talking about LaVar Ball because quite honestly it was getting tedious and a little irritating. But now we find out that this loudmouth, yes I said it, is moving on up to a 16,000 square foot house and has to crow about it as much as he possibly can. We get it man, you're banking on the success of your sons and your brand, can we move on please? It's not enough that he has to talk big no matter where he goes but now he's got to show off the kind of home he's got and essentially make it seem like he's just the biggest thing running in the world today.
And if you really want to be irritated with how much a man like Ball has achieved then realize that his 3-story mansion, because that's what it is, has its own elevator to run up and down between floors. Having worked construction and been around a number of jobs I know a little about why such a thing is added into a residential home most times. It's to ferry people up and down yes, but it's also likely to be installed if there happens to be an individual that cannot physically handle the stairs. Otherwise it's an extravagance for those that need an excuse to be lazy. I almost laughed when I got a vision of LaVar getting stuck in his own elevator while using it repeatedly each and every day.
You might argue that this kind of luxury is simply the norm for stars like LaVar Ball and his sons, but in all honesty Ball is where he is because of his big mouth and because of his sons. If you think that his status alone would allow him to rise this high then you're fooling yourself. The guy is nothing but mouth and his basketball career, which he seems to think is so great, amounted to nothing more than being a college player that saw limited time. His football career took him a little further but only so far as the practice squad for a few teams. At this point in life he should have been an easily forgotten name that wouldn't impress a diehard fan, let alone those that seem to think he's something unique and great.
His sons are great. They're bound to be some of the best ball players in the NBA one of these days and have already outstripped their father in terms of how popular they are. But Ball has clung on as hard as he can to make sure that he gets involved and gets paid for that fame. In many ways he's a glory-seeking leech that is using his sons to gain his notoriety and, as you can see, this immense house that could provide shelter for three or four families with room to spare.
It's time to stop talking about LaVar Ball please, it's nothing but a headache waiting to happen.